Creation Festival Co-Founder Sentenced to 18 Years for Child Sex Abuse: I Deserve to Be Cast Into Sea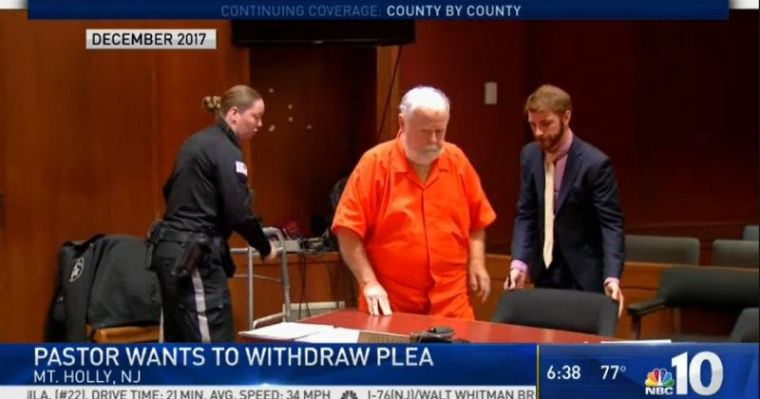 A former New Jersey pastor who co-founded the Creation Festival, which bills itself as the country's largest Christian music festival, has been sentenced to 18 years in prison for sexually assaulting multiple young children.
Harry Thomas, 75, who formerly pastored Come Alive New Testament Church in Medford and went on to help create the popular music festival, failed in withdrawing his guilty plea on Friday, the Associated Press reported.
The ex-pastor wept in court and admitted that he deserves a heavy punishment for what he has done.
"I'm very sorry for the pain I've caused," he said.
"I agree with the scriptures. It would be better for a millstone to be hung around my neck and be cast into the sea. That's what I deserve," he added, seemingly referring to Luke 17:2 in the Bible.
Thomas had admitted earlier this year to sexual crimes involving five minors over several years. In his plea agreement, the former pastor said that he sexually assaulted a 9-year-old girl in 2005; had sexual contact with three girls aged between 7 and 9 in 2000 and 2010; and that he exposed himself to another girl between 2008 and 2010.
Relatives of the child victims, who weren't named, said in their testimony that Thomas was a "ravenous wolf" and a "hypocrite" for what he did.
Burlington County Assistant Prosecutor Stephen Eife further called Thomas "a devil in disguise."
Thomas' defense attorney, Robin Lord, had argued that his actions were driven by uncontrolled "compulsion" rather than choice, and talked about his humanitarian work building schools and hospitals in Haiti and Africa when asking that he be sentenced to 15 years instead.
Superior Court Judge Jeanne Covert said that the 18-year sentence was appropriate for Thomas' crimes, however, even though she recognized he might die in prison due to his advanced age.
Creation Festival Northeast was founded in 1979, and to date has seen notable Christian musicians perform at its annual events, including Switchfoot, Tenth Avenue North, Crowder, the Newsboys, Chris Tomlin, and tobyMac.
The festival explains on its website that it is more than just bands and camping, and has a theological aim:
"Creation is an opportunity for God to do a work your heart and life. Creation is a great place to allow God's Holy Spirit to renew and release and focus you on following and being a disciple of Christ."
Come Alive International and Creation Festival's leadership posted a statement addressing the Thomas case in December 2017, stating:
"While the allegations are unrelated to his roles in these ministries, leadership is actively cooperating with the authorities and has determined this to be the proper course of action at this time until there can be a full investigation. It is requested that all pray for the parties involved."