Creators of Film Critical of Scientology Calls Out John Travolta and Tom Cruise to Address Allegations of Abuse Within Organization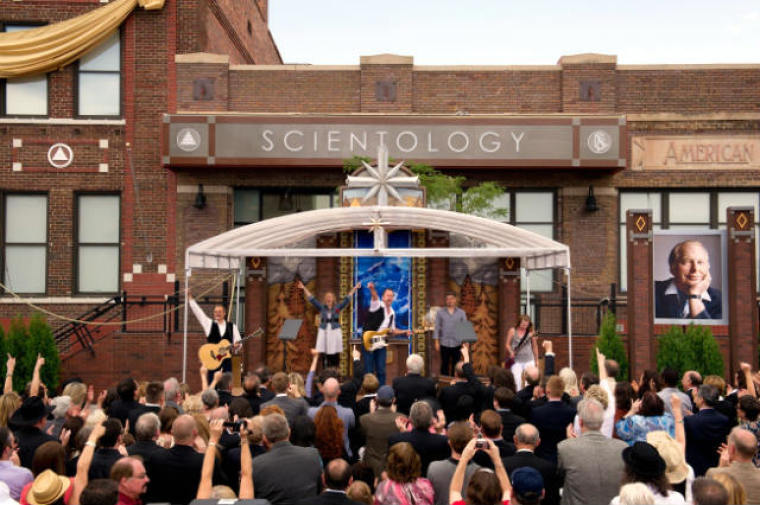 The director and writer of "Going Clear: Scientology and the Prison of Belief" have issued a call to Tom Cruise and John Travolta to speak out about their experience within the organization, including allegations of abuse within.
"I was struck by the film's focus on Travolta and Cruise," Times Talk moderator Logan Hill said on Tuesday. "It seemed designed to and really put specific pressure on Travolta and Cruise to either reform or apostatize."
"The fact is they are the front of the church," director Alex Gibney responded. "They are the reason a lot of people join, particularly Tom Cruise now. They have a recruiting power that's enormous. To put in the film the fact that they are abusing the power they have by not talking out about the church or not even exploring the abuses I thought was absolutely necessary. Otherwise, you have a lot of innocent people that are tumbling into the church on that account."
Both actors are very well known for being Scientologists. Travolta and his family are all members and are good friends with Kirstie Alley, who is also a member. All have spoken out about the benefits they received from the Scientology community, especially when the Travolta family lost one of its members in a horrible tragedy.
"Oh my God, I don't know what I would have done if I hadn't had the support of Scientology," Preston told London's The Telegraph last year. "I don't think I could have got through it. They were with me every day after Jett died."
However, the Church of Scientology is not thrilled with the upcoming HBO documentary and offered a response to the allegation of Cruise and Travolta's influence.
"Certainly Mr. Cruise and Mr. Travolta are prominent Scientologists but that is due to their prominence as celebrities and their professional accomplishments," a spokesperson for the organization told People. "They hold no position within the Church. They are parishioners who like other parishioners are busy with their careers and families. This is no different than other religions who have prominent members."
Yet Lawrence Wright, who wrote Going Clear, stated that the two actors have the opportunity to help others by speaking out about their time with the organization.
"The reason we are calling out Cruise and Travolta is they have the capacity, the power, to change it. There are only two ways that you can address the abuses that are going on in Scientology. One is to re-examine the tax exemption. But some of those celebrity megaphones, if they were turned around in the other direction, they could make a difference. They should make a difference. I'd like to see Tom Cruise stand up and say it's time for [president] David Miscavige to answer his accusers," Write explained.
Actor Danny Masterson previously spoke out and said the film is "the documentary where they interviewed eight people who hate Scientology. Everything in Scientology is just based on logic. Anyone can say anything about anything. How true it is—I guess that's up to the reader," he told Paper magazine.
HBO, which is airing the documentary, fully stands behind its decision even though there have been protests.
"Going Clear: Scientology and the Prison of Beliefs" will air on March 29 at 8:00 p.m.