'Criminal Minds' Season 12 Episode 15: Reid Gets Beat Up? BAU Agent Might Find an Ally in Cellmate
Reid (Matthew Gray Gubler) might want to get comfortable in prison because he might be there for a while. The next episode of "Criminal Minds" season 12, however, will show this will be no easy task.
In episode 15, "Alpha Male," the Behavioral Analysis Unit's (BAU) resident genius becomes the target of a group of big, brawny prisoners, who are looking to welcome the newcomer the only way they know how — giving him a good beating.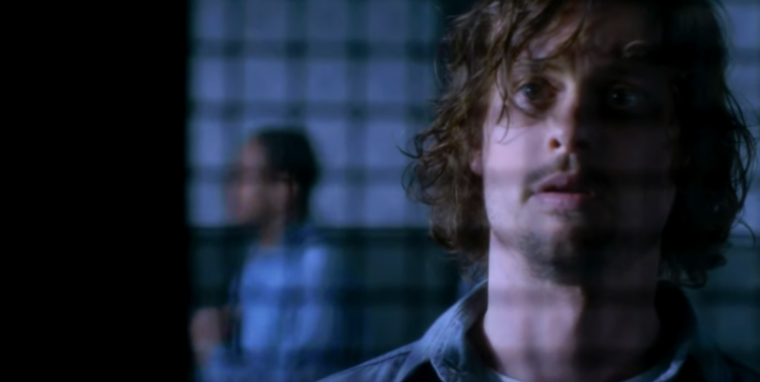 Thankfully, Reid's cellmate (Harold Perrineau) briefs him up on how things are done in the prison. "You gotta learn how to survive," he tells Reid in the promo for "Criminal Minds" season 12, episode 15.
However, it is unclear how he will be of help. The group of prisoners is seen bearing down on Reid in the preview just after the lights went off.
This has fans worried about Reid's life in "Criminal Minds" season 12, episode 15. Many do not want to see Gubler's character go, especially having dealt with the exit of both Shemar Moore and Thomas Gibson, but fans would want to focus on the presence of Perrineau here.
Last month, it was announced that the "Oz" alum will be part of "Criminal Minds" season 12 in a recurring role. Perrineau plays a former FBI agent named Calvin Shaw, who is in the same situation as Reid is for killing one of his informants.
Reid's BAU friends will figure out if he is a friend or a foe. For now, as seen in "Criminal Minds" season 12, episode 15, he appears to be very helpful to Reid and might even help him with his prison bully situation.
Whether he has his own intentions or is simply looking to assist a fellow out (after all, Shaw and Reid both have a connection to the FBI), remains a mystery for now.
Back at the office, the BAU members, who are still looking for ways to help Reid, will also investigate attacks by an UnSub who disfigures the faces of his young victims with acid.
"Criminal Minds" season 12, episode 15, "Alpha Male," airs Wednesday, March 1, at 9 p.m. ET on CBS.