Darick Favors, Bishop Known for Miraculous 'Laying on of Hands' Found Dead in Motel With 'Drugs'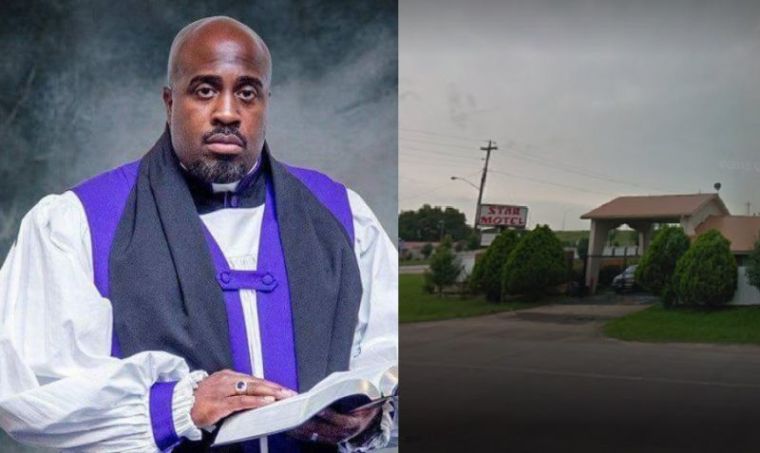 Darick Favors, a beloved bishop from Dallas, Texas, known for his miraculous "laying on of hands" was found dead from "unexplained" causes at a motel Wednesday, the Dallas Police Department said. A staff member at the motel told The Christian Post that he was discovered with "drugs" in his room.
A brief statement from the DPD said at about 12:05 p.m. on Wednesday, officers found the 42-year-old bishop of Full Gospel Tabernacle dead at the motel along the 7600 block of S. Central Expressway.
"The complainant, Darick Favors B/M, was found deceased inside his room. This incident is being investigated as an Unexplained Death," the statement said. "There were no obvious signs of homicidal violence."
Police declined providing additional details regarding Favors' death Friday but an investigation by CP revealed the hotel where he was found to be the Star Motel located at 7635 S. Central Expressway.
A Star Motel staff member confirmed with CP that Favors checked in on Monday night and was scheduled to check out at 11 a.m. on Wednesday but he was found dead instead.
When asked to describe the circumstances under which the pastor died, the staff member said it appeared "drugs" were involved.
"We do not know how many types of drugs were there," the staff member said. The staff member was able to say with certainty, however, that the pastor was found with "drugs."
Full Gospel Tabernacle says in its description of him on its website: "Through the laying on of hands, Pastor Favors has seen God's people awaken from comas, healed of cancer, fully delivered, filled with the Holy Ghost, encouraged, motivated, demons cast out, set free from prison walls, and much more. The glory stays with God for opening numerous doors on TV and various radio appearances and now our own radio broadcast every Saturday. Bishop Favors is a young man that displays a humble attitude and character. Many continue to be blessed through the ministry placed in him. Truly, we can say this is a man of God after God's own heart."
Calls made to Favors' church and his home went unanswered but his wife, Michelle, urged friends and family on the church's Facebook page, to remember her husband for his good works and that they keep their conversations holy.
"This is a very difficult time for my family. I'm asking with the Love of God to please not interfere at this time. Things are being done without my consent and I just ask that you plse show my family mercy. Leave your conversations holy and about the wonderful works my husband did while he lived. Talk about how he impacted your life that means more to us at this time. Thank you in advance for understanding and your sincere prayers," she said.
A colleague minister, Kenneth Fincher, said he was shocked at Favors' passing as he had only recently attended a funeral with him.
"Sitting in shock like for real. Was just at a funeral with DrDarick Favors Saturday joking.... I'm totally shock Darick Favors was a cool dude and didn't bother nobody...... Well bro you will be with Jesus who you preached so hard about....#R.I.H.FAVORS," he wrote.
James L Henderson, another preacher and singer, recalled Favors' presence at the funeral last Saturday.
"All I can see is us laughing and talking at the funeral last Saturday. You even said to me I need to get you back to do another BREAKTHROUGH service and you was going to try and fit it in this month and now you're gone. I love you forever my friend and brother Bishop DrDarick Favors. I'm telling you nobody could smile like him. A powerful, anointed preaching machine," Henderson wrote on Facebook.
A report from The Dallas Morning News said the Dallas County medical examiner's office had not ruled on the cause of death. Investigators also noted that toxicology tests could take weeks.