David and Tamela Mann release R&B album offering Christian couples clean music to 'make love' to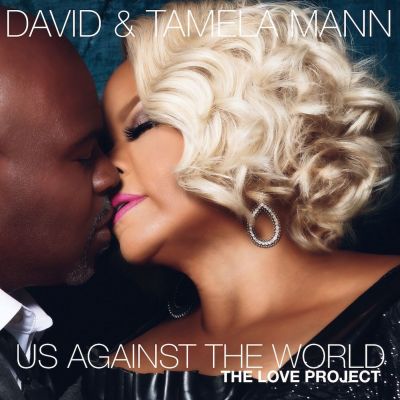 Grammy Award-winning gospel artist and actress Tamela Mann teamed up with her husband, NAACP Image Award-winning actor and comedian David Mann to release an album for believers who want to enjoy intimacy without tasteless lyrics.
Titled Us Against the World, the album is a departure from Tamela's staple gospel sound and celebrates their 30-year union using R&B grooves.  
"It was different for me, it was really different, even though I was happy to think about the man that I love [while singing]," Tamela told The Christian Post. "It made me even look at him differently, and in all honesty, we tested it out and it really worked."
"It's making baby music," David interjected about the album.
Produced by the couple and their son, David Mann, Jr., Tamela said her 30-year-old son pegged the album, "back in the day" music. They were so happy to be able to provide a project like this for the body of Christ.
"Even though you knew we were talking about love, it wasn't nasty love music," Tamela explained.
Their first single, "Good Love," highlights the couple's soulful harmonies and kicks off the 10-song musical collaboration. "Us Against the World" candidly chronicles the defining moments of David and Tamela's long relationship.
"It's about music to make love, not to have sex," David told CP. "This album was one that we wanted to give to our people because when you're having those intimate moments, you know we listening to something."
He joked that people are probably listening to " R-Kelly or Ron Isley" when trying to get romantic. However, their music is coming from a different place. "You know what we represent, or who we represent. You know that our love for each other is 30 years strong and growing. So we wanted to make music that people can have those intimate moments with and not listen and be like, 'girl, let me slap you, bump you, pop you.' All of that stuff."
The album is based on the couple's new memoir, Us Against the World: Our Secrets to Love, Marriage, and Family. The couple just finished touring for the record.
For more information on the book or the album, visit the website.