David Platt Shares Advice He'd Give to His 20-Y-O Self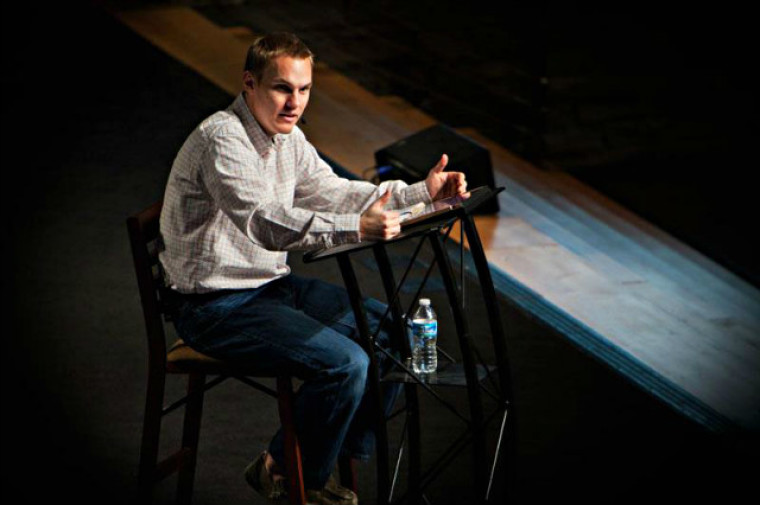 David Platt, teaching pastor at McLean Bible Church in Vienna, Virginia, who will soon turn 40, said he has three points of advice he'd give to his 20-year-old self, if he could. 
"Three words come to mind: surrender, abide and rest," responds Platt in the latest episode of the Ask Pastor John podcasts on Desiring God.
Talking about the need for a young person to surrender, Platt continues: "Lay your life before the Lord every day. Deny yourself. Cry out, 'Lord save me from myself, save me from my dreams, my plans. Make me want to do whatever you want me to do. Help me to want to go wherever you want me to go.'"
Abiding in Him, in His Word and in prayer is "the key," Platt adds. "I've not regretted any time in the last 20 years — or 40 years, for that matter — that I spent in the Word, praying, fasting, and walking in obedience to His commands."
Platt, author of the New York Times best-seller Radical: Taking Back Your Faith from the American Dream, says he doesn't know what the coming years with the Lord will hold, "but I'm trusting that if I'm surrendered to Him — totally surrendered to Him, my life before Him — and abiding in Him, that He will be faithful."
Knowing that God will lead him, Platt says he can "rest."
"He will guide. He will direct my life for His purposes. … In the end, I want to finish faithfully," he adds, and quotes 1 Corinthians 4:1–2. All that is required of "servants of Christ and stewards of the mysteries of God" is that they "be found faithful."
"Trust Him as He leads and guides and directs. And Lord willing, our lives will be spent for His purposes," he advises.
Platt, who at the age of 26 became the lead pastor of The Church at Brook Hills — the youngest megachurch pastor in America at the time — also shares in the episode that his biggest regret is his pride, "my seemingly relentless focus on myself."
"I'm the most prideful person I know. I shudder to think where I would be without God saving me from myself time-and-time-and-time again. I find myself looking to the future, saying, 'Lord, please keep saving me from myself,'" he explains. "I pray that all I've had an opportunity to be a part of in these past years would only be a precursor of what is to come."
Platt announced earlier this year that he would resign as president of the International Mission Board for the Southern Baptist Convention once they found a replacement.
"I have come to the realization that it is not viable long-term for me to lead as president of the IMB while serving as teaching pastor in a church," Platt said in a statement at the time. "This realization has been sobering, for I don't believe I can choose between preaching and leading in the local church, and mobilizing and shepherding people in global missions. Therefore, I have come to the conclusion that if I am going to serve in this way in the local church, then I need to serve in different ways for the cause of global missions."
In April, Platt warned that churches today are "widening the racial divide" in the U.S., and said that pastors who refrain from addressing justice from the pulpit "will not be found faithful" before God.
"Pastors in America and the churches we lead, instead of bridging the racial divide in our country, have historically widened and are currently widening the racial divide in our country," he said at the Together for the Gospel conference in Louisville, Kentucky.