David Yonggi Cho's Church Loses Board Member; Megachurch Pastor Resigns, Converts to Catholicism
A former Swedish megachurch pastor has resigned from the church board of the largest Assembly of God church in the world.
Ulf Ekman, the former leader at Word of Life, announced earlier this week that he and his wife Birgitta would be converting to Catholicism, and that he would also be departing his post at Yoido Full Gospel Church, where pastor David Yonggi Cho was recently convicted on charges that millions of dollars of church money was spent on buying his son's stocks. Cho was also sentenced to three years in prison.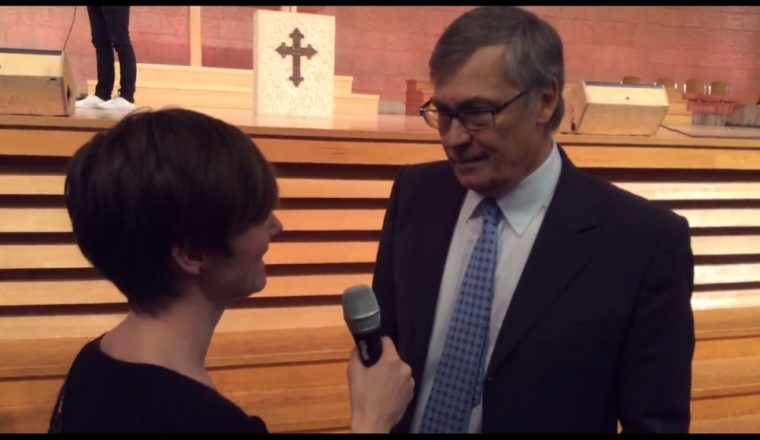 Ekman did not mention the church scandal in his resignation letter, but thanked the board "for a vital and blessed fellowship over the years," in a document published by Charisma News.
"It has been immensely important for me to have been entrusted with the honour of belonging to this great group of ministers. I treasure it very much and carry it with me into future engagements in the Body of Christ," wrote Ekman.
The former megachurch pastor clarified that his conversion and departure from the board was "not a severing of ties."
Instead, Ekman and his wife were merely being faithful for what God had called them to do.
"The Lord gave me a word a few months ago: 'The task is fulfilled but the friendship remains'," he wrote. "We treasure the friendship we have with you in the Lord and believe we will, in a different capacity continue to have a living fellowship and a deep unity in Jesus. Let us draw inspiration from one another and together work for the strengthening of the Body of Christ on the earth."
In an explanation on his website, Ekman explained that his and his wife's conversations with Catholics challenged their "protestant prejudices" and led them to the realization that they "in many cases did not have any basis for our criticism of them."
"We needed to know the Catholic faith better. This led us to … realize that it was actually Jesus Christ who led us to unite with the Catholic Church," the pastor stated.
(Photo: Facebook/David Yonggi Cho)Disgraced Pastor David Yonggi Cho, founder of world's largest Pentecostal congregation in South Korea was convicted of embezzling $12 million from his church.
The decision was one that began "around the beginning of this millennium" and come from an "an increased longing for and understanding of the importance of Christian unity started to grow in us," he explained in his letter to Cho.
"We have seen a great love for Jesus and a sound theology, founded on the Bible and classic dogma. We have experienced the richness of sacramental life. We have seen the logic in having a solid structure for priesthood, that keeps the faith of the church and passes it on from one generation to the next," he wrote on his website. "We have met an ethical and moral strength and consistency that dare to face up to the general opinion, and a kindness towards the poor and the weak. And, last but not least, we have come in contact with representatives for millions of charismatic Catholics and we have seen their living faith."
Ekman founded the charismatic Livets Ord (Word of Life) in Uppsala, Sweden, in 1983, and served as pastor there for close to 30 years.
Cho, 78, was sentenced to three years in prison after he was convicted of directing officials to buy stocks from his son at four-times the market price. The church subsequently lost U.S. $12 million, according to The Gospel Herald. Hee-jun, Cho's oldest son, the former CEO of the media company, Kookmin Ilbo, was also sentenced in February to three years in prison for his participation in the embezzlement scheme.