Deformed Babies Being Born at North Korea's Nuclear Site, Mutilated Corpses in Rivers: Defectors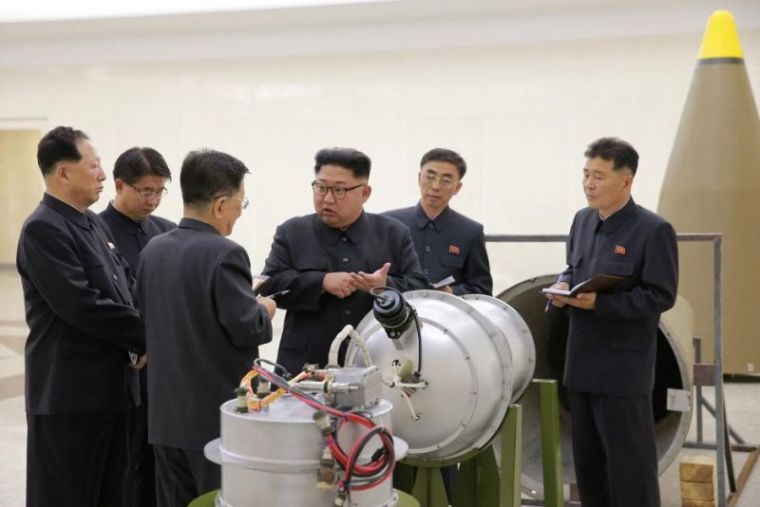 Dozens of North Korean defectors who lived in Kilju, a town not far from the Punngye-ri nuclear site, have said that deformed babies are being born in the region, while villagers have been mangled due to the bomb tests.
South Korean newspaper Chosun Ilbo reported on Monday on interviews carried out by the Research Association of Vision of North Korea with 21 defectors from Kilju who shared several harrowing accounts.
"I heard from a relative in Kilju that deformed babies were born in hospitals there," one unnamed defector said.
Another stated, "I spoke on the phone with family members I left behind there and they told me that all of the underground wells dried up after the sixth nuclear test."
The defectors said that officials do not provide warnings before carrying out the underground nuclear tests, which have been condemned by world leaders and prompted heavy sanctions against the Kim Jong Un regime.
One defector who escaped the country in 2010 said that he experienced two nuclear tests in Punggye-ri, and pointed out that mostly soldiers and farmers live there.
"Prior to nuclear tests, around two tests involving only detonators take place, and locals are mobilized to dig deep holes for those tests. I personally saw corpses floating down the river with their limbs severed," the defector shared.
The defectors also shared accounts of how local vegetation, such as trout and pine mushrooms, have disappeared following the first nuclear test in 2006.
What is more, authorities are reportedly arresting people who try to bring samples of soil, water and leaves from the area to other parts of the North as evidence of the negative effect the tests are having.
Japanese broadcaster TV Asahi, meanwhile, reported last week that up to 200 workers may have been killed at a tunnel collapse at Punggye-ri, though North Korean officials have insisted that is false.
Other North Korean refugees have highlighted that children often suffer greatly in various ways under the country's totalitarian regime.
Grace Jo, 26, who now studies at Montgomery College in Rockville, Maryland, said in October that her two young brothers died of starvation, with her family forced to eat mice to survive, before she eventually fled.
"Child, babies and moms are dying without any hope," Jo told Fox News.
Jo later told The Christian Post in a separate interview that children are sent to overcrowded "orphanage shelters" while their parents are imprisoned by the regime.
The defector explained that the shelters are basically "labor prison for kids."
"We were assigned to work on farms and mountains. Older kids, they had to work all day long. It's kind of like a labor prison for kids," Jo told CP.
"It's not like a fancy orphanage shelter like in America or South Korea. Basically, how it works is like they contain children forcefully and then they will assign healthy kids to farms and labor areas. So they force them into labor for the government and for their needs."