Egypt Terror Attack at Cairo's Coptic Cathedral Kills 24; Funeral Procession Held Monday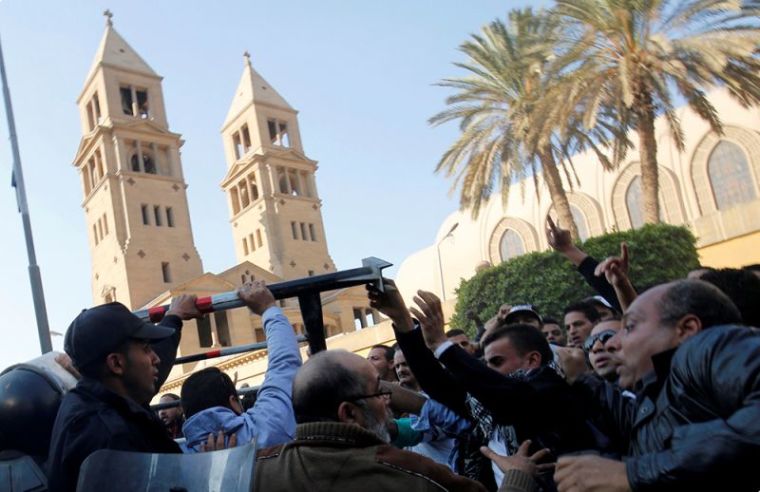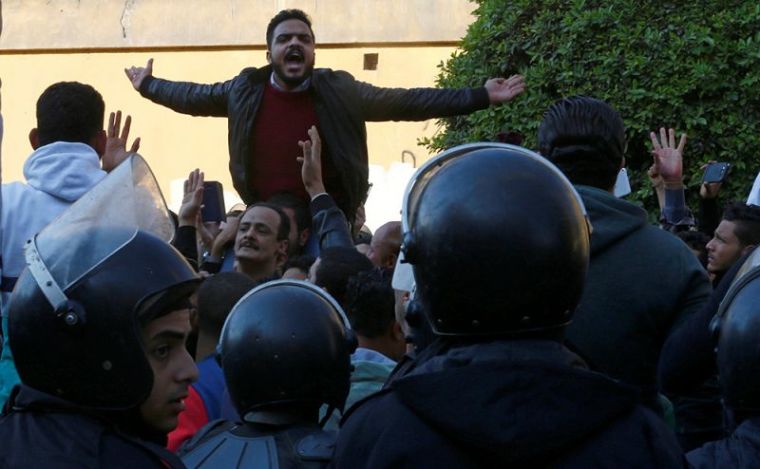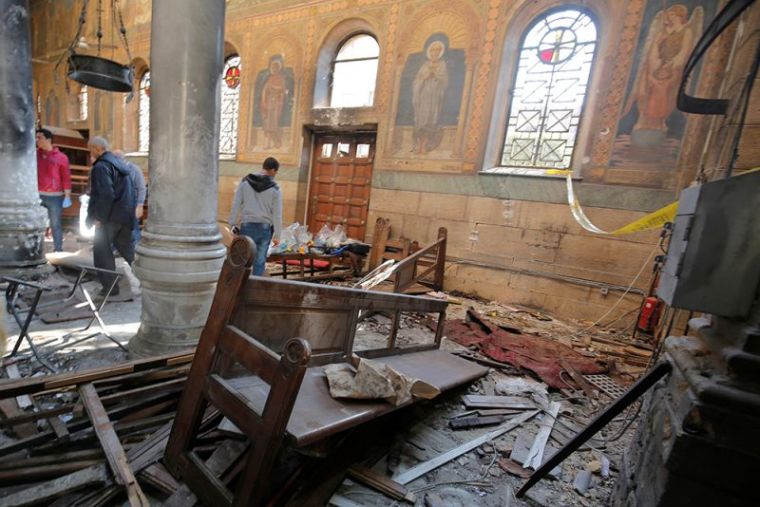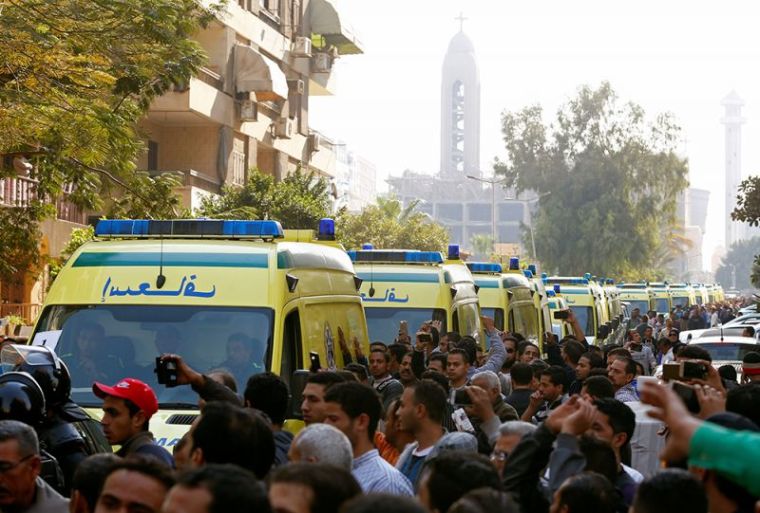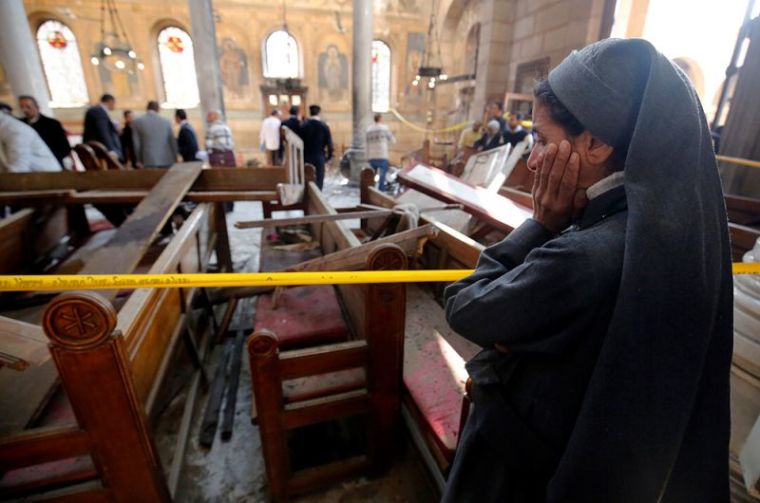 View Photos
In one of the deadliest attacks on Egypt's Christians in years, at least 24 people were killed Sunday after a bomb exploded inside the main Coptic cathedral in Cairo, which is home to the office of Pope Tawadros II. The funeral procession for the victims will be held Monday.
The blast at St. Peter and St. Paul church, also known as El-Botroseya which is attached to the St. Mark's Cathedral complex in Cairo's Abbassyia district, left at least 25 dead and 49 injured, according to that country's Ahram Online newspaper.
The bomb, which exploded in the church's ladies section, was a 26-pound TNT bomb, according to the state news agency MENA.
The funeral procession for the victims will be held Monday morning at the Church of the Virgin Mary in Nasr City, followed by a state funeral at the Unknown Soldier Memorial, also in the Nasr City district, the newspaper said, adding that the state funeral will be attended by Egypt's President Abdel-Fattah El-Sisi and senior officials.
The church was built in 1911 on the tomb of Boutros Ghali, Egypt's prime minister from 1908 to 1910.
El-Sisi has announced the country will observe three days of mourning. "Terrorism targets the country's Copts and Muslims. ... Egypt will only be made stronger and more united in such circumstances," he said in a statement.
"As we are bereaved by this violence and terrorism that attacks worshipers, we pray for these martyrs and for the wounded," the Coptic Orthodox Church said in a statement, according to CNN. "The Egyptian church stresses on persevering national unity that keeps all Egyptians on Egypt's blessed land."
The Al-Azhar Sunni Islamic seminary called it a "terrorist attack" that is against Islam. "Targeting houses of worship and the killing of the innocents are criminal acts that violate Islamic principles," it said in a statement.
No group has claimed responsibility for the attack, which comes two days after six policemen were killed in an explosion in Cairo claimed by a group that authorities suspect has ties with the outlawed Muslim Brotherhood.
The U.S. Embassy in Cairo condemned the attack, and U.S. Secretary of State John Kerry expressed condolences to his Egyptian counterpart Sameh Shoukry in a phone call Sunday evening, according to the newspaper.