Evangelical Advisory Board Is 'Photo Op' for Donald Trump, Pastor AR Bernard Says on Exit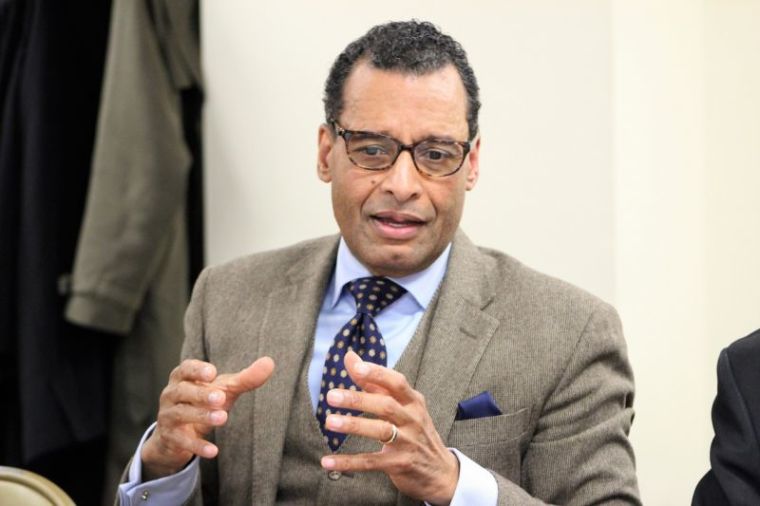 A day after announcing his official resignation from President Donald Trump's Evangelical Advisory Board — citing a "deepening conflict in values" between himself and the administration — political kingmaker and leader of New York City's largest church A.R. Bernard called the board a "photo op" and urged white evangelical leaders to hold the president "accountable to an agenda."
Bernard, who is founder, senior pastor and CEO of the 40,000-member Christian Cultural Center in Brooklyn, announced his departure from the board on Friday in the wake of the deadly unrest in Charlottesville, Virginia.
"I quietly stepped away from the board several months ago, and submitted my formal letter of resignation as of Tuesday, Aug. 15. I am always grateful and honored by any opportunity to serve my country," Bernard said in his statement.
He later explained to CNN's Don Lemon over the weekend that he was willing to face a "degree of risk" to his reputation by working with the Trump administration for the greater good.
However, Bernard said be believes Trump's leadership is compromised by his lack of a consistent set of "core values."
"I think that as time progressed you, look for change, you look for consistency, you look for responsibility and leadership and I didn't see consistency in a set of core values that influenced and shaped his thinking. And when he vacillated over the last week, especially over Charlottesville, I had come to the point where I had to make a decision to more than just step away. I had to fully disengage myself," Bernard said.
"When you vacillate like that, it means that there's not a set of core values that you have determined to guide your thinking, your decision-making. Instead, it demonstrates that you are being tossed between opinions of those around you. And I've got a problem with that kind of lack of leadership."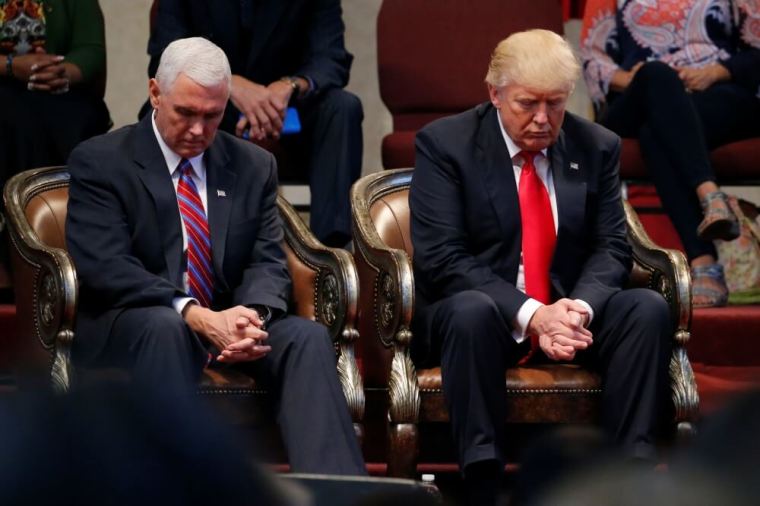 Bernard also quickly formed the opinion that no real work was being done through the evangelical advisory board after he joined the group to effect change and be a voice for people of color.
"We all went in, at least I did and those who expressed it to me, believing that we could influence some kind of change," he said.
"I have to say there was a boundary for me. There was a line for me. ... The board with a significant number of individuals was not afforded the proximity to the president to give the kind of necessary influence that all of this called for," he continued. "There were some who had that close relationship. ... I couldn't say 'ok I will call the president' and respond to something that he said."
He further noted that while the board "should have teeth, it should be more than a photo op. It should be substantive," it was none of those things up to the point of his resignation.
"During the campaign and right up to the present moment, there were meetings and there were group photos after that but nothing substantive moving forward," Bernard explained.
"They were photo ops," Lemon interjected.
"Yeah," Bernard replied. "For me I want to roll up my sleeves and get things done. I was excited when I heard part of his campaign speech included African American initiatives especially with regard to the inner city. I was very excited about that."
Earlier this year, Bernard encouraged faith leaders at a Jewish-Evangelical Round Table meeting in New York to work through the current "noise" around the Trump administration while positing that Trump will do everything in his power to avoid a failed presidency.
"You have to work through the noise," Bernard stressed. "There was a lot of noise in the campaign last year and there is still a lot of noise and I understand that there are individuals who are spending tens of millions of dollars to undermine the new administration. They tried to do it before the inauguration. It still continues, I get that.
"This is not new to American history. You talk about Nixon, the issues of the war, you know I remember those protests that I was involved with at the time. So you look at the Trump administration, I have to ask the question, how [do] I engage an administration like this?" he continued.
"He is going to do everything he can not to fail because it's more than just winning an election. It's a presidency and the legacy left by that. He understands that winning the election is just a small part of it because he doesn't want to walk out of that office be it four years, be it eight years, and having done nothing that could be respected, admired and recognized."
Bernard also noted that the Trump administration at the time was having a hard time attracting quality people to work with because of the attacks they would have to endure from his detractors.
When asked if his exit from the Evangelical Advisory Board was partly influenced by race, Bernard quickly admitted that it was a factor.
"I would love to be Christian first but America has created an environment where I'm forced to be a black man living in America first and I'm a Christian. That's my reality and that is not the same reality that many of the white evangelical leaders experience. It's two different Americas," he said.
"I would love some substance. I would love for them to sit down and say 'hey, let's roll up our sleeves and let's really hold the president accountable to an agenda," he added about white evangelical leaders.
Despite repeated allegations from many critics that president Trump is racist, Bernard noted, however, that he is not of that opinion.
"I had the opportunity of meeting him years ago at a particular social event. I sat down, I spoke with him, we shared, we broke bread together, and he didn't come across as racist. Is he playing politics? I would lean in that direction," he said.
The Christian Post reached out to Bernard's church for further comment Monday but he was unavailable.
Other evangelical advisers to Trump have already made it clear that they are not selling themselves to the president. Ronnie Floyd, former president of the Southern Baptist Convention, told CP earlier that they "are not for sale" and that they are fully committed to the Gospel. They are there to serve and to pray and feel that the evangelical influence on the administration is "making a difference," pointing to Trump's nomination of Neil Gorsuch to be a Supreme Court Justice, among other things.
Advisory board member Johnnie Moore, who is also a senior editorial adviser to CP, said in an earlier statement that he has the deepest respect for Bernard.
"Sometimes, friends disagree and that doesn't change our commitment to our shared faith and friendship. We have every intention to continue to extend invitations to him to contribute his perspective on issues important to all of us," he said.