Evangelical Churches in Cuba Warn of 'Total Destruction' If Gay Marriage Becomes Law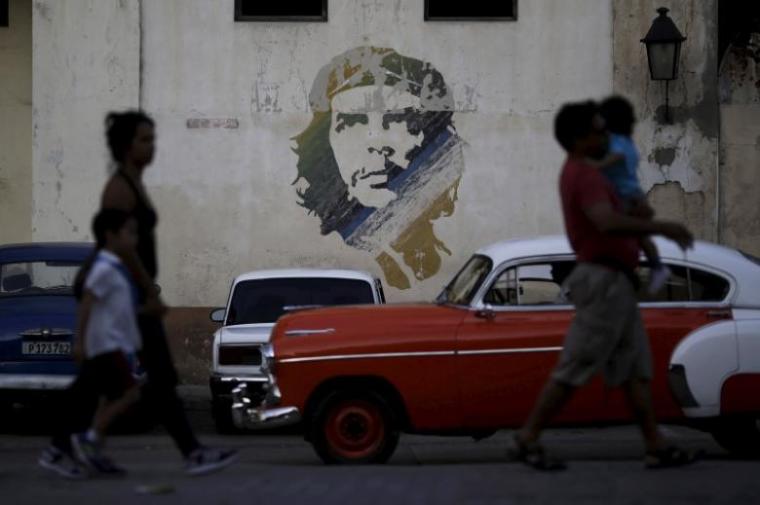 Some evangelicals have warned of "total destruction" in Cuba should the country legalize same-sex marriage and have started campaigns against a proposed amendment to do so.
Article 68, as Reuters has reported, is at the center of the controversy, as it looks to redefine matrimony as gender neutral. LGBT groups have backed the proposed constitutional amendment, while evangelical churches have warned of serious consequences.
"If this is approved, our nation is going to total destruction," said Alida Leon Baez, president of the Cuban Evangelical League Church.
Baez said that she expects more than 500,000 Cubans to sign a petition against same-sex marriage.
"We do not in any way approve Article 68 ... because the Bible condemns it," added Pastor Lester Fernandez of the Methodist Church in Havana.
Part of the campaign looking to preserve Cuba's traditional definition of marriage includes posters that celebrate "[the] original family design, just as God created it."
LGBT activists have said that pro same-sex marriage groups have been restricted to running their counter-campaign mostly on social media, as the government doesn't officially recognize most independent activists.
Mariela Castro, niece of the late Cuban leader Fidel Castro, who rounded up both religious people and gay people and put them in labor camps following his 1959 revolution, has been one of the main figures behind the LGBT rights movements. She is the director of the National Center for Sex Education, which has backed same-sex marriage.
The Roman Catholic Church, which remains the largest church in Cuba, with 60 percent of the 11.2 million-strong nation counted among its members, hasn't yet taken an official position on Article 68. The Catholic Church at large officially supports traditional marriage and has spoken out against efforts in other countries to embrace same-sex marriage.
There have been various observations made about the level of religious freedom evangelical churches in Cuba enjoy, though they have faced some difficulties.
In April 2017, a Cuban evangelical pastor was sentenced to prison because he removed his children from a state-run communist school. Pastor Ramon Rigal was handed a one-year prison sentence for deciding to homeschool his own children, while his wife was sentenced to a year of house arrest.
Mike Donnelly, an attorney and director of global outreach for the Virginia-based Home School Legal Defense Association, said at the time that the right to homeschool children is "a human right that is recognized around the world as a fundamental human right."
"And Cuba has signed international treaties acknowledging this fact," he added.
Michael Mutzner, permanent representative to the United Nations in Geneva of the World Evangelical Alliance, warned that since 1959, Cuba has been trying to secure the support of established churches, sometimes by force. He said that churches that don't want to be politically affiliated receive fewer privileges.
"Being tolerated but not recognized, many meet illegally in house churches, because they do not receive construction permit or authorization to meet in larger places," Mutzner wrote in an op-ed for The Christian Post in August.
"They face confiscation, demolition and their leaders can still face arrests. Indeed, some pastors have been arrested still recently and later released."