Evangelical Pastor Detained During July Immigration Appointment Finally Released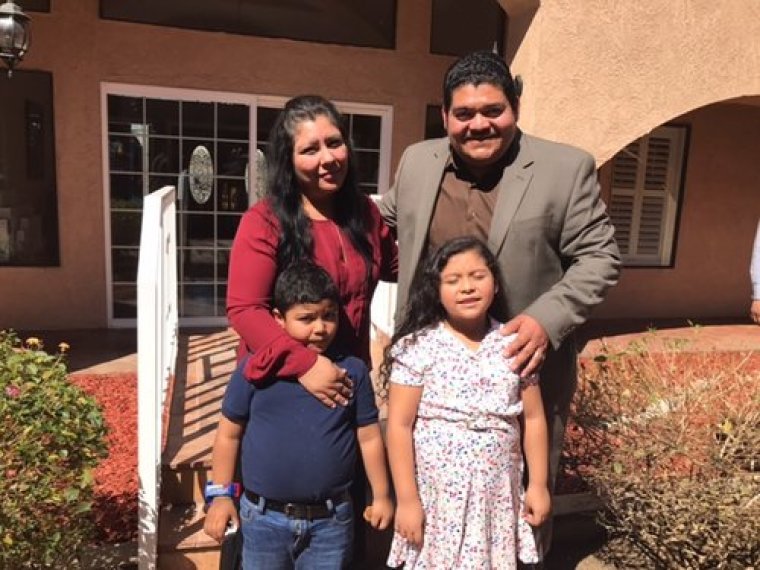 An evangelical pastor whose nearly two-month detention by immigration officials has drawn the ire of many in his Los Angeles community has been released by authorities.
Noe Carias, an Assemblies of God pastor in Los Angeles who had deportation orders dating back to the mid-1990s, is now free after being detained by U.S. Immigration and Customs Enforcement on July 24.
"After almost two months of legal efforts and sustained support from his family and faith-based community, Noe Carias rejoins his family, community and congregation, to continue fighting his immigration case," Carias' lawyer, Noemi Ramirez, wrote in a statement Friday, according to NBC Los Angeles.
Carias is married to a U.S. citizen and has two young children who are citizens.
The NBC affiliate reports that the Guatemalan-native's release on Friday was the first time in 59 days that he was able to hug his wife and children. A video posted on social media showed the moment the family was reunited.
Pastor Noe Carias has been released from Adelanto! Praise Jesus and thx to all who have prayed and labored. @Matthew25SoCal@iamccdapic.twitter.com/FmbJbfcw5N

— Robert Chao Romero (@ProfeChaoRomero) September 23, 2017
Carias was first deported from the United States in 1993 when he was a teenager but later returned and ignored a deportation order from 1995 during Bill Clinton's administration.
According to the Los Angeles Times, Carias had been given two one-year stays in 2015 and 2016. However, the Trump administration denied his third application for a one-year stay and reportedly notified him that he was deportable because of the 1995 deportation order.
Carias' lawyer said in her statement that her client "is a small-business owner and pastor of Assemblies of God church in the Echo Park community of Los Angeles."
Carias' arrest also drew the ire of Samuel Rodriguez, a fellow Assemblies of God pastor and the president of the National Hispanic Christian Leadership Conference. Rodriguez, who spoke at President Donald Trump's inauguration, said that he was "dismayed" by Carias' detention.
Rodriguez praised Carias as a "law-abiding and productive member of his local Los Angeles community," adding that he's a "model father" for two child citizens.
"Time and again, President Trump has stated his priority would be to deport violent criminals, drug dealers, human traffickers and gang members. Pastor Carias is the very opposite of that description," Rodriguez said in a statement in July. "We should deport pushers, not pastors."
Following Carias' release, Rodriguez praised God on Twitter.
"#PastorNoeCarias freed, God is faithful!" Rodriguez wrote in a tweet. "#PastorNoeCarias libre, Dios es fiel! #NoMoreBrokenDreams."
ICE initially defended its detention of Carias in a statement shared with The Christian Post in July.
"Mr. Carias is a repeat immigration violator who has assumed multiple identities and nationalities over the years in order to evade federal immigration enforcement," a July 25 statement from an ICE official read. "During previous encounters with immigration authorities, his actions have established a pattern of misrepresentation or deception to law enforcement, resulting in his removal from the United States on at least three occasions."