Samuel Rodriguez Condemns Trump Admin for Arresting Evangelical Pastor Facing Deportation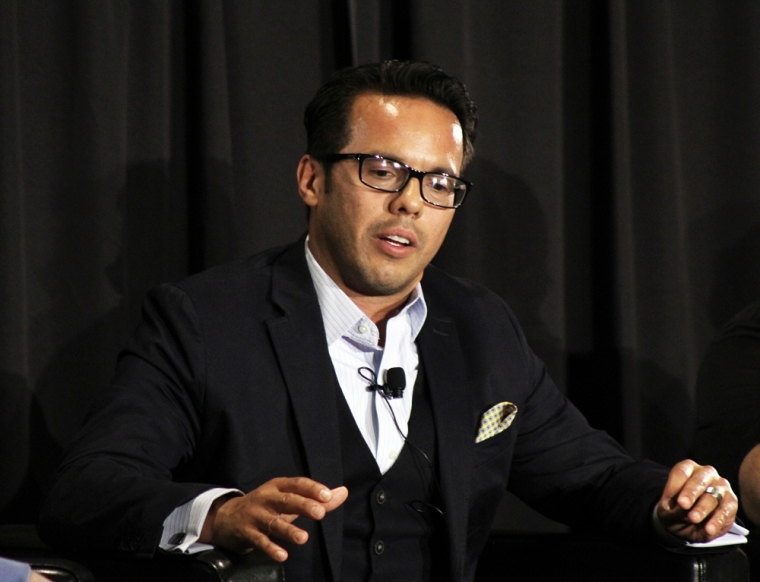 Updated Appended 
Rev. Samuel Rodriguez is calling on the Trump administration to release a Guatemalan-born evangelical pastor who was detained during his appointment with an immigration officer on Monday in California.
Noe Carias, who pastors an Assemblies of God church in Los Angeles and has a wife and two kids who are all United States citizens, is facing deportation after he was deemed "deportable" by immigration officials because of a deportation order dating back to 1995, according to his lawyer Noemi Ramirez.
The Los Angeles Times reports that although Carias was granted two one-year stays in 2015 and 2016, Carias' attempt for a third stay was denied earlier this year.
Rodriguez, the president of the National Hispanic Christian Leadership Conference and pastor of New Season Church in Sacramento, who is also affiliated with the Assemblies of God, said in a statement shared with The Christian Post that he is "dismayed" over Carias' arrest and impending deportation.
"By all accounts, Pastor Carias is a law-abiding and productive member of his local Los Angeles community," Rodriguez assured. "Beyond that, he is a model father of two children who are both U.S. citizens and Wednesday will be his 14th wedding anniversary to his wife Victoria."
Undocumented immigrants like Carias, who have committed no major crimes other than being in the country illegally, seemingly do not fit the mold of the type of person that President Donald Trump has said that his administration would target for deportation. However, this is not the first time since Trump took office in January that a California-based pastor has been detained by immigration officials. San Diego-based pastor Jorge Ramirez was detained by border patrol in May.
"Time and again, President Trump has stated his priority would be to deport violent criminals, drug dealers, human traffickers and gang members. Pastor Carias is the very opposite of that description," Rodriguez said. "We should deport pushers, not pastors."
Last week, NHCLC announced it is opening a new office in Washington, D.C. in an effort to expand its influence in federal policy. 
Rodriguez, who was one of six faith leaders to speak at Trump's Jan. 20 inauguration, has joined a number of other evangelical pastors in acting as informal advisers to the White House and the Trump administration on various issues including immigration. Rodriguez expressed frustration in his statement, stating that deporting a pastor like Carias is an "assault on the sanctity of life."
"We have worked tirelessly with the White House and the Trump administration precisely in order to avoid this kind of result," Rodriguez asserted. "To deport any immigrant whose life is so deeply connected to the United States and whose family is comprised of U.S. citizens, is an assault on the sanctity of life and the sacredness of the family. We cannot and must not allow families to be ripped apart by an immigration system that is attempting to make up for any real or perceived inadequacies of our past enforcement policies."
Carias was first deported from the United States in 1993 as a teenager after he entered the country illegally. He later returned to the United States and ignored a second deportation order in 1995.
Carias' lawyer said that immigration officials told her that "they decided to say [Carias is] removable because of his '95 decision."
"'Sorry, he's deportable,'" Ramirez recalls an immigration official telling her. "'We've removed people even if they have [deportation orders] since the '80s.'"
Officials with the U.S. Department of Homeland Security's Immigration and Customs Enforcement did not respond to The Christian Post's request for comment before press time.
Rodriguez stated that the NHCLC will "personally" work with the Trump administration and authorities to ensure that Carias' deportation order is rescinded.
Earlier this month, a group of evangelical pastors and political activists who serve as informal advisers to the White House voiced their concerns with the Trump administration's attempt to deport over 100 Iraqi Christian immigrants back to a nation where they could face intense persecution for their faith.
"We believe that anyone within the border of the United States need to be dealt with in compassionate ways and to trust all of the processes involved in that," former Southern Baptist Convention President Ronnie Floyd told The Christian Post last week. "We believe that holy Scripture teaches that the government is there to keep the nation secure and that our role is to pray for and encourage any matters of the way that we would treat people in relation to the dignity of human life."
Update, July 26, 2017. 
After publication an ICE official sent The Christian Post the following statement: "Mr. Carias is a repeat immigration violator who has assumed multiple identities and nationalities over the years in order to evade federal immigration enforcement. During previous encounters with immigration authorities, his actions have established a pattern of misrepresentation or deception to law enforcement, resulting in his removal from the United States on at least three occasions. In December 2014, he applied for a stay of removal, which was granted on January 21, 2015 for a period of one year. Mr. Carias applied for a second stay of removal, which was granted on April 18, 2016, for a period of one year. A third stay of removal request filed on his behalf was denied in May 2017. He was taken into custody July 24 by deportation officers with U.S. Immigration and Customs Enforcement (ICE), pending removal from the United States."