Jared Kushner Is a 'Great Gift,' 'Key Liaison' to the Evangelical Community, Christian Leaders Say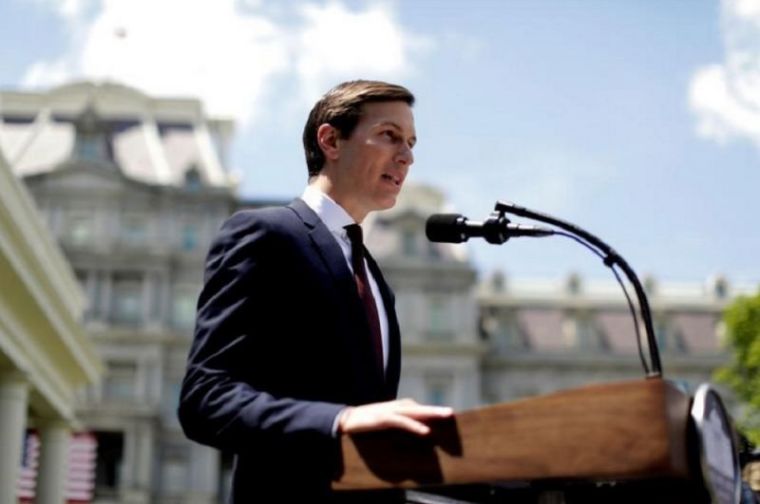 Prominent evangelicals have spoken out in defense of President Donald Trump's son-in-law and senior advisor Jared Kushner as he faced questioning from a United States Senate committee over his contacts with Russian officials on Monday, saying that he is one of the most valued confidantes Christian leaders have inside the White House.
After a closed-door Senate Intelligence Committee hearing, Kushner said in a public statement outside of the White House that neither he nor anyone else associated with Trump's 2016 campaign colluded with Russian officials and assured that all his actions "were proper and occurred in the normal course of events in a very unique campaign."
Kushner also asserted that his father-in-law won the 2016 election because he had a better message and ran a smarter campaign than his Democrat counterpart, Hillary Clinton. Kushner added that any suggestion that Russia played a role in the election "ridicules those who voted for him."
Among those who voted for Trump were a majority of white evangelicals who were enticed by Trump's promise to nominate a pro-life Supreme Court Justice and his vows to protect religious liberty.
Even now that the 2016 election is in the rearview mirror, Trump and his administration have made concerted efforts in seeking the advice of evangelical leaders on various policy issues. About 30 evangelical leaders even participated in an all-day workday in West Wing earlier this month where they voiced their concerns over certain policy issues with members of the administration.
According to evangelical leaders who serve as informal advisors to the Trump administration, Kushner, an orthodox Jew, has played as big a role as anybody in the White House when it comes to the administration's outreach to evangelical pastors and political activists.
"From the beginning of my own interaction with President Trump, there has been one person always there at every meeting, available to answer every question, and immediately following up upon concerns of our community. That person is Jared Kushner," former Southern Baptist Convention president and Arkansas Pastor Ronnie Floyd said in a statement shared with The Christian Post. "Though, I don't know him personally, I think I reflect the sentiment of many evangelicals across the country when I say that we view Jared as a close friend, who is deeply concerned that our issues remain at the forefront, and that the president's promises are fulfilled as it relates to our community. I admire him and appreciate his service to our country."
Jack Graham, another former SBC president and pastor of Prestonwood Baptist Church in Plano, Texas, called Kushner a "key liaison between evangelicals and the president."
"I've never known him not to take seriously any question or issue we've raised with him," Graham said in a statement shared with CP. "I'm proud to know him and thankful for the position he's in."
Samuel Rodriguez, the president of the National Hispanic Christian Leadership Conference and pastor of New Season Church in Sacramento, California, called Kushner a "great gift to the evangelical community."
"I have found every interaction with Jared Kushner to be exemplary," Rodriguez, who was one of six faith leaders to participate at Trump's inauguration on Jan. 20, said in a statement. "We have always found him to be an ever-present help in time of need."
Johnnie Moore, an evangelical human rights advocate, author and a former senior vice president for communications at Liberty University, said in a statement that Kushner has become a "confidante" to the evangelical community.
"He's become a confidante to our community and I would say the key point of contact between the White House and evangelicals," Moore said. "All of us that know him would say that there isn't a person that we know with greater integrity, nor a person who is more kind and more thoughtful. America is better for his being alongside the president of the United States in the White House. Rather than punishing him for that, the country ought to be celebrating him for his service."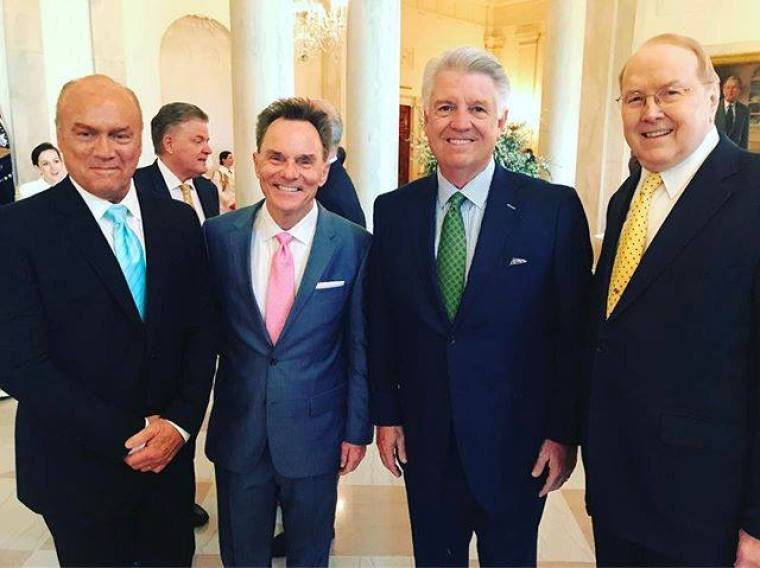 In an interview with The Christian Post on Monday, Moore explained that although Kushner is not the exclusive contact point for evangelicals within the White House, evangelical leaders are probably in contact with him more frequently than anyone else in the administration.
"He takes our community seriously. He is responsive. He is proactive in regard to reaching out to us. A number of [evangelical] leaders have now known him for sometime on a first-name basis and they have had lots of conversations with him about various issues from religious liberty, to criminal justice reform to foreign policy issues related to Israel," Moore explained. "He is someone that I would say we have had some of the more substantive communication with. It's not just me. It goes across the board — from George Wood at the Assemblies of God to Samuel Rodriguez to Bishop Harry Jackson — a pretty wide group of people."
"He might be the person that we have been in communication with most frequently but it is hard to say when you have so many people in the administration who are so close," Moore added. "I would say that there is not anyone in that White House that we have communicated with more frequently than we have him."
As many evangelical and conservative leaders have called for churches, religious organizations and faith-based companies to be given religious exemptions to a number of Obama-era policies, a Politico report from February indicated that Kushner and his wife, Ivanka Trump, pressured the president to put out a statement saying that he would uphold the 2014 Obama order that protected LGBT individuals from being discriminated against by federal contractors. Such an act would have gone against the wishes of evangelical leaders who called for religious-based federal contractors to be exempt from having to adopt hiring policies that contradict their religious beliefs.
However, Moore believes that the Politico report about Kushner and Ivanka Trump that quoted two sources close to the couple is false.
"I remember those reports and my immediate reaction to reading them were that these reports were probably the latest example of disinformation coming out in the media," Moore contended. "It was certainly not reflective."
Moore added that Kushner even asked evangelical leaders to submit memos on how religious liberties are being infringed upon by the federal government.
"In effect, a number of us had delivered at his request a number of memos related to religious liberty issues and specific examples throughout the entire government of issues of concern," Moore said. "I think there is a perception of Jared and Ivanka that was sort of prominent at a certain point a while ago and I am not sure that was true at all. I think it was just something that some people were saying."