Evangelical Trump Supporter Robert Jeffress Backs Solution for Dreamers as DACA Expires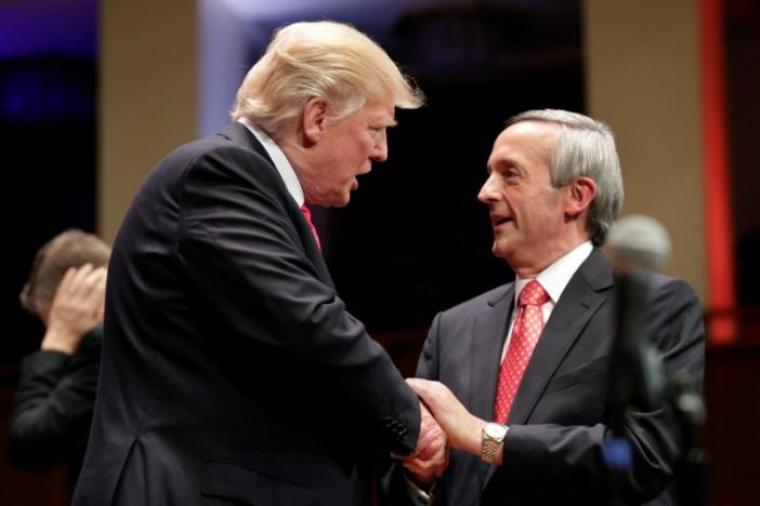 Dallas megachurch pastor and prominent supporter of President Donald Trump, Robert Jeffress, clarified Monday that he does favor a solution to protect hundreds of thousands of immigrants brought to the United States as children from deportation.
"Like nearly every pastor in America, I want to see a solution for children threatened with deportation should Deferred Action for Childhood Arrivals program be allowed to expire," Jeffress, the senior pastor at First Baptist Dallas, wrote in a Monday op-ed published by the Religion News Service.
"I believe it is unbiblical to tear apart families and to punish people who are in our country illegally through no fault of their own."
Jeffress's op-ed comes as deferred action protection for illegal immigrants brought the U.S. as minors is set to expire on March 5, a deadline set by Trump last year when he rescinded the Obama-era DACA program.
As the deadline approaches, evangelical leaders have ramped up the pressure on Congress to enact legislation that would protect Dreamers.
Just last week, hundreds of evangelical leaders signed onto a letter to Congress and Trump calling for the protection of over 700,000 Dreamers in the U.S.
However, Jeffress was not a signatory of that letter. In his op-ed titled "What would Jesus do? Help the Dreamers and secure the border," Jeffress stressed that solving the Dreamer problem requires a two-part solution.
"Solving DACA without strengthening borders ignores the teachings of the Bible," Jeffress argued. "In fact, Christians who support open borders, or blanket amnesty, are cherry-picking Scriptures to suit their own agendas. And since Jesus fully affirmed every word of Scripture, we can assume that asking 'What would Jesus do about immigration?' is the same as asking 'What does the Bible really teach about immigration?'
"As evangelicals, we don't consult pundits, pollsters or prognosticators. We consult the Bible," he added.
From a border security standpoint, Jeffress contended that it was God who established borders, nations and governments. From the standpoint of caring for Dreamers that are already in the nation, Jeffress states that Jesus commanded everyone to "love your neighbor as yourself."
"As I write this, citizens of Indianapolis and football fans around the nation are mourning the loss of Indianapolis Colts linebacker Edwin Jackson, who was hit and killed by a suspected drunken driver Feb. 4. The driver, Manuel Orrego-Savala, had been deported from our country twice before," Jeffress explained.
"The way to have demonstrated love for Jackson and his family would have been to have a strong border that kept Orrego-Savala out of our country and off our streets," he added. "That's why President Trump is correct in saying that as we have compassion for Dreamers, we should also have compassion for those whose lives have been ruined by the negative consequences of illegal immigration."
Jeffress joins other evangelical leaders who serve as informal advisors to the Trump administration who have voiced their concern about the future of Dreamers following the March 5 deadline.
Those leaders include National Hispanic Christian Leadership Conference President Samuel Rodriguez and human rights advocate and public relations executive Johnnie Moore.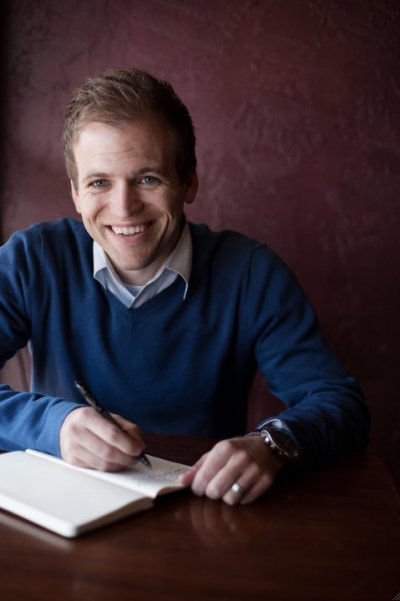 Moore, a former communications executive at Liberty University, was pressed on why he didn't sign last week's letter to Trump and Congress. The letter was signed by people such as Southern Baptist ethicist Russell Moore, author Max Lucado, evangelical writer Ann Voskamp and Bible teacher Beth Moore.
"I didn't sign the letter because, you know, frankly, I didn't need to write an open letter. I've had plenty of opportunities to express my point of view and actually to express the point of view of a lot of people who signed that letter," Moore told NPR in an interview. "You know, I think for those of us that are frequently sought-after advisers ... it's not us beating down the door of the White House. We're not lobbying anyone. It's that they're frequently asking us our opinion, and we've expressed our opinion on this issue."
Last month, Moore, Rodriguez and other Trump evangelical advisors met with House Minority Leader Nancy Pelosi and other Democrat members of Congress to discuss Dreamers.
Evangelical leaders expressed hope when President Donald Trump issued an immigration proposal that would given legal status and work permits to as many as 1.8 million Dreamers and tightened border security.
On Sunday, a group of Republican senators unveiled an immigration framework that resembles the Trump proposal. According to CNN, the bill is not expected to receive the required 60 votes to advance in the Senate because Democrats have objected to cuts to family migration and also have problems with the ending of the diversity visa.
"My concern is that there are certain members of the Democratic Party that despite their rhetoric, they care more about opposing the president than they do getting this done," Moore told The Christian Post last week. "We worked really hard to have conversations on both sides of the aisle and I can tell you that far more Republicans are returning our phone calls than Democrats as it relates to Dreamers. There are some politically motivated Democrats that would be more than happy for that deadline to pass and there not to be a solution so that they can go into the 2018 midterm elections blaming the president."
Trump again urged Congress to pass a DACA compromise bill in a Tuesday morning tweet. 
"Negotiations on DACA have begun. Republicans want to make a deal and Democrats say they want to make a deal. Wouldn't it be great if we could finally, after so many years, solve the DACA puzzle. This will be our last chance, there will never be another opportunity! March 5th," he wrote.