Trump's Dreamer Proposal 'Fulfilment of Everything He's Promised,' Samuel Rodriguez Says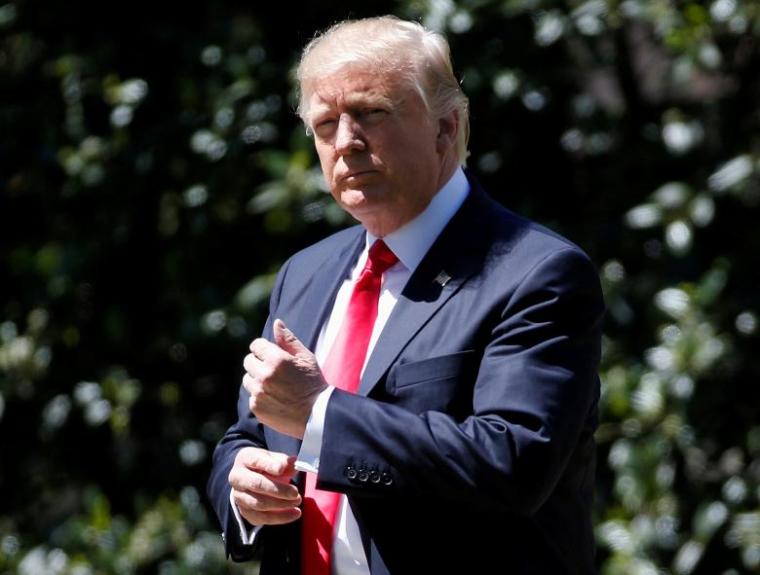 National Hispanic Christian Leadership Conference President the Rev. Samuel Rodriguez praised President Trump's proposal to provide a pathway to citizenship for 1.8 million undocumented immigrants who came to the U.S. illegally as children, as a "fulfillment of everything this administration has promised us."
Rodriguez called it "a complete affirmation of everything the NHCLC has worked for since the Bush administration" and "a fulfillment of everything this administration has promised us since Trump's inauguration."
The proposal to replace the temporary Obama-era Deferred Action for Childhood Arrivals policy calls for a massive increase in border security and a massive decrease in legal immigration by aiming to "protect the nuclear family migration" by only allowing family immigration sponsorships to include spouses or children, rather than extended family members, according to NBC News.
In addition to $25 billion in border security, it would provide funds to add new enforcement officers, immigration judges and prosecutors so that people who are in the country without legal papers can be more quickly deported.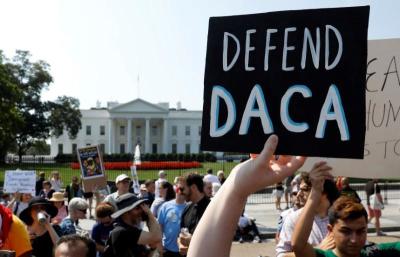 The path to citizenship would be provided to DACA recipients through a "10-12-year path" that includes "requirements for work, education and good moral."
In a statement, Rodriguez said, "We stand at the precipice of achieving a permanent solution for Dreamers, and both sides of the immigration debate must be willing to make a compromise to get the job done. While there are certainly aspects of this proposal either party may disagree on, there is also much they can celebrate."
He added, "Let us accomplish a bold and lasting solution for childhood arrivals, and yes, let us deliver enhanced border security too. In the spirit of compromise, with so many lives and families hanging in the balance, I strongly urge Congress to not let this historic opportunity slip away, but instead embrace a compromise that history will record as a righteous victory for our nation."
While the proposal makes considerable concessions for Democrats' demands, many Democrats are not happy with it.
"American tax dollars should not be wasted on an ineffective wall," Dick Durbin, a Democrat from Illinois, said in a statement. "This plan would put the administration's entire hard-line immigration agenda — including massive cuts to legal immigration — on the backs of these young people."
The Trump administration rescinded the DACA program in September 2017, but delayed its full implementation for six months to give Congress time to pass legislation on behalf of those, commonly called Dreamers, threatened with deportation once the program ends.
DACA temporarily protected immigrants who were brought to the United States illegally when they were children.
In a statement read to the press, U.S. Attorney General Jeff Sessions at the time announced that DACA was being "rescinded" as it was viewed as an unlawful unilateral action on the part of the previous administration. "This policy was implemented unilaterally to great controversy and legal concern after Congress rejected legislative proposals to extend similar benefits on numerous occasions to this same group of illegal aliens," he said.
Sessions added, "In other words, the executive branch, through DACA, deliberately sought to achieve what the legislative branch specifically refused to authorize on multiple occasions. Such an open-ended circumvention of immigration laws was an unconstitutional exercise of authority by the Executive Branch."
However, U.S. Citizenship and Immigration Services said this month it will resume accepting requests under the program, as a U.S. judge temporarily blocked the decision by the president to end DACA later this year. Congress is yet to figure out what to do with the people who were previously eligible under the program, and Trump has said a wall on the U.S.-Mexico border "must be part of any DACA approval."