Late-Term Abortionists Grieve Over the Babies They Kill, Planned Parenthood Undercover Investigator Says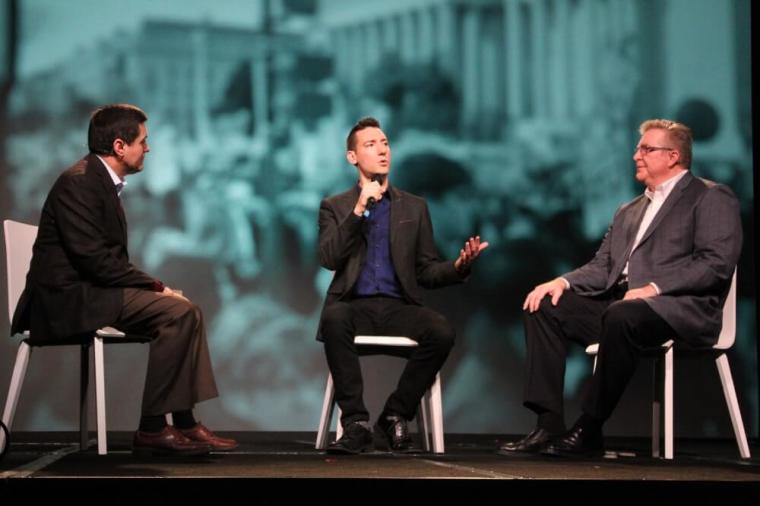 WASHINGTON — Abortion doctors experience a "burden of guilt" for the deaths of babies they are responsible for killing, David Daleiden, the man behind the two and-a-half year undercover investigation of Planned Parenthood, explained Thursday.
Daleiden, a 27-year-old pro-life activist who founded the Center for Medical Progress and headed the undercover investigation into Planned Parenthood's aborted baby parts compensation practices, sat down with Southern Baptist Convention ethicist Russell Moore and Focus on the Family's Jim Daly at the 2016 Evangelicals for Life conference to discuss his personal experiences from the investigation.
As the findings of the CMP investigation were released in a series of YouTube videos last year, Daleiden witnessed first-hand the inhumane and casual way that doctors and executives of the nation's largest abortion provider referred to and treated human fetuses and how they discussed ways that the company and its partners skirt around federal laws and restrictions.
Moore, who is the president of the Southern Baptist Ethics & Religious Liberty Commission, asked Daleiden to explain how he was able to keep his psychological and mental composure throughout the investigation, especially dealing with doctors and officials who uphold a "casual atmosphere when they are sitting and eating salads and talking about baby parts."
Daleiden explained that in order for the CMP investigation to be successful, he needed to rely on the grace of God and look for the humanity behind each doctor or executive he spoke with, explaining that they are also "created in the image and likeness of God with an eternal soul that will exist forever" despite their "monstrous" deeds.
"When you are in a situation and you are with a late-term abortion doctor, who truly does things that are monstrous, the acts and deeds they do are truly monstrous but they are still a human being," Daleiden declared. "What you have to do, from that place of love, is find something about their humanity that you can still relate to and that you can still latch onto."
"For me, that was always the fact that the doctors themselves realize pretty clearly that they are killing people. They see the humanity of the unborn baby up close and personal everyday and they have to carry the burden of the guilt and the conflict with them of engaging with that everyday," Daleiden continued. "In that sense, they share that with us — that they have grieved over dead baby parts the same way that we have. On a certain spiritual level, there is something really powerful about that connection."
Daleiden added that even during the most brutal and appalling moments of the investigation, he always kept in the forefront of his mind that the investigation was being "done out of love" to "bring the truth to greater clarity" and carry the Gospel to "existential margins of community."
Contact: <ahref="mailto:samuel.smith@christianpost.com">samuel.smith@christianpost.com,
@IamSamSmith
(Twitter)