Late-Term Abortionists Grieve Over the Babies They Kill, Planned Parenthood Undercover Investigator Says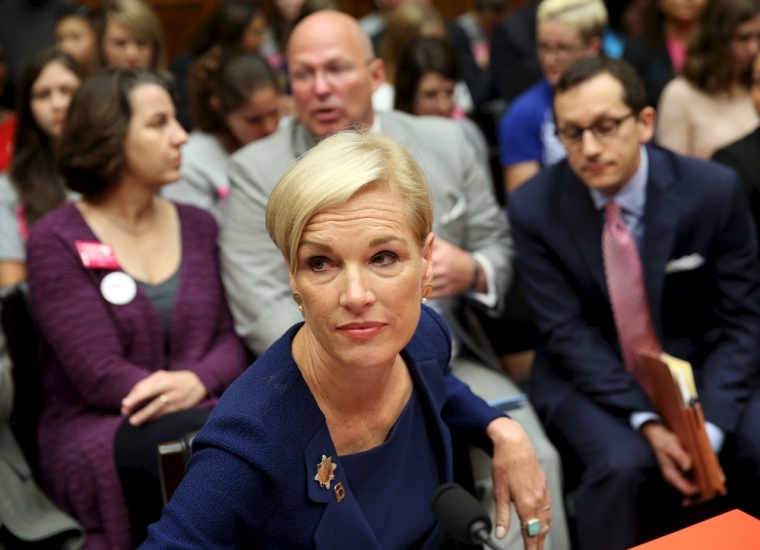 "No margin is more existential than an abortion clinic where children are being killed and in the heart and the mind of the abortion doctor who is doing the killing," Daleiden said. "That was also part of it — to see it as a task [for] our Lord to bring his presence into these very dark places."
In a response to a question from Daly, Daleiden explained that one of the reasons why he was inspired to expose Planned Parenthood's aborted baby compensation practices was because it represents a "paradox" in the pro-abortion argument.
"At the heart of the whole baby parts trafficking issue is this paradox that I can never get over and is part of what drove me to do a really specific study on it for two-and-a-half years," Daleiden asserted. "It is the fact that unborn children, the human fetus' humanity is not considered to be equal enough to our own in order to be completely protected by law and to be completely protected from being killed by abortion."
"At the same time, it is precisely that equal humanity and humanity that is identical to our own that makes them so valuable for scientific experimentation and Planned Parenthood and researchers and their allies — contact with their body parts is like buried treasure," Daleiden added.
"It highlights that contrast with what some of our deepest values are about human dignity and human equality as people and as Americans. I think it taps into a moral sense that most people have even if they don't consider themselves pro-life or consider themselves pro-choice or haven't really thought about abortion in a really conscious way."
Moore also asked Daleiden to respond to claims from Planned Parenthood and abortion supporters that the CMP videos are heavily edited. Daleiden contended that most videos and news reports that are on TV are usually edited. However, he argued that CMP was "far more transparent than any other news organization," stating that CMP also published online the full footage of CMP's conversations with abortion doctors and Planned Parenthood executives, as well as transcripts.
"Often times they just say that the videos are edited or heavily edited, which they mean to insinuate that they are doctored and that we have gone through frame by frame with CGI to do something funny," Daleiden said. "At the end of the day, all of the news reports that you watch on TV are edited in some way."
After Planned Parenthood and the National Abortion Federation filed a federal racketeering lawsuit against Daleiden and CMP for their videos last week, Daleiden praised the lawsuit as a prime opportunity to finally have Planned Parenthood's practices officially questioned by the United States legal system.
"The opportunity for the entire pro-life movement and the entire country to again see the reality of Planned Parenthood, that opportunity is very great from the Planned Parenthood lawsuit because they are bringing all of these issues of their abortion practice and their baby parts trafficking into the legal system," Daleiden said. "So, that can be a huge advantage and opportunity for us, but we need the wisdom and the courage to follow God's grace and work with that properly."
Contact: <ahref="mailto:samuel.smith@christianpost.com">samuel.smith@christianpost.com,
@IamSamSmith
(Twitter)