Planned Parenthood Files Suit Against Undercover Video Filmmakers in Baby Body Parts Scandal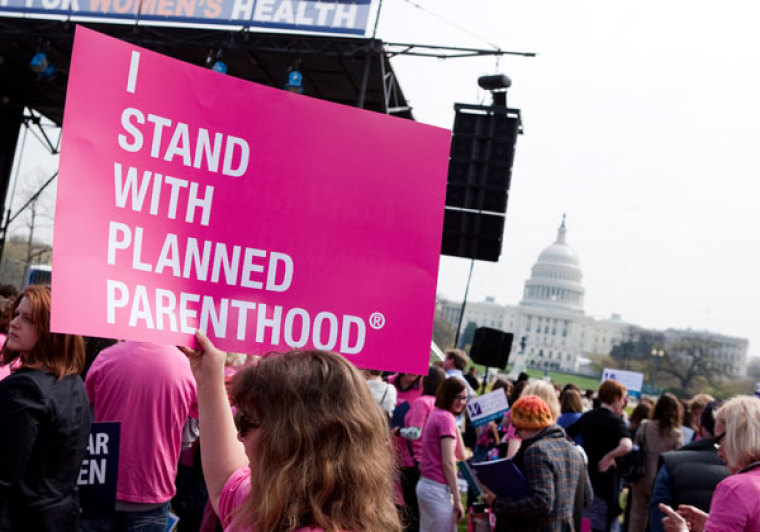 Abortion giant Planned Parenthood has filed a lawsuit against anti-abortion group The Center for Medical Progress, claiming that series of videos showing the business trafficked in fetal tissue "a reckless smear campaign" and are seeking extensive monetary damages.
"We are filing this lawsuit to hold accountable the people behind this reckless smear campaign," claimed Kathy Kneer, president and CEO of Planned Parenthood Affiliates of California, according to MSNBC. 
The Center for Medical Progress reacted quickly to the suit, however, calling it a desperate and frivolous retaliation against the organization for exposing the truth about Planned Parenthood's "lawless" operations.
"Planned Parenthood is under investigation by the United States Congress and multiple law enforcement agencies, while their business is drying up and the public is turning against their barbaric abortion for baby parts trade. Now they are filing a frivolous lawsuit in retaliation for CMP's First Amendment investigative journalism that has done nothing more than tell the truth about Planned Parenthood's lawless operations.
"This last-ditch move of desperation is going to expose all of the sordid dealings of the California Planned Parenthood affiliates to the light of the legal system and the public will see them for the corrupt abortion and baby body parts profiteers that they really are," said a statement from The Center for Medical Progress posted on the organization's website.
Planned Parenthood's lawsuit comes just six months after CMP released the first in the series of videos alleging that the abortion provider made profits of the sell of abortioned baby body parts. 
Following the release of the undercover videos, Cecile Richards, president of Planned Parenthood, said in an October statement that the organization's abortion clinics would stop taking payments for harvesting aborted babies' tissue, limbs, and organs. 
The lawsuit filed in a San Francisco federal district court charges that The Center for Medical Progress, Troy Newman, a longtime anti-abortion activist and president of Operation Rescue and others named individually, broke federal and state laws, including the Racketeer Influenced and Corrupt Organizations Act, known as RICO, as well as invasion of privacy and recording laws.
"The content of these videos was wrongfully and illegally obtained," the complaint notes. 
The lawsuit also claims that in the months of July and August, there were 849 reported incidents of vandalism at Planned Parenthood centers.
Live Action president Lila Rose agreed with The Center for Medical Progress and dismissed the lawsuit as shameless.
"Funded with billions of our tax dollars, Planned Parenthood has shamelessly announced that it is suing a brave young activist and some of his friends. This small group of people have done an incredible service to America, exposing the unspeakable horrors in the back rooms of abortion facilities: the slicing apart of tiny bodies, freshly aborted — some as old as six months — in order to extract their parts for money," she said in a statement shared with The Christian Post Thursday.
"Just as it crushes the bodies of preborn children in its facilities, Planned Parenthood is now seeking to crush any dissent toward its crimes against humanity," she added.