Ex-Atheist Lee Strobel on 'The Case for Christ' Film: Nonbelievers Will See Real Evidence for God, Jesus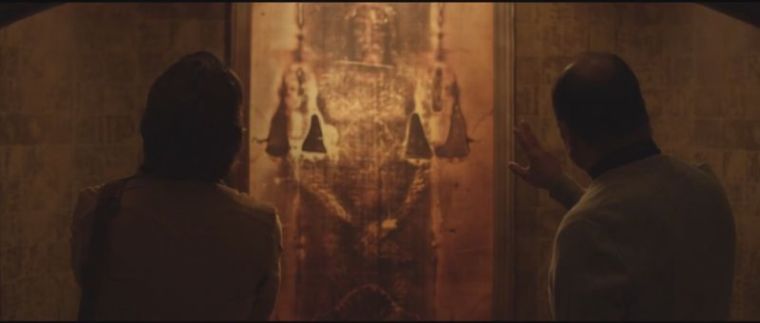 Author Lee Strobel, a former atheist and journalist who attempted to prove that Jesus did not resurrect from the dead, said that nonbelievers who see the upcoming "The Case for Christ" film will witness real evidence for God.
"We felt like there's a lot of people who are curious about faith and wonder whether there's any real evidence that God exists and that Jesus is who he claimed to be, and we thought, you know, if it can help people come to some resolution of that or begin their own investigation, then it's worth kind of putting ourselves out there that way," Strobel said in an interview with Newsmax TV.
Strobel, whose best-selling book of the same name chronicles his journey from an atheist trying to disprove the evidence for Jesus, to becoming a Christian himself, admitted that it is "disconcerting" to see his raw story portrayed on the big screen.
He promised that beside a story "about a marriage, a love story, about a father-son," audiences will also be "drawn into the evidence."
The now Christian author struggled at the time to accept his wife's conversion to Christianity, and wanted to use his journalistic and legal training to investigate and disprove Jesus. But his efforts "collapsed" after he found real evidence for Christ.
"The evidence of history, I think, points powerfully and persuasively toward the conclusion that the resurrection is an actual historical event," Strobel told NewsMax.
"So I became convinced that it's true. I ended up becoming a Christian, and our lives changed from there."
Strobel has been busy promoting "The Case for Christ," which opens in theaters on April 7, and last week told Daily Herald that audiences will see exactly how the former Chicago Tribune reporter moved away from skepticism and toward faith.
"What I love about the film is that it doesn't preach. Yet, the message of Jesus is woven into it in a creative and very compelling way," he said.
He praised the quality of the filmmaking as well, arguing that it stands out from other Christian-based movies.
"I was really impressed with the production quality, the acting, editing, everything. And it was quite an education for us because we'd never been part of a movie before. We feel it really represents our story well," he said.
Similarly, he told Newsmax in his latest interview: "A lot of faith-based films tend to be, if we're honest, a little cringeworthy, a little cheesy."
"And there's none of that in this movie. This is a movie that is so well done from a production standpoint, the acting, the script, that we really are convinced that Christians will go to it, they'll be encouraged," Strobel stated.
Lee and Leslie Strobel were also interviewed last month by Pastor Greg Laurie of Harvest Christian Fellowship in California, who said that parts of the movie brought him to tears.