Greg Laurie Brought to Tears by Lee Strobel's 'The Case for Christ,' Urges Atheists to See It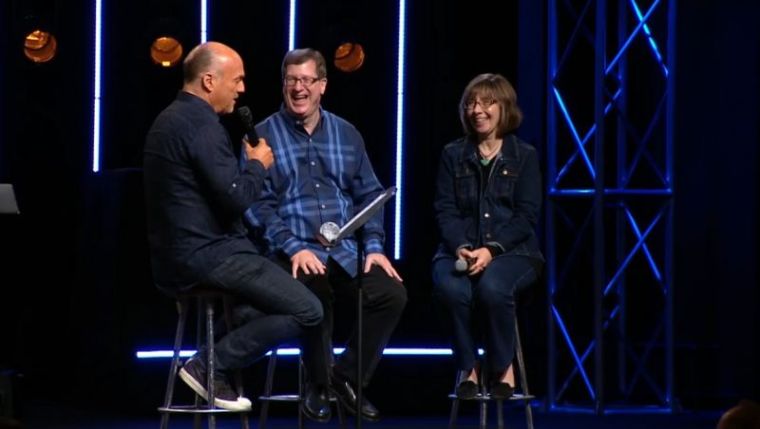 Megachurch pastor Greg Laurie recently interviewed former atheist Lee Strobel and his wife, Leslie, and said that he was brought to tears when watching their story of faith in "The Case for Christ" film.
Laurie, senior pastor of Harvest Christian Fellowship in California, called the upcoming movie, which is based on the book of the same name, "fantastic" and believes it will be a powerful tool to reach non-Christians.
"I have to say, this is the movie you have been waiting on to take your nonbelieving friend to, especially if your friend happens to be an atheist," Laurie told the Harvest audience.
The film, which is due to be released on the big screen on April 7, is based on the true story of Strobel, played by actor Mike Vogel, and his investigative journey into the historical evidence surrounding Jesus.
After his wife's conversion to Christianity, Strobel, a journalist with the Chicago Tribune at the time, sets out to disprove Christianity, which strains his marriage and causes great internal struggle. But after an intense investigation lasting nearly two years, the evidence points to "the truth of Jesus Christ" and he accepts Christ as his savior.
Lee Strobel admitted in the interview with Laurie that one of the main reasons he initially was resistant to his wife's new-found faith was jealousy.
Read Ex Atheist Lee Strobel: My Wife's Conversion to Christianity Nearly Led to Divorce 
"I got jealous of Jesus, I felt like there was another man in our marriage," he admitted.
"I felt like she was cheating on me; she's got this emotional support she's getting from this Jesus guy."
Leslie Strobel shared part of her own struggle, revealing that she felt she could share anything with her husband, other than her faith in Christ.
"What I did find out over time is that the best way to reach him was to continue to let God grow me," she said.
She told Laurie that she began praying a specific verse for her husband, namely Ezekiel 36:26, which reads:
"Moreover, I will give you a new heart, I will put a new spirit within you, and I will take your heart of stone, and turn it into a heart of flesh."
"Once I heard that verse, I prayed it daily and daily, and that's when I started seeing his willingness to at least crack the door open a little bit and look," she said.
Laurie showed clips from the movie to the audience, and when talking about the moment Strobel turned to faith in Jesus Christ, he called it "one of the most powerful moments, it brought me to tears."
Leslie Strobel said of her husband's conversion: "There was no indication that he was close to making a decision, but when he came out and just said 'I believe,' I cried. I simply just lost it."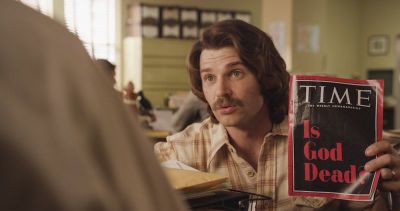 The powerful story shows that even when Strobel was trying to get his "wife out of the cult," God was "working in his life," Laurie highlighted.
The California pastor insisted that no one is without hope, including the "nonbelieving husband, or nonbelieving wife, or the nonbelieving parents."
Lee Strobel shared one more story to prove that point, concerning his father-in-law, Al, who was an atheist.
The Christian author said that following his conversion, he went with Leslie to "tell Al about Jesus," but was met with a cold response: "Good for you, but never bring up Jesus to me again," his father-in-law said.
"But he was on his death bed, I shared Jesus once more with him, and he came to faith in the last cogent conversation of his life, and he died," Strobel revealed.
Laurie's full interview with Lee and Leslie Strobel can be seen below: