Ex-Atheist Lee Strobel's Journey From Atheism to Christ Hits Theaters in Spring 2017 (Trailer)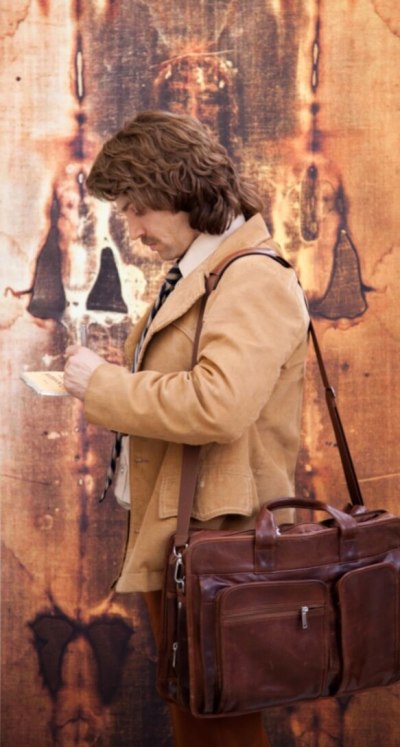 The upcoming film "The Case for Christ," based on Lee Strobel's best-selling book of the same name, will make its big screen debut in spring 2017 and will take viewers along his journey from atheism to faith.
The film will explore Strobel's journey as an unwavering atheist who used his skills as an award-winning investigative journalist to try and disprove Christianity. His findings, however, led him to become a believer in Christ.
According to the film's synopsis, the movie "draws on the true story of Lee and Leslie Strobel, whose marriage struggled mightily as her growing faith collided with his determined atheism. The dramatic retelling of their journey offers heart and a human touch on the in-depth research Lee Strobel conducted."
"The book The Case for Christ, lays out the overwhelming foundation of evidence from which personal faith can rise," Strobel said in a statement shared with The Christian Post.
"The film gives the dramatic story behind the story of a man with personal animosity for Christianity who used journalistic and legal techniques to evaluate its claims. 'The Case for Christ' takes audiences on an exciting journey from skepticism to belief."
From the makers of "God's not Dead," Pure Flix and Triple Horse Studios "The Case for Christ" stars Mike Vogel ("The Help"), Erika Christensen ("Parenthood"), Academy Award-winner Faye Dunaway (Bonnie and Clyde"), Academy Award nominee Robert Forster ("Jackie Brown"), L. Scott Caldwell ("Lost") and Frankie Faison ("The Wire").
Directed by Jonathan M. Gunn ("Do You Believe?") and written by Brian Bird, ("When Calls the Heart," "Touched by An Angel"), the film creators are hoping to inspire everyone who sees "The Case for Christ." Including believers, those who are searching for answers, and even resolute Atheists as Strobel once was.
Strobel was awarded a slew of awards in 1980 for his investigative journalism and was promoted to legal affairs editor for the Chicago Tribune. His investigation to prove that their was no resurrection and that Christianity was hoax began when his wife, Leslie, became a Christian.
Using his journalistic and legal training to disprove the claims of Christ soon became his full focus. Strobel's investigations led him to interview some of the leading scholars on Evangelicalism and Christianity, offering them an opportunity to defend their views.
Although his intention going into the research was to prove that God did not exist and that Christians have no proof to stand on, Strobel's efforts convinced him of Christianity's reliability. At the end of his research he determined it took more faith to be an atheist than to be a Christian because there was so much proof for life, death and resurrection of Jesus Christ.
"The Case for Christ" will be released in theaters nationwide in the spring 2017. For more information, visit The Case for Christ Movie
Follow Jeannie Law on Twitter:
@jlawcp