Ex Atheist Lee Strobel: My Wife's Conversion to Christianity Nearly Led to Divorce (Interview)
When his wife unexpectedly converted to Christianity, former atheist Lee Strobel said her decision left the couple teetering on divorce. A demonstration of Christ's love, however, would tip the scales.
In a recent interview with The Christian Post, Strobel says that he began referring to himself as an atheist during his teenager years, and after he had married his wife, Leslie, he loathed her subsequent conversion to Christianity.
In his newly revised New York Times bestseller The Case For Christ, Strobel says his wife's conversion felt like a bait-and-switch scam.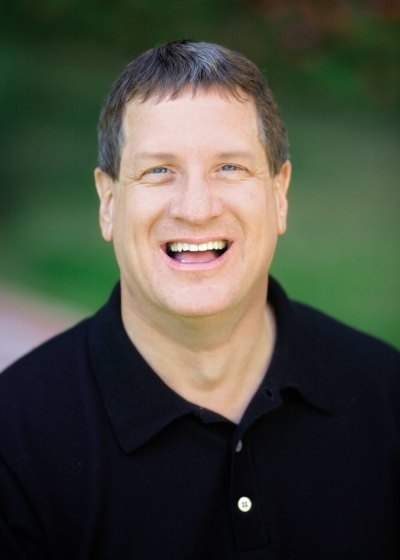 "I had married one Leslie — the fun Leslie, the carefree Leslie, the risk-taking Leslie — and now I feared she was going to turn into some sort of sexually repressed prude who would trade our upwardly mobile lifestyle for all-night prayer vigils and volunteer work in grimy soup kitchens."
Strobel says a woman who lived in their condo building disrupted the status quo in his marriage.
"It wasn't until my wife met a woman in the same condominium building who was a Christian and they became friends that she ultimately came to faith in Christ and told me that she had become a Christian, which my initial reaction was to divorce her," he tells CP. "I didn't want to be married to a Christian, and I thought she was going to turn into some 'Holy Roller' or something."
Strobel tells CP that, during that time in his life, he felt that God was an invention of people's own fears.
"I thought that the mere concept of an all-loving, all-powerful, all-knowing Creator of the universe was absurd. I thought that God didn't create people, but people created God because they were aftraid of death — so they invented this idea of Heaven. Those were the kind of thoughts that I had," he says. "I was hostile toward Christianity. I used to mock and make fun of people who believed in Jesus being Divine."
Strobel says he was surprised, however, by the changes he saw in his wife, writing in his book, "I was pleasantly surprised — even fascinated — by the fundamental changes in her character, her integrity, and her personal confidence."
He was so impacted by these changes that he felt compelled to search the Bible to figure out how the positive differences came about. "Eventually I wanted to get to the bottom of what was prompting these subtle but significant shifts in my wife's attitudes, so I launched an all-out investigation into the facts surrounding the case for Christianity."
After two years of intense research using his investigative skills as a former journalist for The Chicago Trubune, and consulting more than 12 leading biblical theologians, scholars and experts, Strobel learned that the Christian creed was solid and he converted to Christianity decades ago.
Today he says that he and his wife's marriage is stronger than ever and that their journey is a true love story. In fact there is a motion picture currently in production that chronicles the couple's story by Christian film and television studio Pureflix ("God's Not Dead," "I'm Note Ashamed").
"It's a love story," Strobel tells CP. The Strobels recently flew to Atlanta to visit the set of the movie, which will be released in spring 2017 across 2,500 theaters. Brian Bird ("Captive," "The Reckoning") wrote the screenplay and is also co-producing, and big-name actors including Academy Award-winner Faye Dunaway ("Gia," "Bonnie And Clyde"), L. Scott Caldwell ("Mercy Street," "Madam Secretary"), Erika Christensen ("Parenthood"), and Mike Vogel ("The Help," "Bates Motel") are attached.
Strobel says, "I want to reach more people with the evidence for Christianity, and the truth of the faith, and the love of God. This [film], I think, will open up a new avenue because a lot of people may not be interested in reading a 300-page book, but they would be interested in going to a 90-minute movie."
He adds, "I'm excited because I think we'll reach a whole new generation of people and get the message to folks who may not otherwise hear it."
The Case For Christ is available wherever books are sold. For more information visit leestrobel.com.