Ex-Gay Therapy Debate: The Truth Matters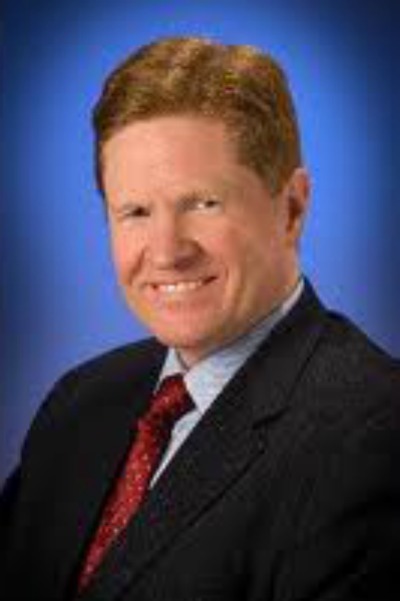 The fact that some people change their sexual orientation from homosexual to heterosexual (some as a result of professional therapy) is a problem for the homosexual movement. It seriously undermines the myth that homosexuality is a characteristic like race, which people are born with and can never change.
Homosexual activists have attacked the ex-gay movement, using legislation to outlaw "sexual orientation change efforts" (or "SOCE") with minors by licensed mental health providers. Such bills have passed in California and New Jersey, but have died or remain pending in several other jurisdictions—including the District of Columbia.
Most "sexual reorientation therapy" today consists of "talk therapy"—a client simply talking with a counselor about his or her feelings, experiences, relationships with parents and peers, etc. Some therapists add other positive techniques that have been validated in a variety of contexts—not just SOCE.
However, to generate opposition to SOCE, its opponents have reached back decades to techniques some therapists once used called "aversion therapy"—attempting to associate homosexual feelings with some sort of negative stimuli. No one has been able to identify a single therapist actually practicing today who uses "aversive" techniques in SOCE—but that hasn't stopped homosexual activists from pretending that they do.
In a hearing before the New Jersey legislature, one witness was a young male-to-female transgender who goes by the name Brielle Goldani. Christopher Doyle, an ex-gay therapist, described Goldani's testimony, and his efforts to verify it:
"Twice a week I was hooked up to electrodes on my hands," she said. "I, a child, was shocked repeatedly by people who had my parent's permission to torture me."
 . . . Goldani claims that an Assemblies of God Church in Columbus, Ohio, ran the True Directions conversion therapy camp:
"We were forced to masturbate to heterosexual images and soft-core pornography . . . . Twice a week, my hands were hooked up to electrodes for two hours at a time while we were shown positive images such as a nuclear family . . . . I was also subjected to forced IV injections twice a week for two hours each while being made to watch negative images . . . . The injections made me vomit uncontrollably."
However, the Assemblies of God in Ohio denied that any such camp or program existed. The state government of Ohio could find no record of a camp named "True Directions." Goldani's former pastor scoffed at the claim that the church had paid for Goldani to go to the camp.
Doyle found one reference to a "gay conversion camp" called "True Directions," though—in a fictional 1999 movie called But I'm a Cheerleader, which starred drag queen RuPaul. A logical conclusion is that Goldani took the plot of this far-fetched film, and tried to pass it off as his/her own life story.
Another eerily similar—and equally dubious—horror story is still in use. One witness at a recent hearing on DC's proposed therapy ban, "gay identified" psychologist Dr. Gregory Jones, included this quote from a recent article on the SOCE bans that appeared on Time's website:
Sam Brinton says that his father first tried physical abuse to rid his young son of homosexual feelings. When that didn't work, Brinton's parents turned to something called reparative therapy. Some of the memories are hazy more than 10 years later, but Brinton does remember . . . there was aversion therapy, during which pictures of men touching men would be accompanied by the application of heat or ice. "It was pretty much mental torture," Brinton says.
Earlier, two pieces about SOCE appeared in Politico. One included this:
One former patient described his course of electroconvulsive therapy, in use today, as "The Month of Hell." The treatment, he told the Huffington Post, "consisted of tiny needles being stuck into my fingers and then pictures of explicit acts between men would be shown and I'd be electrocuted."
This also refers to Brinton, who was quoted three years ago in The Huffington Post:
I would be strapped down with blocks of ice or heating pads placed on my hands while pictures of men holding hands were shown. The conversion ended when I told my parents I was straight to stop the electrocution by needles in my fingers while gay sex acts where shown to me.
Some pro-"gay" media tried to verify this report—and couldn't. Even Wayne Besen, the most rabid "anti-ex-gay" activist, declared, "[U]ntil he [Brinton] provides more information to verify his experience, he makes it impossible for us to use him as an example. Indeed, it would be grossly irresponsible for us to do so."
Yet what Besen called "grossly irresponsible" (using Brinton's implausible story as an example), some opponents of therapy freedom (and their allies in the media) are perfectly willing to do.
It's easy to make false statements, baseless and unverifiable, to denigrate your opponent and sway hearts and minds. An understanding of what really happens in therapy is needed for individuals to understand their options and for legislators to vote wisely.
Peter Sprigg is a senior fellow at the Family Research Council.