Exorcist Warns of Increasing Evil in Ireland: 'Demand Has Risen Exponentially'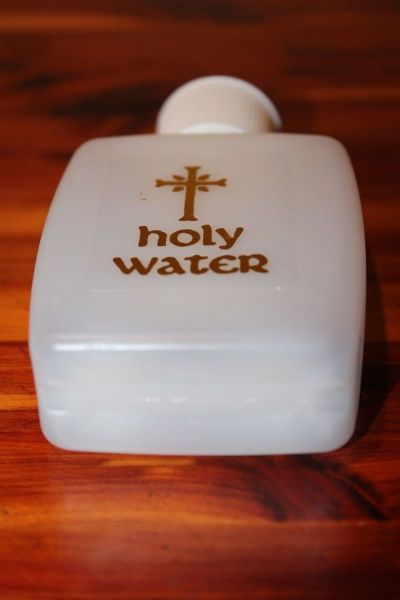 A leading exorcist in Ireland, Fr. Pat Collins, has warned that cases of demonic possession and other evil phenomena are rising in the country, urging leaders of the Catholic Church to appoint a team of exorcists, according to a report.
"It's only in recent years that the demand has risen exponentially," Collins told The Irish Catholic.
"What I'm finding out desperately, is people who in their own minds believe — rightly or wrongly — that they're afflicted by an evil spirit," he said. "I think in many cases they wrongly think it, but when they turn to the Church, the Church doesn't know what to do with them and they refer them on either to a psychologist or to somebody that they've heard of that is interested in this form of ministry, and they do fall between the cracks and often are not helped."
However, a spokesperson for the Catholic Communications Office at Maynooth was quoted as saying that the need for exorcism is "very rare" and that the office "has not been made aware of any cases of 'exorcism' in Ireland in recent years."
"In most cases it will emerge after several meetings that it may be a medical, psychiatric or psychological problem and the person would then be referred to the relevant specialists," the spokesperson added.
A majority of the population in Ireland is Catholic but it has been seeing decreased numbers over the past couple decades, according to the Irish Census. Meanwhile, there has been a significant rise in those who claim no religion, with now close to 1 in 10 not identifying with any religion.
In October 2017, the first official English-language translation of a ritual book on exorcisms was released by the U.S. Conference of Catholic Bishops, detailing practices that get rid of demons and prayers against the "powers of darkness."
Dr. Richard Gallagher, a registered psychiatrist who teaches at Columbia University and New York Medical College, said last year that he suspects that the most terrifying demonic possession victim he has encountered in modern times may have already died.
While most reports of possession turn out not to be real cases of possession, Gallagher said the 39-year-old Julia was a convincing case of demonic possession as she even referred to herself as "the high priestess of a satanic cult" and dressed in a dark flowing dress and wore black eyeshadow.
Julia's life was allegedly filled with paranormal activities, recalling that her cats even went wild in the middle of the night after seeing her for the first time. In another instance, her voice even entered a phone conversation between Gallagher and a priest even though she was thousands of miles away.
Gallagher recalled that, during an actual exorcism ritual, Julia even warned the priests to back off and exhibited horrific abilities, such as speaking in Latin and Spanish despite only knowing the English language.
William Friedkin, who made the 1973 movie "The Exorcist," made another film called "The Devil and Father Amorth," which came out in September 2017 and carried footage of an actual exorcism taking place. "It was terrifying," Friedkin said of the experience at the time. "I went from being afraid of what could happen to feeling a great deal of empathy with this woman's pain and suffering, which is obvious in the film."