Former Florida Megachurch Pastor Isaac Hunter, 36, Dead After Apparent Suicide
Son of Northland Church Pastor Joel Hunter Resigned Last Year After Admitting Affair
Isaac Hunter, 36, founder and former pastor of Summit Church in Orlando, Fla., died Tuesday of an apparent suicide, according to local news reports. Hunter is the son of Joel C. Hunter, senior pastor of the 15,000-member Northland church in Florida and former member of President Barack Obama's Advisory Council on Faith-Based and Neighborhood Partnerships.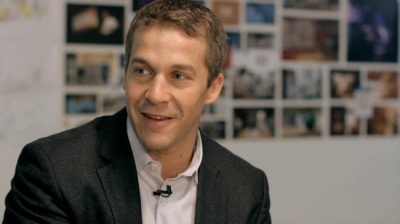 The Orlando Sentinel, in a story about Hunter's death, published an email sent to Summit Church members Tuesday afternoon.
"We found out today that Isaac took his life," states the email sent by Darling Murray, a coordinator at the church. "We are obviously deeply deeply devastated and saddened beyond words by this news. The tears keep coming and coming as we mourn. We are praying for his family and this congregation as we walk through this together."
Officials of Northland, a Church Distributed, confirmed Hunter's death in a statement posted on the Northland website, but said they were still awaiting the police report for cause of death, according to the Sentinel. WESH 2 News in Orlando reported that Hunter was found dead in his apartment Tuesday morning, according to church officials.
Hunter is survived by his wife, Rhonda, and three children.
Pastor Vernon Rainwater posted this letter on the Northland church website:
Dear Northland family,
By now you may have heard that Pastor Joel and Becky's son Isaac Hunter died today. All of us are grieving for the Hunter family, and we will deeply miss Isaac. Words cannot express the sorrow we're feeling.
We love this family and are so grateful for the impact they have had on each of our lives. I have loved Isaac since he was a child, and I know this ... Isaac loved Jesus. And we are assured of his continuing relationship with Christ now in heaven (Romans 8:38-39).
I know we all want to reach out to the Hunter family, but the way we can love them best at this time is to pray for them and respect their privacy. Right now, would you please pray for them?
We will have opportunities in the future to fully express our love and sympathies. Memorial service information will be posted on Northland's website as soon as it's available.
I love you all,
 Pastor Vernon
During Hunter's tenure at Summit Church, which began in 2002, the church became one of the fastest-growing churches in Central Florida. However, he resigned as pastor last December after admitting to an affair. Rhonda Hunter, his wife of 13 years, filed a domestic-violence petition against Hunter shortly after the admission, describing him as "unstable, erratic and suicidal," according to the Sentinel.
Charisma News reported that, according to court documents, a suicide note found on his computer before his 35th birthday on April 26, 2012 had "If I die" instructions to Summit Church.
"I would very much like to be remembered as a person who loved his children, his parents, his brothers, and his best friends-well, while I could," Hunter wrote. "I fear I will love them better in my absence. As I have become what I never wished to be, a burden on those I love the most."
READ WHAT EVANGELICAL LEADERS ARE SAYING ABOUT ISAAC HUNTER'S DEATH: CLICK HERE
Here is a video of Isaac Hunter: