Interview: Former Muslim Nabeel Qureshi on 'Is Islam a Religion of Peace?' (Part 2)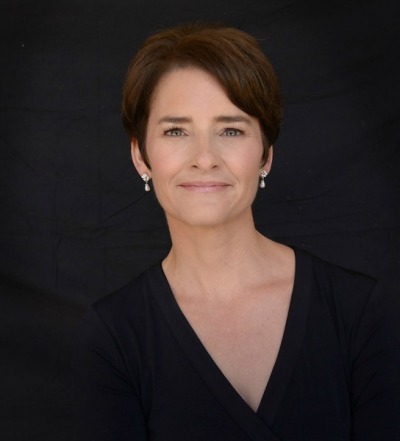 Julie Roys: I would love for you to address what is increasingly becoming a problem. That is, homegrown terrorists right here on our own soil. We know that with the internet, Muslims are becoming radicalized. Is there anything that we can do as a church to reach out to those around us who are Muslim and are maybe at risk of becoming radicalized?
Nabeel Qureshi: I think part of the problem here is that we are more than willing to sit back and do nothing. As Christians, we just like to stay in our Christian bubble . . .
(Jesus) told us to live, eat, drink with those who are seen as the outcasts, with those who are seen as the sinners. That's how He did it. Other people, religious people pointed their finger at Him and they said, "Do you know who you're eating with? Do you know what you're doing?" He says, "I know exactly what I'm doing and who I'm eating with."
If we let people stay in their enclaves, their hearts are never going to be changed, and so I think we are supposed to reach out to the Muslims. We're supposed to be a part of their circles. Yes, even go to their mosques — again, as long as they understand we're not submitting. Go to their mosques. Have them over at our churches. Converse with them. That is the only way we're going to reach these terrorists and stop them from what they're doing.
I honestly think — call it cliché, call it old school, call it naivite, whatever you want: I think the Gospel is the only answer.
Julie Roys: Amen. I think Jesus did too.
Nabeel Qureshi: Yes. Sharing love with them . . . The Holy Spirit works in people's hearts. These three girls who are in the U.K., who are talking to their family about being Muslim and they left. They went to Turkey, then they went to Syria, became ISIS brides. The message that they left their family was, "You don't understand, mom and dad. You don't understand Islam. You think you do, but you don't. This is the real Islam." That's what they said when they left to join ISIS.
What is happening, Julie . . . people are reading the sources of Islam. . . . When they read the sources, one of two things happen. They either leave Islam like I did, or they become radicalized like these girls are. There is no middle ground here . . . .
I don't know if you were watching a few days ago, but there was a Twitter hashtag called #ExMuslimBecause. Many people were tweeting #ExMuslimBecause, but most of them were atheists and agnostics. Why? Because they read these sources. They didn't have a Christian interacting with them, and so they felt like they had to leave religion all together.
That might have happened with me — I don't know — had my friend, David, not been there. But, because my friend, David, was there while I was reading these sources, he was able to show me that the gospel is not like that at all . . . .
I don't want to be a doomsday kind of guy, but I think this is the new normal. I think this is going to continue to happen. And, the only thing that we can do as Christians is love the Muslims actually, reach out to them and share the gospel with them in relationship.
Listen to the full interview with Nabeel Qureshi in Episode One of the podcast, Seeking Truth with Julie Roys.
On Saturday, January 16, Nabeel Qureshi will debate Miroslav Volf, a key proponent of the view that Muslims and Christians worship the same God. The debate will air on Up For Debate, a live program on Moody Radio featuring host Julie Roys.
Julie Roys is a speaker, freelance journalist and blogger at www.julieroys.com. She also is the host of a national radio program on the Moody Radio Network called, Up For Debate. Julie and her husband live in the Chicago suburbs and have three children