No Gay Marriage in Alabama, Chief Justice Roy Moore Says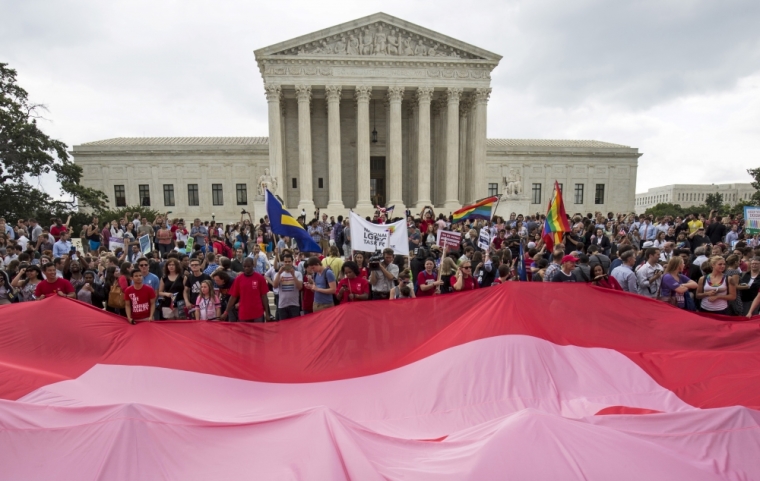 Alabama's chief justice of the state supreme court told state judges that they are required to maintain a ban on issuing same-sex marriage licenses, despite the U.S. Supreme Court ruling such bans unconstitutional last year.
Chief justice Roy S. Moore cited "confusion and uncertainty" as to what effect the Obergefell v. Hodges decision, which stroke down gay marriage bans, had on already existing orders, NPR reported on Wednesday.
"Until further decision by the Alabama Supreme Court, the existing orders ... that Alabama probate judges have a ministerial duty not to issue any marriage license contrary to the Alabama Sanctity of Marriage Amendment or the Alabama Marriage Protection Act remain in full force and effect," Moore wrote.
Alabama had issued an order back in March 2015 to probate judges directing them to cease issuing marriage licenses to same-sex couples.
Moore, who has stood in opposition to gay marriage, argued that it is not clear whether the Supreme Court's decision to strike down gay marriage bans across the country invalidates the ban in Alabama.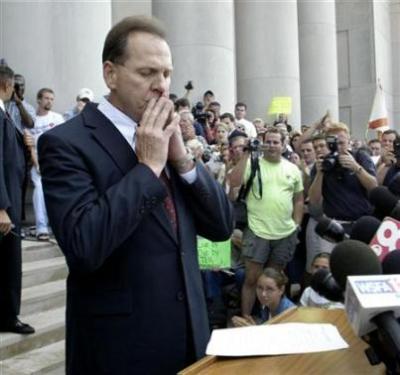 "I am not at liberty to provide any guidance to Alabama probate judges on the effect of Obergefell on the existing orders of the Alabama Supreme Court," Moore said. "That issue remains before the entire [Alabama Supreme] Court which continues to deliberate on the matter."
The chief federal prosecutors in Alabama disagreed with Moore's administrative order, and said that the state is mandated to abide by the decision of the Supreme Court.
"We have grave concerns about this order, which directs Alabama probate judges to disobey the ruling of the Supreme Court," said U.S. Attorneys Joyce White Vance of the Northern District of Alabama and Kenyen Brown of the Southern District of Alabama.
"Government officials are free to disagree with the law, but not to disobey it. This issue has been decided by the highest court in the land and Alabama must follow that law."
Fox News reported on the ongoing confusion in Alabama, noting that some officials have been issuing licenses, but others have not.
Back in March, Alabama's supreme court voted in a 7 to 1 ruling to defy an earlier federal court decision against its gay marriage ban.
"As it has done for approximately two centuries, Alabama law allows for 'marriage' between only one man and one woman," the decision read back then.
"Alabama probate judges have a ministerial duty not to issue any marriage license contrary to this law … Nothing in the United States Constitution alters or overrides this duty."
In June 2015, however, the nation's highest court ruled in a 5-4 decision that state-level bans on same-sex marriage are unconstitutional, delivering a blow to traditional marriage after years of refusing to take up the matter.
The decision was hailed by LGBT groups and allies, but heavily opposed by conservative politicians.