Georgia Mother Shocked Over School Quiz Asking 12-Y-O Daughter to Name Her Sexual Identity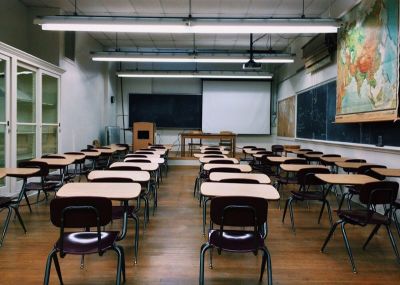 A Georgia mother expressed shock after finding out that her 12-year-old daughter was asked in a school quiz to identify her "sexual identity," which includes a transgender option.
Fox News reported on Tuesday that the quiz was handed out to sixth graders during health class at Lithonia Middle School, part of the DeKalb County School District.
"Why are they teaching that in school?" Ocatvia Parks asked, according to FOX 5 Atlanta.
"What does that have to do with life?"
The quiz apparently asked students to pick from 10 "sexual identity" options, which included gay, lesbian, and transgender. What is more, the children were asked to identify and differentiate between various sexual orientations and identities.
"We're talking about a sixth grader who still watches Nickelodeon," Parks added, noting that she will remove her daughter from the class. "I'm not ready to explain what these words are nor what they mean."
DeKalb County School District has not made it clear whether it approved of such material before it was handed out, but said in a statement that it would look into the concerns.
"DCSD has been made aware of this alleged event, and is working to verify its authenticity. We will investigate this event and take action, as appropriate, once that investigation is completed," a spokesman said.
Eva McClain, the mother of a past Lithonia Middle School student, agreed that such material is not appropriate for school.
"If a kid wants to know about the gender or know about the sex preference, it should come from the parents, not from the school," McClain said.
Transgender lessons have been hotly debated at various schools across America, including elementary schools.
Dozens of parents and children reportedly left the Rocklin Academy Gateway school system in California last month after the board decided on the continued use of books teaching students about transgenderism.
Parents were not allowed to opt out their kids from such lessons.
"When you're talking about something as sensitive and controversial as gender identity, for them to say they can't provide an opt-out for parents is just flat-out wrong," said Greg Burt of the California Family Council. He added that 40 families and 71 children have left Rocklin Academy Schools over the controversy.
The Wichita School District in Kansas, meanwhile, decided to allow individual school librarians to choose whether they want to carry transgender books.
Gail Becker, supervisor of library media for the Wichita School District, explained in September that such decisions should be made on a case by case basis.
"When I approached this book, I tried to read it from the point of view of a child and not from an adult who's seen some of these words before," Becker said, referring to George, the book in question that tells the story of a transgender girl, and includes talk about sex reassignment surgery.