Kansas Schools Resisting Pressure to Carry Transgender Book Promoting Sex Surgeries to Children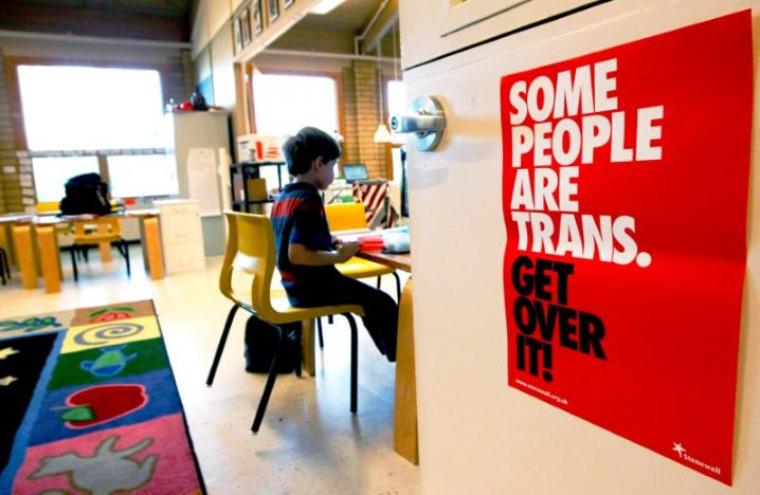 The Wichita School District in Kansas has said it will be allowing individual school librarians to choose whether they want to carry a controversial book about a fourth-grade transgender student.
Gail Becker, supervisor of library media for the Wichita School District, explained that the novel in question, George, is only being carried by four of Wichita's 57 elementary or K–8 schools, along with two middle schools and one high school.
"We haven't denied access to the book," Becker said in an article in The Wichita Eagle on Wednesday. "I just left it up to librarians who know their buildings, who know the communities they're serving ... to make that decision."
George tells the story of a transgender girl and is aimed at children aged 8 to 12. But according to Becker, a number of passages in the book are too mature for their intended audience.
One passage, for instance, talks about sex reassignment surgery, where George is asked: "So, like, do you want to' — he made a gesture with two fingers like a pair of scissors — 'go all the way?"
Becker explained: "When I approached this book, I tried to read it from the point of view of a child and not from an adult who's seen some of these words before."
Alex Gino, the book's self-described genderqueer author, accused school districts that decide not to carry his book of being afraid to show children "reality."
"They're either afraid that the book is going to turn them trans — I promise you that doesn't happen — or they're afraid of uncomfortable conversations. ... People are afraid of talking about what they don't know how to talk about," the author argued.
Officials with other Wichita-area school districts also agreed that George should not be forced into elementary school library collections, however.
"Librarians felt that the grade level and reviews of the language — not necessarily the topic  — was not best suited for our elementary libraries," said Cory Gibson, Valley Center's superintendent.
Beverley Buller, chairwoman of the selection committee for the William Allen White Awards, based at Emporia State University, said that some members are in favor of making George required to be carried, as there are children in elementary schools who are transgender.
Still, she backed parents who did not want such material forced upon their children.
"If they say, 'You know what? You're only in fourth grade, and I don't want you to read about a transgender fourth-grader,' that's between them," Buller said. "We don't want to be parents."
Transgender books have sparked much controversy in several public schools across the United States. California's Rocklin Academy Gateway's school board recently voted in favor of teaching from books that talk about transgenderism at its elementary schools, with parents not allowed to opt their children out from such lessons.
Greg Burt of the California Family Council slammed the decision, and pointed out that it has led to 40 families and 71 children leaving Rocklin Academy Schools.
"A lot of parents were holding out to see what the school board would do, hoping that they would respond positively," Burt said. "Now that they haven't ... I think you're going to have a much bigger reaction. But we'll see."