Gov. Cuomo Approves Regulation That Forces Taxpayers to Cover Over $67 Million for New Yorkers' Sex Change Operations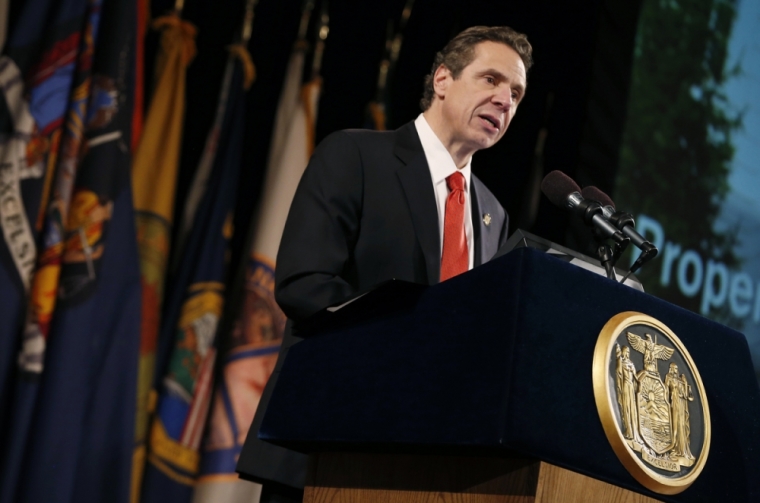 The governor of New York recently approved a new policy that will allow the state's tax dollars to fund sex change operations for indigent New Yorkers who identify as transgender and have been medically diagnosed with gender identity disorder.
The new regulation will permit the state's $55 billion Medicaid program, which is already the largest in the nation, to fund gender reassignment surgeries as well as other medical treatments, such as hormone therapy for transgenders enrolled in the program.
Officials in the state estimate that the new provision in the Medicaid policy will expand the program by nearly $6.7 million a year. According to the New York Post, there are approximately 661 transgender residents enrolled in the state's Medicaid program who've been diagnosed with gender dysphoria who would qualify for the reassignment surgery.
"New York state has always been a progressive leader and ensuring that all New Yorkers — regardless of gender identity — are treated fairly [and] will continue this legacy," New York Democratic Gov. Andrew Cuomo said in a press release. "This new regulation will guarantee transgender New Yorkers access to Medicaid-funded care, which is critical to safeguarding the principle of equal treatment. I am proud that the state is taking this step and continuing to lead the fight on transgender rights."
New York is the fourth state to offer public funds to pay for medical services specifically designed to treat transgender citizens, joining Maryland, Vermont, Massachusetts, Oregon and the District of Columbia. In May, the U.S. Department of Health and Human Services ended a 33-year ban against using Medicare funds to cover gender reassignment surgeries.
"This modernization of our Medicaid payment coverage brings New York state in alignment with Medicare policy and improves the quality of life for New Yorkers whose gender identity is not the gender with which they were born," acting New York Health Commissioner, Dr. Howard Zucker, said in a statement.
Even though New York's new Medicaid regulations are seen as a victory by many transgender rights activists, some conservatives in New York wholeheartedly disapprove of the rule, which they are saying will cost much more than the nearly $7 million a year that state officials have estimated.
With the average price of reassignment surgery costing anywhere from $15,000 to $50,000, not including the thousands of extra dollars needed to cover counseling services and therapy, Republican state Sen. Martin Golden of Brooklyn told the New York Post that funding the high cost for these procedures is an improper use of public funding.
"The state is saying it will cost $67 Million over 10 years. It will be over $100 million," Golden said. "It's an inappropriate use of taxpayer dollars."
Westchester County executive and former New York gubernatorial candidate, Rob Astorino, blamed the over enlargement of the state's Medicaid program for the reason why New Yorkers have to pay so much in property taxes each year. He added that the new regulations will just compound that problem.
"New Yorkers pay the highest property taxes in America because our Medicaid costs already are through the roof," Astorino said. "Putting taxpayers on the hook for sex change operations when they often struggle to pay for their own basic healthcare needs is ridiculous, no matter how it is spun."
New York's new Medicaid regulation is the second time this month where Cuomo and the state have attempted to make gender reassignment surgery more accessible to the New York citizens. Earlier in December, Cuomo sent a memo to health insurance companies in New York telling them that they are required to cover gender reassignment surgeries when doctors diagnose patients with gender dysphoria.
New Yorkers for Constitutional Freedoms, a group that lobbies the state government in advocating for the Christian community, released a statement on its Albany Update webpage saying that it is wrong for the state to force insurance companies to fund reassignment surgeries.
"New Yorkers who experience gender dysphoria should be treated with Christian compassion and are entitled to the same rights that extend to everyone else," the statement said. "However, no one is entitled to force anyone else to pay for costly and ill-advised "sex reassignment" procedures."