'Half-Life 3' Release Date, News and Rumors: Kraken Base Gameplay and Other Rumored Features; Game to be Released on 2018?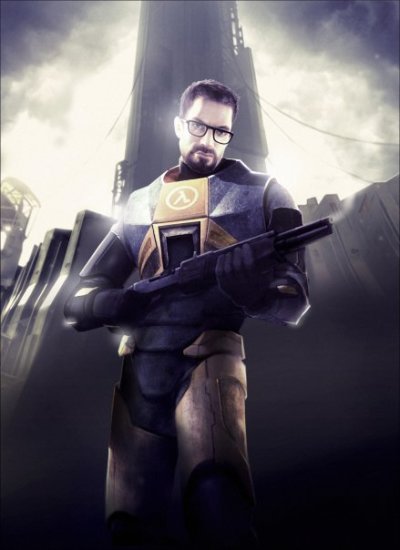 The official release of the third installment of the hit video game franchise of "Half Life" has been so long that it has essentially become a running joke in the online gaming community. With a very lengthy waiting time, the immense fan base still waits for the launch of "Half Life 3."
The Long Wait for 'Half Life 3'
Without a doubt, the "Half Life" franchise has been one of the most successful science fiction first person shooter games ever released. Sierra Studios had released the first installment of the franchise way back in 1998, with the first sequel released on November 2004. Since then, both installments have received expansion packs and additional content.
The game developer, Valve, has not released any official and public announcements yet regarding "Half Life 3." However, given that it has been almost a decade since the release of the last installment, fans are hoping that the release date will be set in the near future. Various rumors and speculations about the details of "Half Life 3" have also been spreading, giving hope to the waiting fans.
Rumored Gameplay, Features, and Details
A report has said that "Half Life 3" might be featuring a Kraken Base. This detail was originally intended to be included in the "Half Life 2," but was apparently cut from the final version at the last minute. The gameplay of "Half Life 3" would be revolving around this Kraken Base, which was also planned to be made at the beginning of the "Half Life" franchise storyline.
Other reports have stated that "Half Life 3" might be featuring new underwater terrains, as well as submarines. This is well in connection with the storyline centering on the Kraken base. Players of "Half Life 3" might enter a particular submarine to reach the base.
This base would then be the location where players would be facing Doctor Helena Mossman in "Half Life 3." This character is known to be a huge traitor for double crossing the game's protagonist. Mossman's character would then be jeopardizing the safety of the entire research team, including Gordon. The player must then take Gordon out of the destructed Kraken Base in order to save him.
2018 Release Date?
According to some reports, "Half Life 3" is targeted to launch sometime in the year 2018. The third installment might also support new technologies, like Virtual Reality and Augmented Reality. Reports have indicated that HTC and Valve have formed a partnership in creating the HTC Vive, the signature virtual reality headset of HTC.