Hawaii Set to Legalize Physician-Assisted Suicide; Critics Warn of Risks to Elderly, Disabled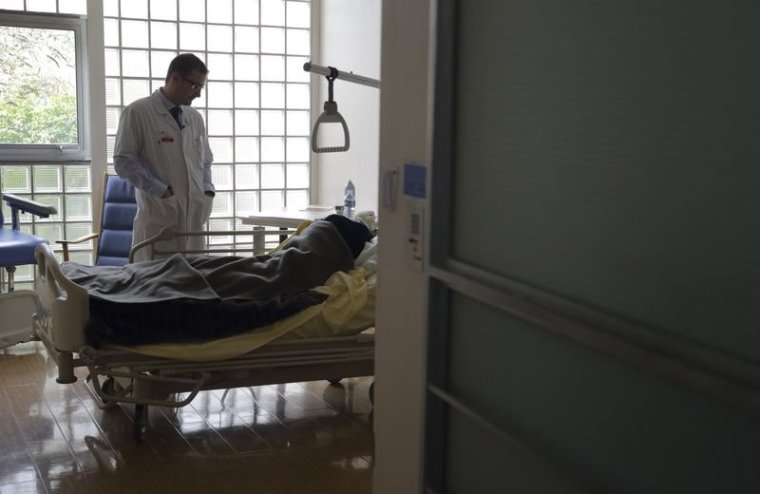 Hawaii is set to join a growing list of states that have legalized physician-assisted suicide. 
In a 23–2 vote in the state Senate Thursday, lawmakers approved a measure allowing doctors to write prescriptions for terminally ill patients that will allow them to die, ABC News reports.
If Democratic Gov. David Ige signs the bill into law, which he is expected to do, Hawaii will become the sixth state to legalize physician-assisted suicide, alongside Washington, California, Colorado, Oregon, Vermont, and Washington, D.C.
Opponents of the bill have warned that it would endanger the elderly, disabled, sick and the poor.
Sen. Breene Harimoto, a Democrat, voted against the bill, recounting his fight against pancreatic cancer. He explained that he could not vote to create "an environment of hopelessness" by allowing doctors to facilitate death.
"My faith in God, prayers and sense of hope got me through this," Harimoto said. "Because of this personal experience, I feel so strongly that we must always have hope and never give up."
Kay Coles James, president of the Washington-based conservative Heritage Foundation, called Hawaii's move a "terrible mistake" on Twitter Friday, tweeting an article explaining how physician-assisted suicide undermines human dignity, distorts the purpose of medicine, and puts the weak at risk.
Hawaii legislature made a terrible mistake voting for physician assisted suicide. As @Heritage's Ryan Anderson (@ryantand) explains, assisted suicide endangers the weak, corrupts medicine, compromises the family, and violates human dignity and equality https://t.co/NwqQ8usCHa

— Kay Coles James (@KayColesJames) March 30, 2018
Likewise, the Hawaii Family Forum said in a written testimony that the proposed bill "might create subtle pressure on the elderly to end their lives early so they are not a burden to their families," according to reports. 
Proponents of physician-assisted suicide in Hawaii have argued that there are numerous provisions intended to guard against abuse. They note that anyone who either tampers with or coerces a prescription request will face criminal penalties. Patients who obtain the life-ending drugs must make two oral requests, with 20-day waiting periods between each one. Patients are also required to sign a written request with two witnesses present, one of whom cannot be a related to them.
Assisted-suicide advocates add that the bill further requires two healthcare providers to confirm a patient's condition and ability to make such choices, and to confirm that the patient isn't being forced to make the decision.  
The Hawaii Family Foundation warned earlier this month that "despite the proposed 'safeguards to ensure patients are taking the lethal drugs on their own free will,' there are no safeguards to protect patients against abuse. Once patients receive the lethal drugs, they waive their rights for protection from abuse."
Moreover, after ingesting such drugs it often takes 20 hours to die which is "anything but peaceful, humane or dignified," HFF argued.
The Hawaii Senate passed similar legislation last year but the House voted against it.