Hillary Clinton's Pastor Compares Her Defeat by Trump to Death of Christ, Says She Now Wants to Preach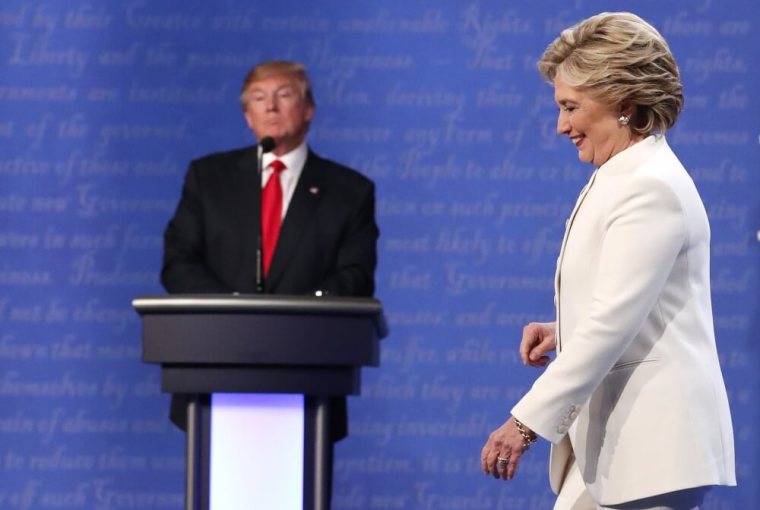 After Hillary Clinton suffered a devastating loss in the 2016 presidential race to Donald Trump, her longtime pastor — who compared her loss to the death of Christ — says she now has her eyes set on a higher calling. She wants to be a preacher and he thinks she'll be great at it.
On Aug. 15, the Rev. Dr. William S. Shillady, who currently serves as executive director of the United Methodist City Society in New York is set to release a book of the regular inspirational scriptures he sent Clinton during her failed campaign. The book is titled Strong for a Moment Like This: The Daily Devotions of Hillary Rodham Clinton.
He revealed in a recent interview with CNN how Clinton leaned on her faith to overcome her defeat by Trump and how the loss has sparked a desire in her to work for the Lord from the pulpit.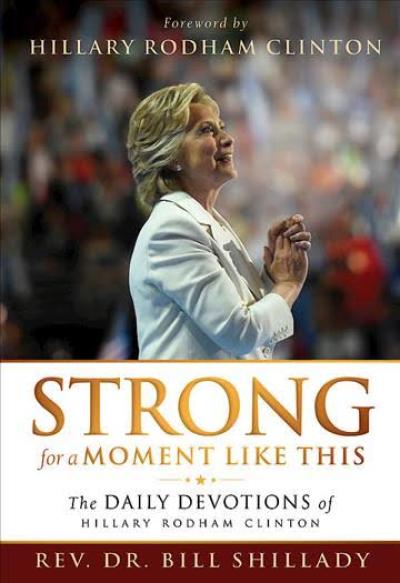 "We were having a photo shoot for the book and chatting about preaching and she said, 'Bill, I think I'd like to preach.' In United Methodism, there's a tradition of having laypeople preach from the pulpit, and I think she's going to look at occasionally doing that and sharing the good news without it being a politically charged environment," Shillady said.
And he supports her ambition.
"She is very comfortable in the pulpit. It's something that comes naturally to her, and she knows the Bible. That's why I think she'd make a great preacher," he said.
On Shillady's bio page on the United Methodist City Society's website, he touts his close relationship with Clinton, noting that he co-officiated the Chelsea Clinton-Marc Mesvinsky wedding with Rabbi James Ponet in July 2010 and that he also led the memorial service for Clinton's mother, Dorothy Rodham.
The Christian Post requested an interview with Shillady earlier this week to further discuss Clinton's ambitions for the pulpit but he was unavailable to comment for this report.
He revealed to CNN, however, that Clinton's loss last November was so devastating it may have been comparable to what the disciples experienced when Jesus died.
"I woke up that morning (on November 9) and it felt like maybe what the Apostles experienced on Good Friday. Their leader, master and savior was dead and gone and they didn't know what to do. And I thought of this phrase from the Rev. Tony Compolo: Good Friday was tough, but Sunday was coming," he said.
He noted that Clinton reads the Bible every day and knows it "remarkably well."
"That, for her, is a practice of spiritual discipline. She told me that my email was the first she opened every day and it helped keep her grounded and centered. Since the election, she's also spent time walking in the woods and having time to think and pray. Now she says she's coming out of the woods," he said.
Shillady also agreed in part that Clinton's defeat in November can be attributed to her failure to share enough about who she is as a believer on the campaign trail.
"I think it's partially true, but she did speak a lot about her faith at various townhalls and rallies and when meeting people on the street. But it was not reported, and it wasn't what her critics wanted to look at. She talked about her faith every time she was asked about it, but within the Methodist culture, we aren't people who wear our religion on our sleeves," he said.
In the meantime though, Shillady said Clinton is moving on. Continuing with the crucifixion metaphors, he said: "'Sunday' is now for her. She's the most relaxed I've ever seen her, having fun with her grandchildren. I think she'll continue to speak out on issues that are important to her on women and gender and children's health. 'Sunday' is not another election for her. She's moving on with her life."