Hillsong Church Launches 24-Hour Ministry Network 'Hillsong Channel' This Summer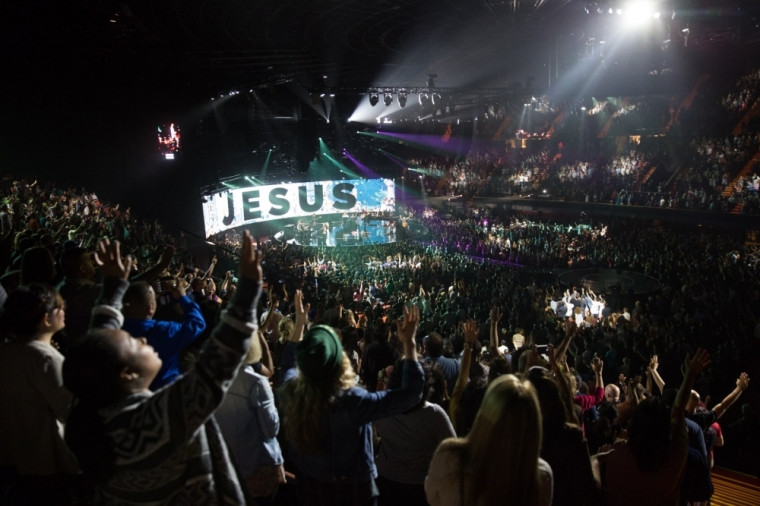 Hillsong Church, a world leader in Christian worship music, is teaming-up with the world's largest Christian television network to launch its own television channel this summer.
In a partnership with the Trinity Broadcasting Network, Hillsong Church will launch the Hillsong Channel, a 24-hour network that will offer viewers worship and ministry from internationally recognized pastors and teachers, according to a statement from TBN.
In a message to his Hills Campus congregation in Sydney, Australia — Hillsong Church's original campus and hub — Senior Pastor Brian Houston expressed his exhilaration with the forthcoming network.
"It's very scary, but very exciting," he told congregants in late February. "God miraculously is providing for it." Houston explained that Hillsong will take over the existing Church Channel, but that it will be rebranded as the Hillsong Channel to "look very much like us."
The channel currently reaches 60 million homes in the U.S. and Hillsong will have a full-time studio based in Orange County, Californa, a "significant space," from which to operate the network, he explained. The church will also have access to studios in cities around the world, including New York, Los Angeles, London and Madrid.
"We're going to be well ready for June when we start a literally full-time, supernatural, miraculous — stand in awe and be amazed — type opportunity."
The forthcoming network promises to bring viewers dynamic worship groups, singers, and songwriters, including Hillsong United, Young and Free, Reuben Morgan, and Joel Houston, to name a few. It will also feature international conferences and life-changing teaching.
Headquartered in Sydney, Hillsong Church has an ever-expanding footprint of churches that circle the globe, with three U.S. sites — in and around New York City, Los Angeles and most recently in Phoenix, Arizona.
The new Phoenix site, Hillsong Church Phoenix, is the former City of Grace Church co-pastored by Terry and Judith Crist, and is comprised of three campuses located in Scottsdale, Mesa and Phoenix. The Crists assumed the roles of Hillsong Phoenix's lead pastors.
Hillsong Church's reach extends across 14 countries and five continents, and it boasts an average weekly attendance worldwide near 100,000, according to it's website.
The Christian Post has reported that Hillsong Church is known to be frequented by many celebrities, including the likes of Justin Bieber, actress Vanessa Hudgens and model Hailey Baldwin, daughter of actor Stephen Baldwin. The church's laid-back atmosphere and high-energy worship services are likely draws for younger crowds.
Hillsong Church was founded in 1983 in Sydney, Australia by Senior Pastor Brian Houston and his wife, Senior Pastor Bobbie.