Vanessa Hudgens Praises Hillsong: 'They Focus on You Having Your Own Personal Relationship With Jesus'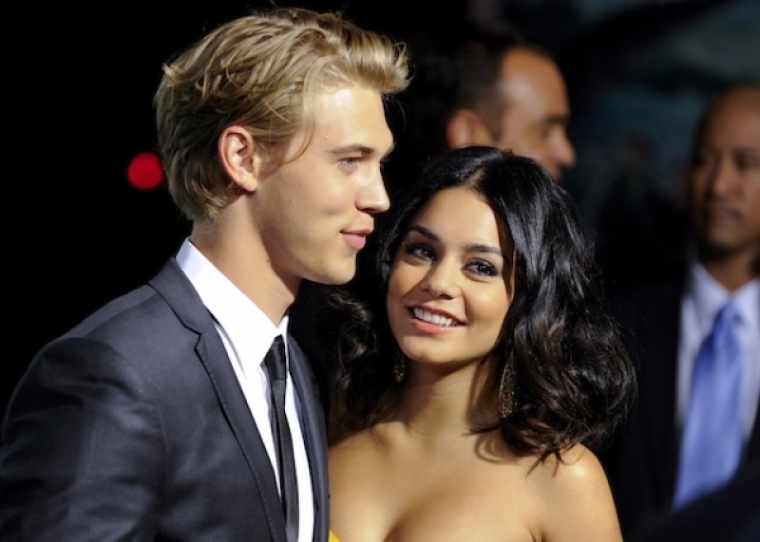 Vanessa Hudgens recently praised Australian Megachurch Hillsong, which she said strongly encourages congregants to have their "own personal relationship with Jesus."
The former Disney star, who was born a Catholic, spoke openly about her faith in a recent interview with The New York Times. Regarding Catholicism, the 26-year-old actress revealed that she "never felt very connected to it" and she credited her actor boyfriend, Austin Butler, 23, for helping revive her Christian faith.
"It feels like Arcade Fire — it's epic like that," Hudgens told the Times regarding the church's acclaimed worship band Hillsong United. "They really focus on you having your own personal relationship with Jesus, which is wonderful."
Hillsong is renowned for its lively, concert-like worship services, and an estimated 50 million people sing their songs every Sunday. The church, which is headquartered in Sydney, Australia, has churches around the world with more than 100,000 weekly attendees, including thriving congregations in New York and Los Angeles.
Hudgens is among a growing number of millennials who are drawn to the church's trendy and relaxed atmosphere. Other famous congregants include the likes of pop star Justin Bieber and model Hailey Baldwin.
Last week, Hillsong United dropped its new single "Touch The Sky," which is the lead single off of their forthcoming Empires album slated for release on May 26.
Also last week, the church released a new trailer for "Hillsong—Let Hope Rise," which is its first ever film about the worship band.
The film chronicles the journey of the Australian worship band, which began in 1998 as a pastime for youth at church and has since grown into a global sensation.
"The only thing that matters about our story is that everything that we do represents the heart of God," said Joel Houston, who leads the Dove Award-winning band. "I believe that God created music for the soul purpose to connect the human heart, our soul with Heaven."
In 2013, Hillsong United's third studio album Zion peaked at No. 1 on Christian album charts in Australia, the U.S. and the U.K. Last year, the band scored its first-ever American Music Awards nod in the Contemporary Inspirational Artist category.