Hindu Radicals Douse Christian Pastor, Wife With Gasoline to Scare Them Into Converting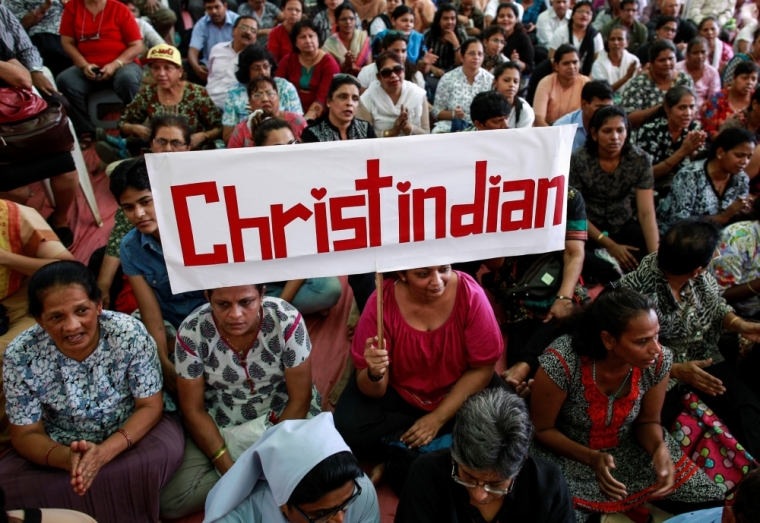 Hindu radicals in India doused a Christian pastor and his wife in gasoline in an attempt to force them to convert, a leading Christian human rights group has reported.
According to Christian Solidarity Worldwide, the attack occurred on April 17, when two men posed as Christians and went to Berseba Church in Chhattisgarh state's Karanji Village in search of prayer.
The church's pastor, Deenbandhu Sameli, let the two men into the church and was then attacked and forced to chant "jai sri ram," which means "hail Lord Rama" (one of the incarnations of the Hindu god Vishnu).
A statement from the organization reveals the men then poured gasoline all over the pastor and his wife, Meena, in an attempt to scare them into converting to Hinduism.
Additionally, the radicals caused "considerable" damage to the church and desecrated and destroyed many items, including Bibles, the pulpit, public address system, furniture and various items donated to the church.
Both the pastor and his wife were able to escape before the radicals were able to set them on fire.
"CSW condemns this and all other incidences of targeted violence against religious minorities, which have outraged civil society in India," CSW's Chief Executive Mervyn Thomas said in a statement.
A police report was filed against the unknown assailants and authorities are investigating the incident.
"As per the written complaint of Pastor Deenbandhu Sameli, an FIR has been lodged in this connection. Continuous patrolling is being done in the region to nab the attackers," a local police official said in a statement. "We are pretty sure that the culprits will be arrested soon."
Hindu radicals in India have displayed a trend of attacking Christians because of their objection to Christian evangelism. According to CSW, Christians in the Chhattisgarh state often face social discrimination and threats of physical violence.
Indian Prime Minister Narendra Modi had previously issued a call to protect Christians and religious minorities from persecution. Yet, Christian leaders argue that not enough has been done to protect religious minorities from radical extremism.
"CSW joins with the people of India in calling for justice and for the fulfilment of the Prime Minister's promise to put a stop to the harassment of religious minorities in India," Thomas added in his statement. "We are deeply concerned at the trend of increasing attacks on religious minorities in the country, and especially in Chhattisgarh state, which betray India's pluralistic heritage. The Indian government must follow through on its promises with concrete actions to stem these attacks."
In March, a group of 25 Hindu radicals in the Chhattisgarh state attacked and beat a group of 60 Christian worshipers at a Pentecostal church. The radicals even forced the women to strip naked and destroyed Bibles and church property.
In February, a Christian man was publicly shamed by Hindu extremists who accused the man of fooling Hindus into converting to Christianity. The extremists shaved the man's head and paraded him around town on a donkey.
Last June, Hindus threatened to burn alive a Christian pastor in the town of Attingal in the Kerala state if he continued to hold worship services at his church.