Hindu Radicals Threaten to 'Burn' Indian Pastor Alive, Wipe Congregation From Town Following Church Attack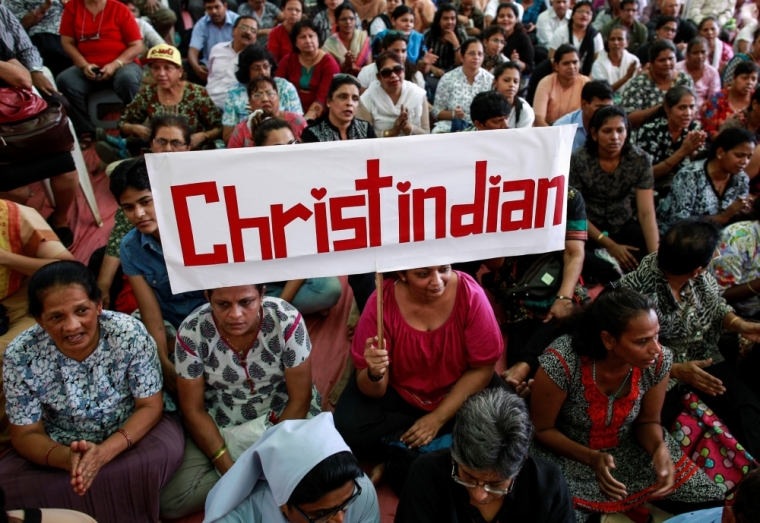 Following a mid-June attack on a Christian church in the Indian town of Attingal in Kerala state, Hindu radicals have threatened to wipe out a Christian congregation and burn the church's pastor if they continue to worship and pray in there.
According to International Christian Concern, a U.S.-based Christian persecution monitoring organization, a mob of 200 angry Hindus surrounded the Reaching the World with Love Ministries Church in Attingal on June 14, while about 400 congregants were in the middle of their Sunday worship service.
As the large mob shouted loud Hindu chants, including "Bharat Mathaki" [Hail Mother India], the congregation's pastor, known by the name Shiju, told ICC that 30 Hindus broke into the worship hall, charged at him while he was preaching and began beating him down and caused him internal injuries.
"I was literally terrified. I did not know what was going on, as a mob of 30 people advanced toward me while I was preaching the message," Shiju explained. "They hit me in the face and then kicked me all over the body. They first targeted me and then the congregation. I had to flee and ran away from the church, as I could make out that I was their prime target."
The attacks and threats on churches and Christians, like the altercation in Attingal, have become increasingly common throughout India since the election of Prime Minister Narendra Modi in May of 2014, ICC's Regional Manager for South Asia, William Stark, told The Christian Post.
"Prime Minister Narendra Modi's first year in power has marked a very difficult year for Christians in India," Stark wrote in an email. "The anti-Christian and anti-minority activities of radical Hindu nationalist groups across India has seen a dramatic escalation."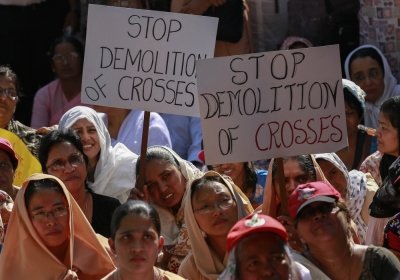 Stark added that although it is uncertain whether the election of Modi and his Bharatiya Janata Party-led National Democratic Alliance has encouraged the increase in Hindu persecution of Christians, radical Hindus have benefited from little to no government punishment for their actions.
"The culture of impunity these radicals enjoy under the current government has only encouraged more intolerance and violence," Stark asserted. "To put things in perspective, it took nine months and two public admonishments from President Obama to get Prime Minister Modi to even speak out on the issue of growing religious intolerance in his country."
An ICC report states that after turning their attention away from pastor Shiju, the Hindus then attacked members of the congregation.
One 40-year-old woman named Girija suffered a broken finger, as one Hindu tried to bash her head in with his motorcycle helmet. Fortunately, she was able to escape without suffering any other major injuries.
Although the congregants attempted to flee from the violence, there was still a large crowd of Hindu radicals waiting for them outside the church. One of the church members was able to escape and went to the nearby police station to report the attack. However, it took over 30 minutes for the police department to respond.
After the congregants fled from the building, radicals desecrated the church by destroying the pulpit, technical equipment and a table displaying communion elements for worship.
In the wake of the attack, the Christians in the town organized a protest to condemn the attack, which was attended by over 500 the area's Christians and some local legislatures in a show of solidarity for the suffering ministry.
Amid the the Christians' protest, a group called the Hindu United Front staged a counterprotest where they threatenethe church with "dire consequences" if they dared meet again for worship, according to an eyewitness.
"The Hindu radicals are gathering almost every day since the attack in Attingal took place. The slogans on the placards that read 'wiping Christians away from the town' was a huge threat to the Christians of the area," the witness explained. "The Hindu radicals vowed to burn pastor Shiju if he continued the church in Attingal."
With Kerala state having a 40 percent Christian population, the fact that Hindu-incited persecution is rising in places with such large religious minority populations is alarming, Stark contended.
"Under previous governments, most anti-Christian violence happened in India's rural areas. Now, we are seeing more incidents spread to India's major cities, even the capital New Delhi," Stark told CP.
"Over the past year, we have noticed most attacks on Christians have taken place in Uttar Pradesh, Andhra Pradesh, Chhattisgarh, Madhya Pradesh, and Telangana. That is not to say that persecution is limited to these states, as this most recent attack on a church in Kerala shows. Unfortunately, it looks like Christian persecution in India is spreading. Even to places where Christians represent a significant portion of the population, such as Kerala."
In recent months, suspected Hindu activists have raped two Catholic nuns — one being 71 years old. The most recent occurred on June 21 in the town of Raipur, in what Christian community leaders have labeled an on-going "anti-Christian hate campaign."