Pastor, Worshipers Beaten After 200 Hindu Radicals Storm and Devastate Protestant Church in India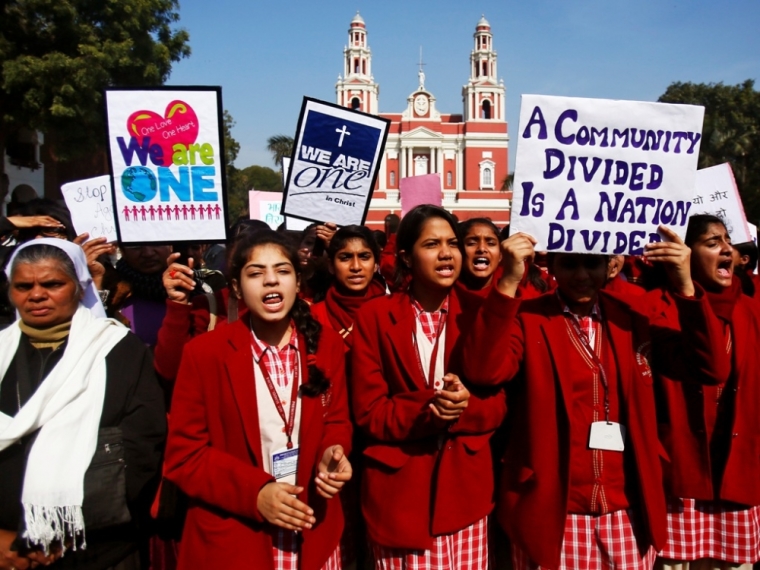 The Evangelical Fellowship of India has reported a violent attack against Christians in the country that was committed earlier this month when over 200 Hindu radicals stormed a Protestant church in the town of Attingal, Kerela, beating up the pastor and some of the worshipers, and breaking the altar.
EFI shared the news with Fides News Agency, reporting that the attack took place on June 14. The radicals apparently shouted slogans like "Bharat Mathaki Jai" ("Hail Mother India") during the attack, which was broken up after police arrived.
Christians in Attingal have since staged a protest march in the city, calling for harmony and religious freedom, while counter-demonstrators reportedly chanted anti-Christian slogans and threats.
Although Christians are only a distinct minority throughout India, their numbers have been rising, and followers of Christ make up as much as 40 percent of the population in Kerala.
The rise of Christianity in numbers has been met with attacks and hostility from Hindu radicals, who have often accused Christians of trying to convert Hindus to their faith. Several church services have been attacked throughout the country, and there have been at least two gang rapes of Christian nuns reported this year.
Voice of America reported last week that a nun in the Indian city of Raipur has been gang raped, in what Christian community leaders called an ongoing "anti-Christian hate campaign."
"We are 100 percent sure that the nun was raped yesterday. There cannot be any dispute over this fact. And it appears to be part of the ongoing anti-Christian hate campaign across the state," said Arun Pannalal, president of Chhattisgarh Christian Forum.
Some Hindu radicals have also suggested that Christians and Muslims in India be forcefully sterilized, and said that Hindu gods and goddesses should be placed in churches and mosques.
"The population of Muslims and Christians is growing day by day. To rein in this, Centre will have to impose emergency, and Muslims and Christians will have to be forced to undergo sterilization so that they cannot increase their number," Sadhvi Deva Thakur, vice president of All India Hindu Mahasabha, said back in April.
India finds itself ranked No. 21 on Open Doors' World Watch List of countries where Christians face the most severe persecution for their faith, with violent attacks carried out by Hindu extremists cited as the main cause.