Second Nun Gang-Raped in India in 'Anti-Christian Hate Campaign'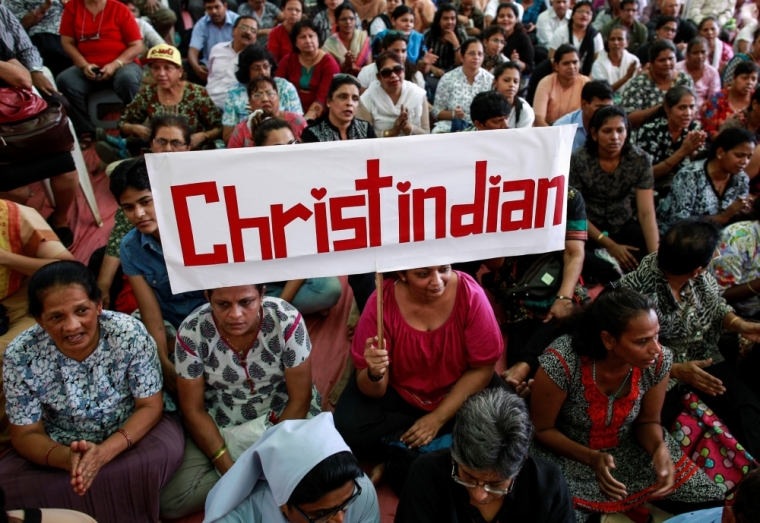 A nun in the Indian city of Raipur has allegedly been gang-raped in what Christian community leaders are calling an ongoing "anti-Christian hate campaign."
While police in Raipur's Chhattisgarh state are calling the case "attempted rape" and have arrested some of the unidentified men who are believed to have carried out the assault, Arun Pannalal, president of Chhattisgarh Christian Forum, told Voice of America that the woman had indeed been raped.
"We are 100 percent sure that the nun was raped yesterday. There cannot be any dispute over this fact. And it appears to be part of the ongoing anti-Christian hate campaign across the state," Pannalal said.
The 47-year-old victim, who wasn't identified, was working as a nurse at a medical center run by Christian missionaries.
It is the second such attack on a nun in the space of a few months, with a 71-year-old nun gang raped by robbers back in March inside a Catholic missionary school in eastern India.
Pannalal said that such assaults are aimed at desecrating the spirit of the Christian community.
"By targeting Christian nuns in rape they are seeking to inflict maximum amount of humiliation and pain on the community," he said. "We are not sure who committed this heinous attack on the nun. But we suspect that Hindutva activists might have had a role in this attack."
Christians are a distinct minority in India, and their rising population has been targeted by Hindu extremists in a series of attacks throughout the country.
In April, Sadhvi Deva Thakur, vice president of All India Hindu Mahasabha, suggested that Christians and Muslims in India be forcefully sterilized, and said that Hindu gods and goddesses should be placed in churches and mosques.
"The population of Muslims and Christians is growing day by day. To rein in this, Centre will have to impose emergency, and Muslims and Christians will have to be forced to undergo sterilization so that they cannot increase their number," Thankur said.
Christians have called on India's Prime Minister Narendra Modi to make good on his word and protect religious freedom in the South Asian country.
"These attacks on minorities are anti-constitutional. We ask the Prime Minister of India, Narendra Modi, to intervene and ensure the safety of all citizens and all the communities that make up the Indian society," said GCIC President Sajan George.