How to Explore the Bible's Linguistic Patterns
"A.D. the Bible Continues," the NBC epic series, drew another huge audience last Sunday evening, April 19, for its third episode. While some of the media falsely claimed the day after that the epic series "collapsed," its NBC audience in its time slot was second only to the Academy of Country Music Awards on CBS. Not bad, considering the deep loyalty of many country music fans – and a wide-spread interest in the annual ACMA event. According to the trusted Nielsen ratings, a huge audience of 6,280,000 people were watching A.D.'s third episode, nevertheless. Wonderful! Good choice.
Why the popularity of A.D.? It is true that the Co-producers Mark Burnett and Roma Downey are a matchless team. Each of them is intensely well-skilled, gifted, and very highly trusted. They both have long resumes of media successes.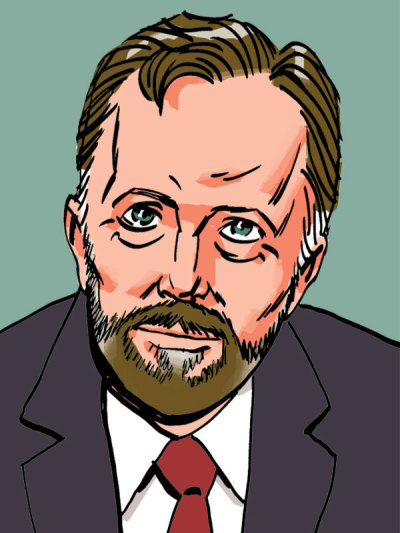 However their successes in this case are due especially to Burnett and Downey's great wisdom in starting with the best material in the first place! You cannot do better than the awesome stories of the Bible. These are the stories you want to read and hear over and over again – and to tell over and over, too. The Bible texts exemplify all seven aspects of excellent language arts.
Oddly enough, there is a giant industry in producing Sunday school workbooks, vacation Bible school manuals and other church education products that guide people to spend only up to 7-10 minutes actually in the Bible during a one hour class. Several excellent daily devotionals also feature perhaps 1-minute daily readings in the Scriptures followed by perhaps 2-minutes of wise reflection on the brief Bible text. These models of "dumbed down" Bible engagement have contributed to a "spiritual numbing" of many believers, perhaps robbing them of a vibrant sense of the power of Scripture. Such quick encounters with the Bible do some good in their own way, although this method misses the far more transformative 15 minutes a day, totally in the Bible, at least four days a week, as we noted in an earlier op-ed essay.
Changed lives and liberating culture testify to the Bible's power. No made-up theories of questionable undocumented ancient textual origins can diminish this fact of the Bible's spiritual power. When we attentively read its text our lives are transformed. When we seek him, the Holy Spirit speaks through the Scriptures and guides us to learn and utilize the Bible's Divine wisdom in our personal and community lives now. This established reputation of the Bible's power is supported by personal experience and honest testimony, as well as extensive sociological research.
While the wonderful surface linguistic details of the Biblical stories and teachings help carry their power, post-modern Biblical hermeneutical study helps uncover deeper linguistic reserves of linguistic power that the Holy Spirit then magnifies. One of these reserves involves the amazing and subtle linguistic patterns utilized by the skilled, Spirit-led, Biblical authors. Looking for and uncovering some of these deep patterns helps attentive readers (1) to appreciate further the profound Biblical messages, (2) to gain enriched perspective on our lives in God's world, and then (3) to become more skilled readers and communicators. Besides, it is fun to look for and to discover subtle patterns in a Biblical text! The "Pattern Wonder" is just one of the seven aspects of language arts utilized and explored in the 7WordWonders Bible engagement curriculum.
As an additional benefit, thinking in terms of patterns is "second-level" thinking, also called "critical thinking." Looking for linguistic patterns helps the serious reader – including children, youth, and adults – both to understand more about God's ways and also to exercise precious "critical thinking" skills at the same time. As a result, good Bible engagement is cutting edge educational empowerment! This is a great gift when so many of our public schools are weak.
Consider just three examples of powerful subtle linguistic patterns in Bible texts:
1. Matthew 27:50 to 28:9 is a masterfully written report of Jesus' death and resurrection. It is utterly action-packed, with 12 major events reported in just 26 verses! You feel the extraordinary energy especially when you read the text aloud, dramatically. The skilled dramatization of these events in the first episode of the A.D. epic series was high-energy, too, but the Gospel according to Matthew had it first.
2. The vivid differences between official "religion" and vital faith in Jesus are so striking that Acts 4:1-21 includes 12 powerful points of contrast between them – including divergent leadership styles, power bases, uses of the name "Jesus," knowledge, boldness, levels of training, and the "point of view" that mattered. In addition, the leaders of religion "had nothing to say" in the end, but Peter and John told them, "We have to speak about the things we have seen and heard." Definitive contrasts!
3. The Biblical texts interweave what modern writing often tragically segregates and distorts – the natural, the human, and the supernatural. In modern thinking, frequently the human is merely part of nature, and the supernatural is irrelevant. Biblical perspective highly respects and integrates all three. This gifted pattern is especially demonstrated in the introduction of Stephen in Acts 6:5-15. Within 11 verses we read of Stephen's fullness of the Holy Spirit, his doing miraculous signs, his wise speaking by the Spirit, and his angelically glowing face – along with merely human details. Bill O'Reilly says that he could not include Jesus' resurrection from death in his book and movie "Killing Jesus" – even though he believes the resurrection happened — because it is not what a modern "historian" would write. That tragic bias does not limit the record of the Acts of the Apostles or other parts of Scripture. Thankfully, the A.D. series producers follow the Biblical pattern.
It is brilliant fun exploring these and other Biblical patterns. And the fruit is pleasant: (a) a richer appreciation of the truths of the Bible, (b) a wiser approach to seeing God's hand and following his guidance in our own lives and surroundings, and (c) a growing mastery of second-level thinking and multifaceted communication skills. What is not to like?
Bring this holy fun into your life, and nurture this awesome fruit. How? (a) Engage the Bible at least 15 minutes a day. (b) Utilize the 7WordWonder] Bible engagement curriculum for yourself or with others. (c) Watch the "A.D. The Bible Continues" epic series. (d) Grow in God and in his holy Word.
Dr. Paul de Vries is the president of New York Divinity School, and a pastor, speaker and author. Since 2004, he has served on the Board of the National Association of Evangelicals, representing 40 million evangelical Americans.