Jon Bloom: How to Follow God's Plan for Your Life When You Don't Know Where You're Going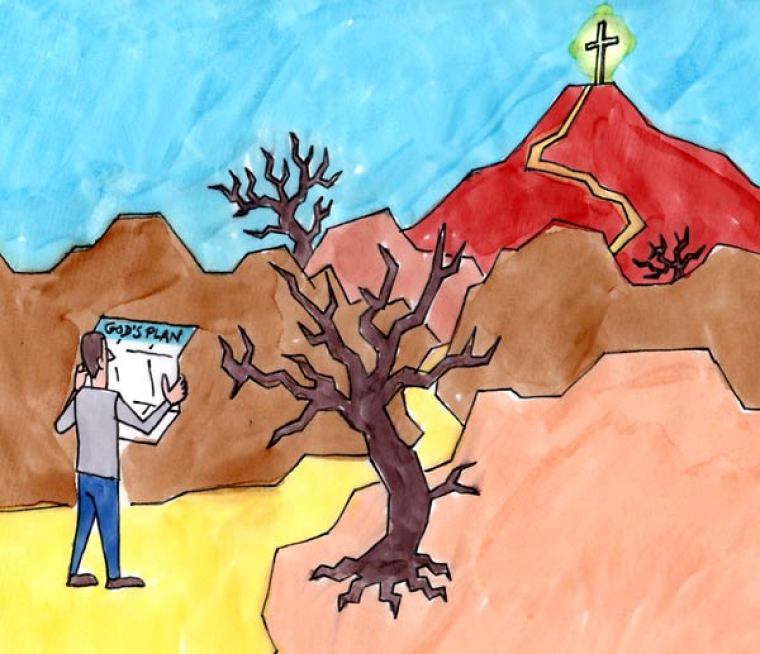 Maintaining confidence in God's Word means you don't always have to be sure of His way, author Jon Bloom says.
Bloom, who serves as the board chair and co-founder of DesiringGod.org, wrote in an article on Monday titled, You Don't Have to Know God's Will, that the concept can garner objections from Christians in the midst of life's toughest moments when it can be difficult to stay focused on trusting God's promise when the path seems uncertain.
"Living in the will of God is more about knowing and trusting His specific promises than receiving specific direction," Bloom writes. "It's more about resting in his sovereignty than wrestling with my ambiguity."
"I've learned and continue to learn that embracing God's will for me largely consists in transferring my confidence from my own miniscule capacity to understand what's going on and why to God's omniscient and completely wise understanding," the DesiringGod.org co-founder adds, pointing to Proverbs 3:5-6 which calls on Christians to "trust in the Lord with all your heart and lean not on your own understanding."
Although Christians think complete knowledge of all their struggles and issues will provide them with peace, the only thing that will provide them with true peace is fully trusting in God's plan, even when we don't have all the answers we seek.
"Our infinite Sovereign knows that our fundamental need is to learn to trust Him over our very finite selves. He knows that trust will provide us what explanations won't: the peace that surpasses understanding," Bloom writes.
This is why it is so important for Christians to learn to trust God over their own, limited understanding.
Christians can find this peace and trust in God through His Word, Bloom continues.
"When God's direction and purposes for us are unclear, His promises are always crystal clear. God frequently calls us to stand on the rock of his promises and faithfulness in the murky, swirling fog of perplexing circumstances," he writes.
Joyce Meyer, founder of Joyce Meyer Ministries, wrote in an op-ed published by The Christian Post that when everything feels unsettled and uncertain, it is also the most important time to trust God's plan for you.
"I can tell you from personal experience that when everything in your life is shaking, the only real answer is to trust God and keep on trusting Him. I know it's difficult to do this when you don't understand what's going on and the situation is not fair. It's hard when you feel like you're doing what you should be doing and you're not getting a right result. And it's especially hard when you see someone who is not doing the right thing, yet they are seemingly getting a better result than you are," Meyer writes.
"But I want to say it again: When you get into trouble that you don't understand, that's when you have to choose to keep trusting God — no matter what you think or feel, and no matter what your circumstances look like," the evangelical leader adds.