Human Rights Campaign Ranks 500 US Cities on 'LGBT' Inclusivity: 68 Score Perfect, 11 Get Zeroes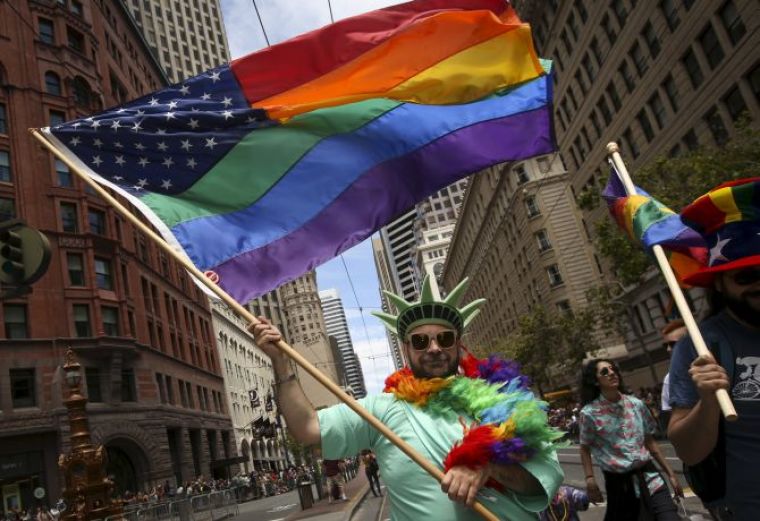 Pro-gay activist organization Human Rights Campaign has ranked over 500 U.S. cities, including all 50 state capitols, in a "best" to "worst" list on how they score on LGBT inclusivity issues.
HRC has in the past been criticized by some conservative groups for looking to demonize Christian beliefs, however.
HRC released its sixth annual Municipal Equality Index last week in partnership with the Equality Federation Institute, which found that as many as 68 cities, higher than ever before, received perfect "100" scores when it comes to policies and practices that it said were inclusive to LGBT people.
"This year's MEI paints a vivid picture: cities big and small, in red and blue states alike, are continuing our progress toward full equality, regardless of the political drama unfolding in Washington, D.C., and in state legislatures across the country," said HRC President Chad Griffin in a press release.
"Today, the MEI serves as a vital tool for business leaders and municipal officials alike when it comes to economic development. CEOs know that in order to attract and retain the best employees, they must grow their companies in places that protect LGBTQ citizens from discrimination and actively open their doors to all communities," Griffin added.
"The MEI is the best tool to help these businesses make crucial evaluations about the welcoming — or unwelcoming — nature of towns and cities across the nation."
As the 38-page report explains, the rankings are based on non-discrimination laws, employment protections to LGBT people, fair law enforcement, leadership and other factors concerning LGBTQ equality.
Some of the major cities that received perfect "100" scores include Las Vegas, Cincinnati, Austin, Seattle, Providence, Philadelphia, New York, Stamford, Denver, San Francisco and Los Angeles, amongst others.
Sita and Wasilla in Alaska; Moore and Stillwater in Oklahoma; Sheridan in Wyoming; Monroe in Louisiana; Southaven in Mississippi; Jefferson City in Missouri; Clemson in South Carolina; Mitchell and Pierre in South Dakota were the 11 cities that received a "0," or the lowest score possible.
HRC said that, overall, cities have been improving when it comes to strengthening laws against LGBT discrimination, and said that the national city score average has increased from 55 to 57 points.
Conservative groups, such as the Family Research Council, have strongly spoken out against some of HRC's efforts on a number of occasions, however.
FRC President Tony Perkins wrote back in March that HRC has been campaigning hard to remove pro-traditional marriage groups from having a seat at the table at the United Nations.
"An even deeper problem is that these activists use the term 'human rights' but have no clue what it means. The fact that the Left claims that 'sexual orientation' and other terms are 'human rights' isn't rooted in anything higher than their own assertion. What gives them the right to define what it means? And why should their policy preference take preference? It doesn't. Just because they cloak it as a 'human right' won't make it so," Perkins wrote at the time.
HRC has in turn taken aim at President Donald Trump's administration and the Department of Education for inviting FRC and Focus on the Family to speak at a day day-long conference about the importance of fathers in children's lives in June.
HRC said that it was "outrageous" to provide a taxpayer-funded platform for such groups.
Over 100 conservative leaders meanwhile signed a letter to Trump earlier this year urging him to protect the religious freedom rights of businesses and individuals, who are facing a number of legal cases due to LGBT anti-discrimination laws.