LGBT Groups: Conservative Christians 'Have No Place in Government'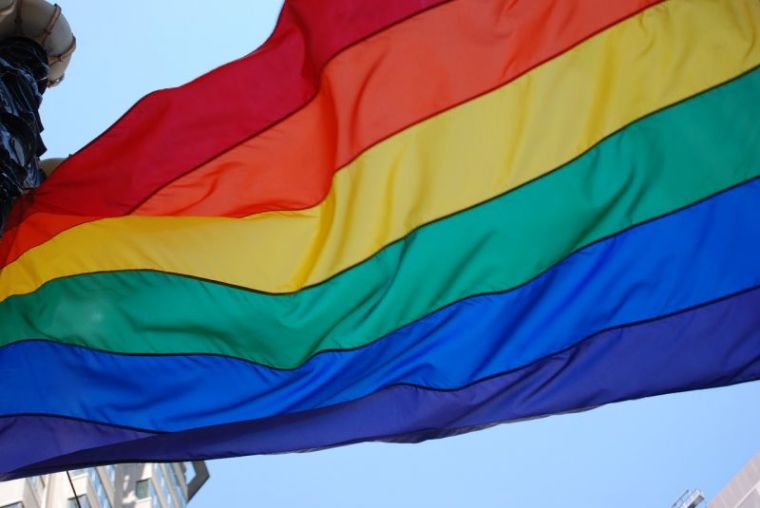 LGBT activist groups are outraged that the Trump administration's Department of Education invited speakers from two prominent conservative Christian family organizations to participate in a panel discussion on fatherhood held in advance of Father's Day last week.
Politico reports that experts from the Family Research Council and Focus on the Family were invited to speak at a day-long conference hosted by the Education Department that addressed how fathers can be engaged in their children's lives.
Both FRC, headed by Tony Perkins, and Focus on the Family, led by Jim Daly and founded by James Dobson, are known for advocating in accordance with biblical beliefs on sexuality and the belief that marriage is only a union between one man and one woman.
However, the pro-LGBT advocacy group Human Rights Campaign believes that the organization's' beliefs in traditional marriage and opposition to same-sex marriage should make their employees disqualified from being given a government-funded platform to voice their views on marriage and family.
"To provide a taxpayer-funded platform for these organizations is outrageous," Human Rights Campaign said in a statement provided to Politico. "Families in this country are increasingly diverse, and include those with same-sex parents, and those led by single parents."
GLAAD, another LGBT advocacy group, asserted in a statement shared with Politico that FRC and Focus on the Family's inclusion in last week's Education Department conference shows where Education Secretary Betsy DeVos really lies on LGBT issues.
"Secretary DeVos's actions speak louder than her words," the statement said.
Before her confirmation hearing in January, Mother Jones produced an article explaining that Education Sec. Betsy DeVos' family, through its nonprofit organizations, had donated millions to social conservative Christian organizations.
The article stated that the Edgar and Elsa Prince Foundation, her parents' organization which she served as vice president of, donated a total of $6.1 million to FRC and Focus on the Family.
In a confirmation hearing, DeVos was explicitly questioned on her ties to the organizations by Sen. Al Franken, D-Minn, who stated that DeVos' family has "a long history of supporting anti-LGBT causes including donating millions of dollars to groups that push conversion therapy."
DeVos tried to distance herself from those organizations by stating in response to Franken's questioning that "your characterization of our contributions I don't think accurately reflects those of my family."
In a press release, GLAAD labeled FRC and Focus on the Family "anti-LGBTQ hate groups" and criticized DeVos for inviting them to government events.
"Anti-LGBTQ organizations have no place in government business and school-based discrimination against LGBTQ students must never be ignored or silenced," GLAAD President Sarah Kate Ellis said in a statement. "Our children deserve to learn in a place that's inclusive and open to their needs, and that's at risk should an unqualified person run the Department of Education. Today, Betsy DeVos showed Americans who she really is – an anti-LGBTQ activist."
The group also criticized DeVos over a guidance letter issued by her and Attorney Gen. Jeff Sessions that rolled back an Obama-era guidance instructing schools to allow transgender students to use bathrooms and locker rooms consistent with their gender identity.
Although DeVos signed the guidance in February that effectively rolled back the Obama policy on transgender bathroom and locker room use, it was reported that she initially butted heads with Sessions over the memo and was pressured by Trump to sign it.
However, White House Press Secretary Sean Spicer shot down those claims by saying that there was "no daylight between anybody — between the president, between any of the secretaries."
In March, DeVos met with transgender students and their families at the Education Department, who criticized her for signing the February guidance.
Last week, it was reported that the Education Department's Office of Civil Rights had issued an internal memo outlining that department investigators should treat each transgender students' complaints of discrimination on a case-by-case basis.
Although the memo seemed to shoot down the idea that schools could be investigated for not allowing transgender individuals into bathrooms and locker rooms consistent with the gender identity, it left open the door for schools and teachers to be investigated of they do not use the students preferred pronoun or name.
Politico also reports that the National Parent Teacher Association was scheduled to speak at last week's panel but dropped out after learning that the Family Research Council and Focus on the Family would also be involved.