Hypocrisy From The 'No Slut Shaming' Crowd
As a teenager, I'm used to facing peer pressure. Everything from T.V. and magazines to parents and teachers tell me how to live and act. Don't get me wrong, many of those influences are positive and uplifting, but a new pressure has completely blindsided my friends and me. This new pressure, namely liberal feminists, accuse me and other teenage girls who wear purity rings and pledge to save sex for marriage, of valuing our virginity too much. Umm, what?
Tracy Clark-Flory wrote an article, The Virginity Fetish, that compares young women like me who believe in saving sex until marriage, to Natalie Dylan, a young woman who sold her virginity online to the highest bidder. Clark-Flory claims that young women saving their virginity for marriage "auction off [their] virginity to the person with the biggest ring."
The person who compares love and self respect to prostitution obviously doesn't understand what a purity ring, or even virginity in general, represents. As a teenage girl, I can not disagree strongly enough with this portrayal of young women who have committed to preserve their virginity until marriage as greedy, unscrupulous women seeking to purchase financial security at the price of their own bodies. The irony that these are the same women who accuse conservatives of waging a war on women is not lost to me.
I made a commitment, before God and my parents, that I would do my best in all things, including relationships. I wear my purity ring as a symbol of my faith and that commitment. Tracy should know that some women recognize and value the nobility of marriage. It is not something to toss away like a cheap toy. While the ring is a vow to my parents and God it is also a promise to my future husband. I love my future husband enough to wait for him, and I hope he does the same for me. It seems that in today's sex- crazed culture, faithfulness is the greatest gift spouses can give one another. That is essentially what my ring is - a promise of faithfulness even before I marry him.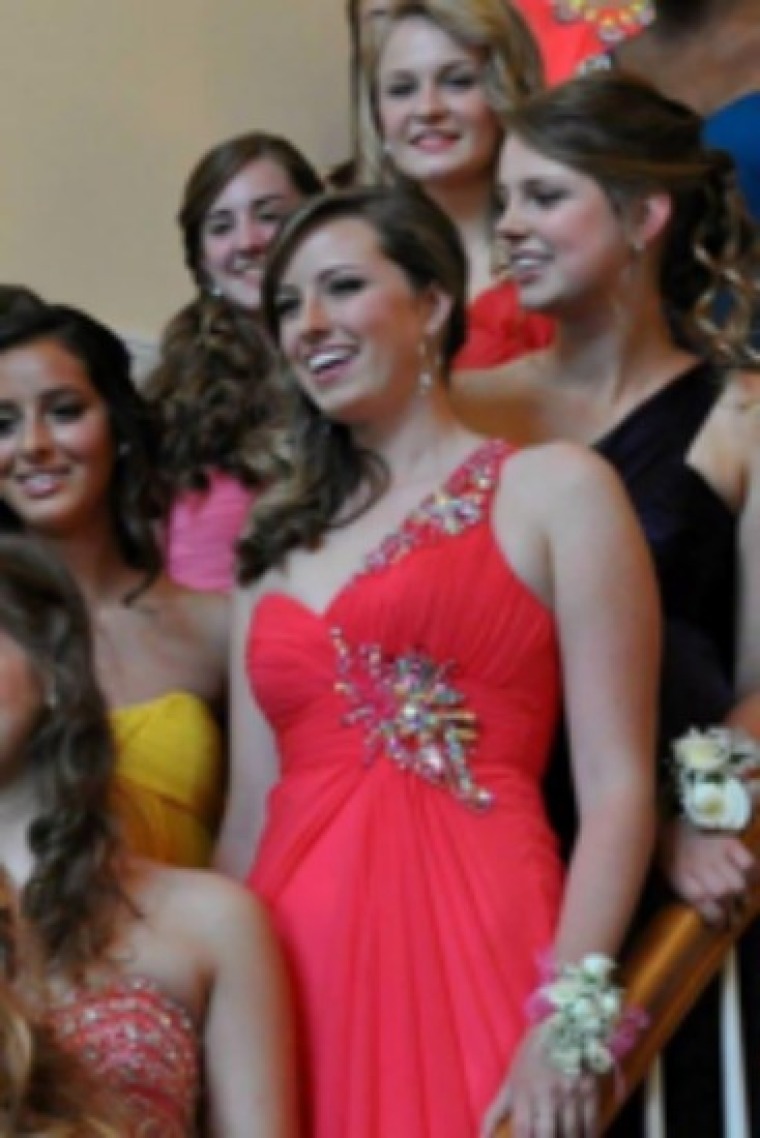 Tracy stated that a girl's value shouldn't lie in whether she's a virgin or not. I agree, and the same should apply to those who are. Liberals such as Tracy claim you can be free with your sexuality while in the next sentence implying that unless you are willing to give it all away you are a prude and not worth anyone's time. Unfortunately, I know more than one girl who bought into this lie and, no surprise, they're not happy with the result. Any conversation about it tends to go the same, "How will I tell my husband?"
So what's the big deal? In today's atmosphere of "tolerance", "diversity", and "being yourself," I'm shocked at the hostility from liberals directed at women of moral fortitude. Many of these women claim to be in the "pro-choice" tent. Why then is my choice being scorned?
Liberal feminists claim that it is a necessity to find empowerment in one's sexuality. But are teenage girls who followed their advice really finding empowerment?
According to the U.S. Department of Health and Human Services, teenage girls who have had children lower their chances of graduating from high school and are "more likely to rely on public assistance," "more likely to be poor as adults," and "more likely to have children who have poorer educational, behavioral, and health outcomes over the course of their lives than do kids born to older parents."
Less education, less independence, less income, and a harder future for your own children? That doesn't sound very empowering to me.
No, not everyone is doing it. In fact, scores of girls not engaging in sexual activity have found that true empowerment lies elsewhere. There is liberation in demanding that we won't be objectified and used. We avoid the drama and worry that comes from sexual activity and focus on our future. That means we are free to dream of prom dresses and college instead of STDs and the kid's dirty diapers.
Liberal feminists instead claim that freeing women from the "restraint" of saving sex for marriage gives them the power and equality they deserve. But when they tell young women not to care about their sexual purity, they tell men to do the same.
Now they have cast their wrath on our own fathers who help us buck their "sexual system" by protecting us and encouraging us to focus on other things, namely school, faith, friends, and achievement. I'm so grateful for my father that as Father's Day approaches and graduation is near, I know I have him in my life for questions, conflict, and maneuvering the dating world. More than a commitment, this ring is a physical manifestation of my dad's love for me. He loves me enough to care about my future and my emotions. Would Tracy rather dads be indifferent to the wellbeing of their daughters? The uninterested, apathetic dad that Tracy is advocating for is not one that any girl will appreciate years to come.
Interestingly enough, an April American Enterprise Institute report found that teens with involved fathers were 98 percent more likely to graduate from college and those with "very involved" fathers were even more likely to graduate.
Aside from my faith and school, there are smart health reasons to consider sexual risk avoidance. The Health and Human Services Department website states very clearly, "The most effective way to prevent STDs is to abstain from sexual activity." Why hate on those young women who actually choose to follow their advice? Why put down the girls that aim to be the strong, successful women the Feminist movement incessantly worships. Logic dictates that Feminists would be encouraging girls to make the best decisions possible so they can become as successful as possible. News flash- you can rarely do that with a baby on your hip.
According to the HHS, adolescents ages 15-24 account for nearly half of the 20 million new cases of STD's each year. And today, four in 10 sexually active teen girls have had an STD that can cause infertility and even death.
I or any other young woman deciding to wait until marriage to have sexual intercourse, should be respected, not mocked by fellow women.
Instead of joining with liberal feminists like Clark-Flory in scorning fathers who participate in purity ring ceremonies for their daughters, this Father's Day we should honor the young women who stand strong in the face of societal pressure and the men who continue to choose to protect their daughters' purity. To stay pure is no small feat. It requires dedication and willpower. Those who succeed should be hailed as heroes, not shamed.
Claire Nance is Senior Class President of Trinity Christian School and daughter of Concerned Women for America President and CEO Penny Nance.