In This Country, If You Don't Drink, If You Only Have One Wife, If You Don't Worship Ancestral Spirits, You're In Big Trouble
In some of Vietnam's rural villages, it's "good" to be bad.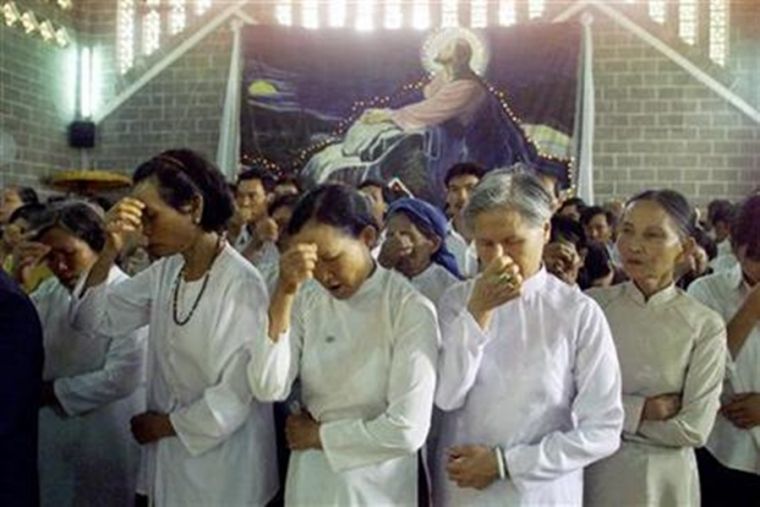 If you're a drunkard, have more than one wife, and you worship ancestral spirits, you'd be warmly welcomed there. But if you live there as a devoted Christian who opposes all of these unchristian ways, you're in big trouble.
"Having two wives, drinking, ancestor worship — 99 percent of the people are doing that," Su, the director of an indigenous ministry in Vietnam, told Christian Aid Mission.
"If you don't do that, you don't belong to the people, and that's a crime. That is specifically geared toward Christians," he added.
Village chiefs belonging to the Communist Party of Vietnam often bully Christians into signing documents committing them to accept local customs.
Village pastors who refuse to sign are beaten until they finally surrender to the village chiefs' demands. Christians who can't stand the bullying and intimidation are forced to leave the village. Hundreds of them have fled to Thailand in the past year, Su said.
Su revealed that he knew of one pastor who was earlier sentenced to 11 years in jail for refusing to bow to authorities. Not content, the court extended his sentence to 20 years, the director said.
Last year, the brother of one pastor was arrested and was later found dead inside his cell. Officials claimed it was a suicide, but his family believed he was killed, Su said.
"The brother was afraid his turn will be next," he said. "Three months after his brother was killed, he escaped from Vietnam."
Some leaders of both registered and unregistered churches have also fled amid the ongoing persecution of Christians.
Church leaders who opted to remain with their flock face possible imprisonment. Su said 42 church leaders have been languishing in Vietnamese prisons for more than 10 years now.
Su said prison conditions are harsh, with the inmates receiving only a bowl of rice at mid-day and another in the evening.
Last week, police officers attacked a group of Catholic priests and parishioners who stood in defense of a cross erected on church-claimed land amid a property dispute, The Christian Post reported.
Authorities in Thua Thien Hue province stormed the Thien An monastery in Hue last Wednesday morning to take down a cross, Radio Free Asia reported.
"They threw stones at the priests, and beat three or four of them," a witness said. "They prevented us from putting it back, and priests held on to the cross while police tore at their shirts and dragged them by their hair."