iPhone 7 Release Date, Specs Rumors: Report Debates Claims iPhone 7 Will Have LCD or OLED Technology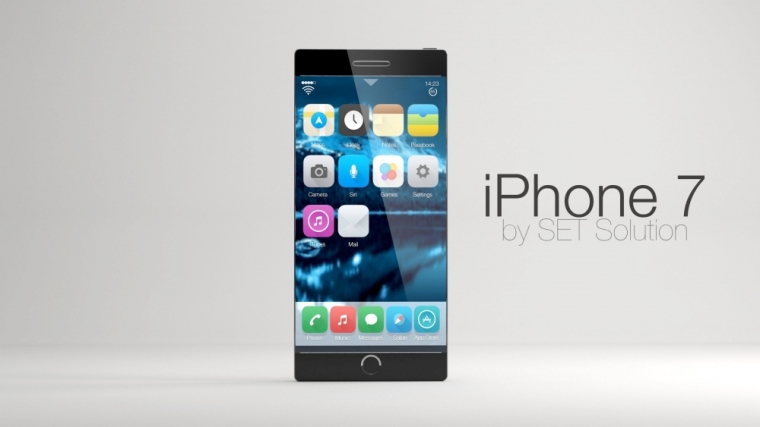 Apple made a big stir in the tech market when it unveiled the Apple Watch with an OLED display. This has also stirred rumors that the next generation iPhone, perhaps the iPhone 7, could ditch LCD technology in favor of what the smartwatch has when it is released later this year - currently touted for a September 2015 launch date.
However, a recent report from Apple Insider cited JP Morgan Chase & Co.'s chief analyst Narci Chang saying that this might not be the case for the next smartphone which, many believed to be called the "iPhone 7."
JP Morgan stipulated that the Cupertino-based tech giant isn't still quite prepared to move up from LCD to OLED technology for its next iPhone lineup.
One of the reasons cited in Chang's report pointed to Apple's "recent billion-dollar prepayment" deal with Japan Display facility which will churn out "nearly 100 million 5-inch LTPS LCD panels each year."
The new facility will give the tech mammoth an "exclusive access to the factory's output."
Apple's biggest supplier, Foxconn Technology Co., Ltd. is meanwhile reported to have invested "$2.6 billion" for a new LCD facility in Taiwan, the site added.
With these given scenarios, it would certainly be improbable for an OLED iPhone 7 to come out anytime soon.
The talks of an OLED Apple smartphone were previously reported by a Japanese publication Nikkan Kogyo Shimbun. Even earlier rumors indicated a sapphire glass display. But apparently, Apple's supplier of the material, GT Advanced, failed to produce the required quantity that eventually led to the cancellation of the plan.
The next generation iPhone is expected to come out in September 2015, although there is speculation that the device launched this year could be a simple upgrade to the iPhone 6 series, called the iPhone 6S, iPhone 6S Plus, and the iPhone 6C. Those same rumors claim that Apple fans won't see an iPhone 7 until 2016. The device, as rumored, will feature a new three-sensor camera technology which will further see improvements on its image and video quality outputs.
There are also claims saying that the purported smartphone will be shipped with a built-in Apple SIM card and a Force Touch technology, a feature which basically recognizes the difference between a light tap to a hard press.
Stay tuned for more updates.