Is Obama Creating 'Abortion Mandate' With Sex Discrimination Law?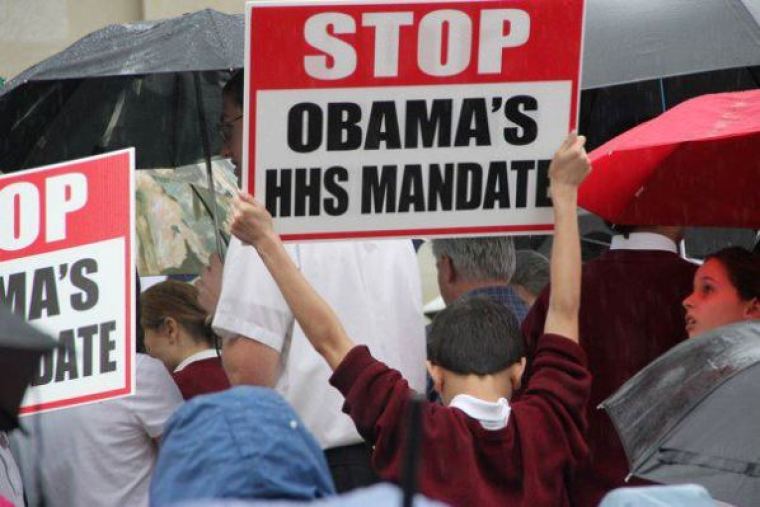 The Obama administration is trying to plant a seed that will eventually grow into a full-blown mandate that could require faith-based employers like religious orders and dioceses to pay for abortion coverage, a lawyer involved in a lawsuit against Obamacare's new health care regulations warns.
In May 2016, the Department of Health and Human Services passed a new rule that began affecting many faith-based employers on Jan.1 that interprets Section 1557 of the Affordable Care Act, which is a civil rights discrimination protection on the basis of sex.
As is the theme with Obama administration policies, the regulation extends protections on the "basis of sex" to include "sexual orientation," "gender identity" and even "sex stereotyping," which critics say will force religious hospitals and religious institutions to pay for coverage of or perform sex reassignment procedures and other procedures that go against their religious beliefs.
But what's more shocking to critics of the the regulation is that HHS has also defined the "basis of sex" to mean "termination of pregnancy."
Martin Nussbaum, who represents the Catholic Benefits Association and the Diocese of Fargo in a lawsuit filed against the HHS regulation in December, warns that the new rule has created a drastically new regulatory precedent.
"What the regulation did, it defined sex. Sex means not just male and female but also sexual orientation, gender identity," Nussbaum, the co-chair of the Religious Institutions Group at the law firm Lewis, Roca, Rothgerber and Christie, told The Christian Post. "Finally, HHS said — and I haven't seen this before anywhere — sex means 'termination of pregnancy' and the latter, we believe is an abortion mandate."
"That is a new development in this regulation under the Affordable Care Act. The definition of sex as 'termination of pregnancy' is so far, exclusively in this regulation," Nussbaum continued. "That would apply to hospitals, doctors, clinics, nursing centers, drug testing facilities and insurance companies, anyone that works around the medical area that accepts HHS funds."
Nussbaum added essentially all health insurance companies accept federal funds, which would mean that "all health insurers will be subject" to the regulation.
"In other words, we have serious concern HHS has planted a seed that will ripen into an abortion mandate," Nussbaum said.
During the public comment period before the law was passed, Nussbaum said that the United States Conference of Catholic Bishops asked HHS if the wording equating "termination of pregnancy" with the "basis of sex" will be "interpreted as requiring the provision or coverage of, or referral for, pregnancy termination."
The agency's answer to that comment in the Federal Registrar suggested that religious freedom protections found in the Religious Freedom Restoration Act and other laws will apply.
However, Nussbaum is skeptical and notes that HHS has refused to incorporate religious freedom protections under Title IX law that allow religious organizations to get an exemption to such laws protecting discrimination on the basis of sex.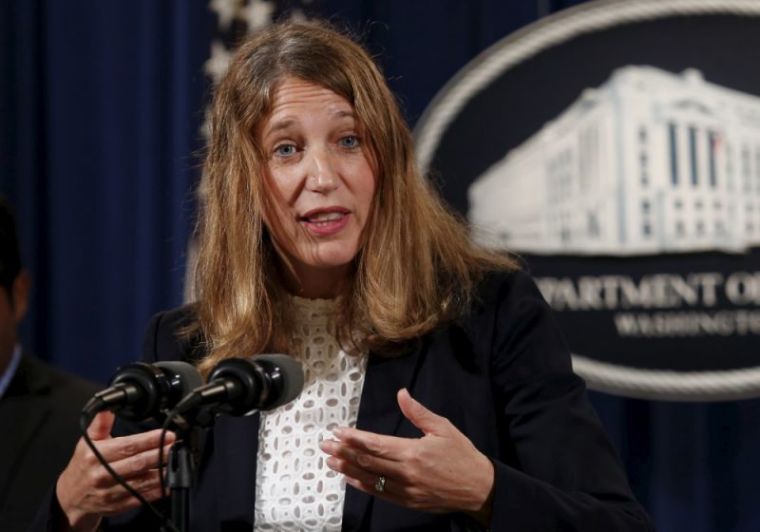 "We requested comment on whether the exemptions found in Title IX and its implementing regulation should be incorporated into the final rule. We noted that unlike the Age Act, Section 504, and Title VI ... Title IX applies only in the context of education programs and not to the majority of the health programs and activities subject to the proposed rule," the agency wrote. "In addition, we noted that many of Title IX's limitations and exceptions do not readily apply in a context that is grounded in health care, rather than education."
Nussbaum notes that HHS didn't seem to have a problem incorporating exemptions from other civil rights laws into the Section 1557 and wonders why the agency would cherry pick Title IX exemptions.
"HHS brought all the exemptions forward into the Affordable Care Act regulation but with regard to Title IX, it left behind the exemptions for religious organizations and a limitation on abortion mandates," he explained. "They left those two behind."
Although HHS proclaims that RFRA protections remain in tact under Section 1557, the agency's public comments seem to contrast with how administration lawyers have argued, Nussbaum points out.
Last Saturday, a federal judge in Texas issued a nationwide injunction preventing HHS from enforcing its regulations under Section 1557 of the Affordable Care Act and agreed with five states, the Christian Medical and Dental Associations, Franciscan Alliance and Specialty Physicians argument that the HHS transgender and abortion mandate violates the freedoms of religious doctors, hospitals and employers.
In that case, Nussbaum told CP that Justice Department lawyers argued that RFRA doesn't offer the protections faith-based hospitals and employers are looking for.
"Here you have an HHS regulation, there comment says, 'You got RFRA.' Then in litigation they say, 'RFRA doesn't count,'" Nusbaum stated. "The RFRA is a powerful statute but the same government that is making that comment has argued in all of the first round of cases which had to do with the contraceptive mandate that RFRA is ineffective in providing the protection that religious organizations want."
 A similar regulation was passed by the California Department of Managed Health Care in 2014, which reclassified abortion as a "basic health service" and required all insurance plans in the state to cover surgical abortions.
Churches in California filed a lawsuit last October, saying the state regulation forcing them to pay for abortion coverage violated their religious beliefs.
HHS' Office for Civil Rights ruled that the Weldon Amendment, a law that prohibits government authorities from requiring any health care provider to provide, pay for or refer patients for abortions, did not apply this case because secular insurance companies don't have religious objections.
"What has happened is that administration has advanced this sexual agenda on numerous fronts," Nussbaum told CP.
While last Saturday's federal court ruling prevents HHS from temporarily enforcing the mandate, the Catholic Benefits Association's lawsuit filed in December seeks to prevent the U.S. Equal Employment Opportunity Commission from taking action against those employers who don't comply with the HHS mandate.
"The initial regulation is under the Affordable Care Act but that regulation says that 'If we, HHS, don't have the jurisdiction over claims that would be violative of this regulation, then we will refer them to the EEOC," Nussbaum stated. "It says that in three different places."