ISIS Radicals Raping 8 and 9-Year-Old Girls in Packed Halls of Victims, Report Reveals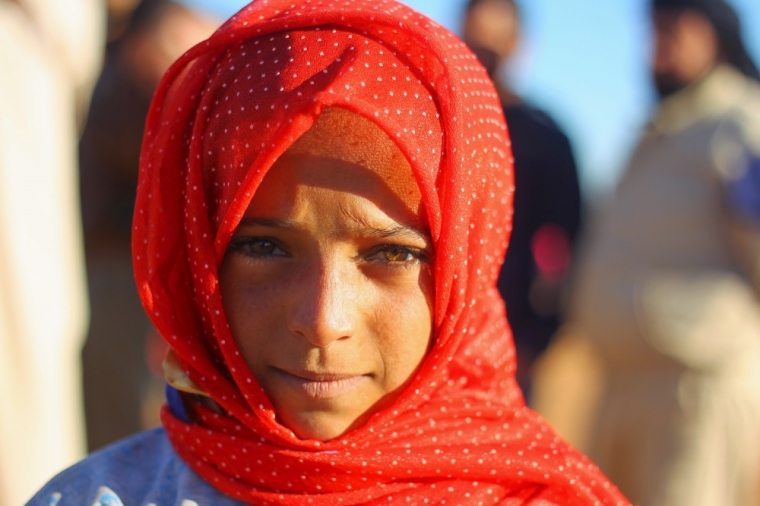 Islamic State militants have been raping girls as young as 8 and 9-years-old in packed halls full of victims, details from an anti-extremist report reveals.
The revelations came from a detailed 100-page report by the Quilliam Foundation, based on six months of research into the practices and abuses being carried out by IS.
"One woman described how she was raped in Mosul and that she heard the screams of girls who had been taken from the main hall where she and other women were being kept, to a small adjacent room. She recounted how she saw an IS man point a gun at a young girl who had been resisting," the report states in part.
"After Mosul, they were taken to a school in Tal Afar where there were reportedly more than 100 small children."
A second witness said that she was raped three times a day for three days by guards, and saw an "8 or 9-year-old" girl being raped openly in the hall.
"Several women reported that, while in captivity, young women and girls were taken and raped on a daily basis by IS fighters. An elderly woman reported that the young women would come back after some hours or days in a 'miserable condition," the report continued.
Another major aspect that the Quilliam Foundation focused on in its report is the vast number of pregnant women that IS is holding, as many as 31,000, which are set to give birth to the next generation of Islamic radicals.
The anti-extremist group said the children being born under IS control is both a pertinent and pressing problem, as it is a means through which the terror group wants to secure the future of its Caliphate.
The terror group's abuses against young children and girls in particular have been exposed by a number of witnesses in the past months and years. The persecuted Yazidi population has especially been suffering heavily at the hands of IS, with as many as 3,400 Yazidi captives believed to have been forced into sex slavery.
A 21-year-old Iraqi woman Nadia Murad is among the activists who escaped IS captivity and has been sharing her story with the world, revealing in February that her family was massacred before her, and she was used as a sex save.
Murad said in a speech in London that what IS is making women go through is "more difficult than death."
"A year and a half has passed and the genocide against the Yazidis is continuous. We die every day because we see the world silent in the face of our plight," she revealed.
"My mother saw them killing my brothers and then they took my mother and killed her. I was already orphaned as I didn't have a father, all I had in the war was my mother."