ISIS Uses Facebook Friends to 'Hunt Down' and Execute Gays One by One, Says Iraqi Civilian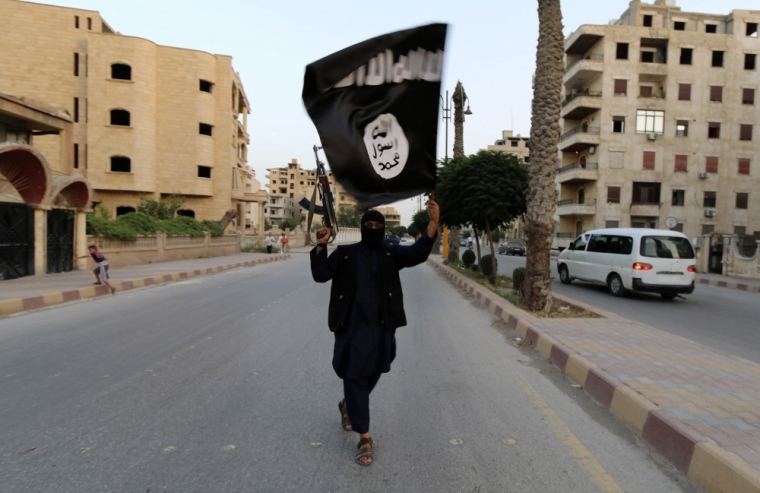 The U.N. Security Council has been told in a meeting that the Islamic State terror group has claimed to have killed at least 30 people accused of sodomy, with victims hurled off buildings or stoned to death.
"At the executions, hundreds of townspeople, including children, cheered jubilantly as at a wedding," said Subhi Nahas, a gay refugee from the Syrian city of Idlib. "If a victim did not die after being hurled off a building, the townspeople stoned him to death. This was to be my fate too."
U.S. Ambassador Samantha Power, who organized the first-ever meeting on violence against LGBT people with Chile's U.N. envoy, said that it was high time for the spotlight to be placed on the issue.
"It's about time, 70 years after the creation of the U.N., that the fate of LGBT persons who fear for their lives around the world is taking center stage," Power said, according to The Associated Press. "This represents a small but historic step."
The Islamic State, also known as IS, ISIS and ISIL, has conquered significant territory across Iraq and Syria, massacring, beheading, and forcing into sex slavery Christians and other religious minorities. There have also been several reports of gay people being thrown off buildings in captured cities.
One Iraqi man identified as Adnan said that IS fighters specifically search and hunt down gay people, AFP noted.
IS fighters "are professional when it comes to tracking gay people. They hunt them down one by one. When they capture people, they go through the person's phone and contacts and Facebook friends," the man said, speaking from an undisclosed location in the Middle East.
"They are trying to track down every gay man. And it's like dominoes," he added. "If one goes, the others will be taken down too."
Nahas revealed that LGBT people have suffered persecution long before IS started conquering territory in the region. He told the U.N. council that Syrian President Bashar Assad's government "launched a campaign accusing all dissidents of being homosexuals" in 2011, which led to gay people being arrested and tortured.
Other militant groups, such as the al-Qaida-linked Nusra Front, who captured Idlib in 2012, also announced that "they would cleanse the town of those involved in sodomy," and carried out a number of executions.